Well, that was a fun game to watch, especially in the second half. Barcelona met Dynamo Kyiv yesterday without most of the biggest players we have. However, it was a nice opportunity to take a look at some of the talents the team currently has.
Players like Alena, Mingueza and Firpo and Braithwaite had their big opportunity to shine. Moreover, we had the opportunity to look at Riqui Puig and Konrad who entered in the second half. Furthermore, even Matheus Fernandes played his first minutes for the club. And the guy didn't even receive a proper presentation at Barcelona.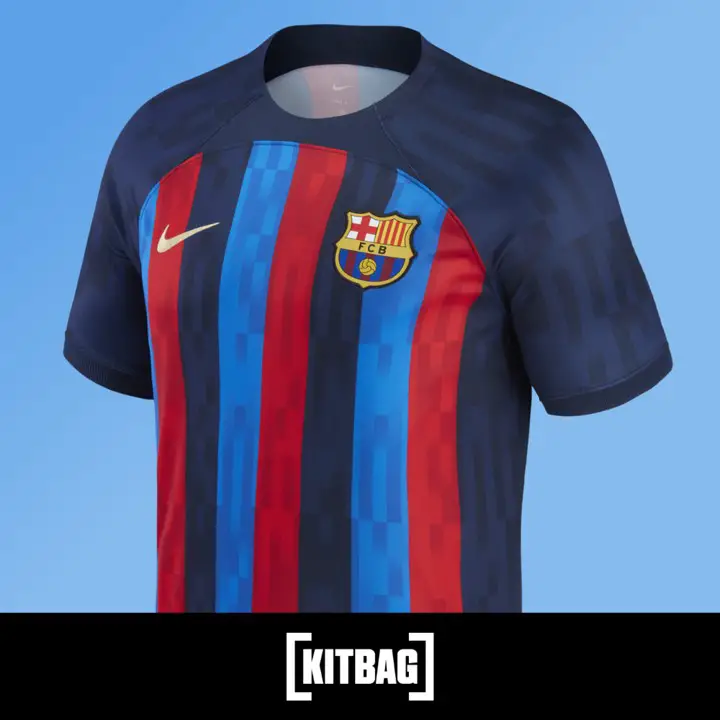 Here are the main points that we should take form the match:
Good Points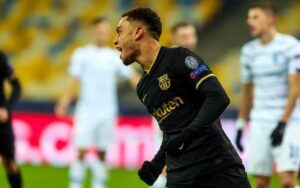 Sergino Dest received the MOTM last night, and he totally deserved it. Scoring his first goal for Barcelona was awesome, but it was more than that. He did really well last night, and hopefully he manages to secure his place in the period of time we'll miss Sergi Roberto. Overall great performance for the American-Dutch youngster.
Alena was everywhere in the field yesterday. Great game for the midfielder, who surely gave Koeman something to think about. Hopefully the young midfielder will play more, because when he does instantly controls the midfield. With him and Pedri the Barcelona midfield played like we always should.
When we talked about Oscar Mingueza yesterday in our Podcast, we couldn't dream that he will do that good. Yeah, it was against a weak opponent, but it was nice to see. Mingueza is only the 4th player ever to play in all La Masia categories and reach the first team. Good for him!
In the last few minutes Griezmann started to look like himself. I'm not sure that we will ever see the best version of him in Barcelona, as it's hard for him to fit in the system. But, he can still give the team a lot more, so I was happy to see him score and dance.
It was great to see Konrad making his debut for the first team. We follow him for a long time, and I hope that he will get many more chances.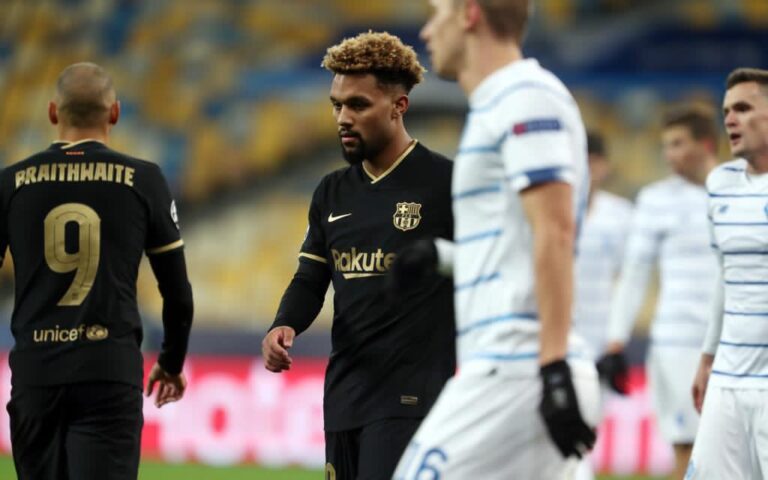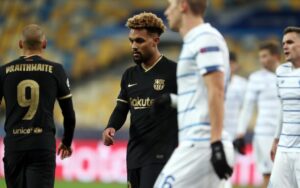 Bad points
Trincao wasn't able to shine yesterday against a weaker opponent. I think that he is very talented, but I'm worried that he's not yet prepared for this level. It seems like he still plays relatively slow, and he has to adapt to the level and the pace of the game we play. In a Barcelona full of youngsters vs Dynamo Kyiv he was the weakest link yesterday. We need to have patience with him, and hopefully soon we'll be able to see his best version. But we're still not there.
I was sad to see that Riqui didn't start vs Dynamo Kyiv, as he's one of my favorite players in Barcelona. But when he came in he looked like he lacks confidence. One big miss and few lost balls showed us that it might be better for him to go on loan in January. We don't want to ruin this player for us and for him, and if 6 months in an other team would do him good, that's great. Those recent rumors about talks with Leeds over a possible loan are still not very strong, but that's a good idea. Few months with a team that play possession football, especially with a football genius like Bielsa, and he can come better.
Bottom line
In a weird way, Barcelona look a lot better this season at the Champions League. After 4 matches, the team has more points in Europe than after 8 matches in La Liga. It was nice to see some new faces play, and most of them did well, especially in the first half.
After the win vs Dynamo Kyiv, the team returns to Barcelona with great vibes. Koeman can say that he's the first coach to win the first all 4 first rounds of the UCL for Barcelona.
The important thing is to continue with these good sensations, in the next match vs Osasuna on Sunday.