FC Barcelona will meet Dynamo Kyiv in the Champions league, in a game full of rotations and changes. As De Jong and Messi stayed in Barcelona in order to get some rest, other players are injured. One of the more severe absentees is Gerard Pique, who might finished this season with his knee injury. Moreover, with Araujo and Umtiti still unfit, the player who will most probably start alongside Lenglet is Oscar Mingueza. It's funny how life sometimes give surprising opportunities, and Mingueza might turn into a nice surprise.
Born in May 1999, the 21 years old defender plays in La Masia since he was in the U7 team! Mingueza was a part of the U19 team that won the UYL in 2017, alongside names like Riqui, Carles Perez, Miranda and Abel Ruiz. Moreover, he made his debut for Barcelona B more than 4 years ago. But still, Mingueza always had center backs above him in the hierarchy of Barça B. Coach Pimienta preferred Chumi and Cuenca most of the time, and Mingueza wasn't a vital player for the team. But the club always knew that he has the talent to make it. Furthermore, the fact that Oscar Mingueza can also play as a fullback in both sides is a big advantage.
In the summer, Chumi and Cuenca both left Barcelona, and Mingueza turned into the more experienced defender in the team. With Mingo and Arnau Comas playing as center backs for Barcelona B, Mingueza played as a fullback in most matches this season. However, his natural position is the center back position.
Ball Playing versatile defender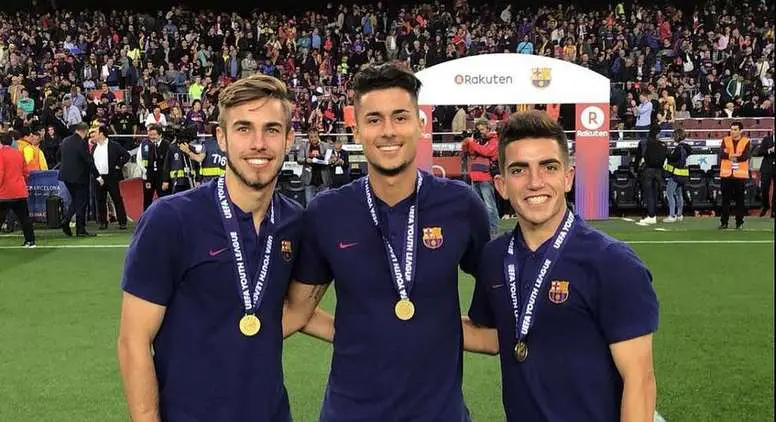 Oscar Mingueza is a La Masia product, and you can see it in the way he plays the ball with calmness. Moreover, with height of 184 cm, Mingueza is pretty tall, and that's a good thing. Will he become a real option for the first team? Time will tell. But tonight will be a good test for him.
Good Luck Oscar!