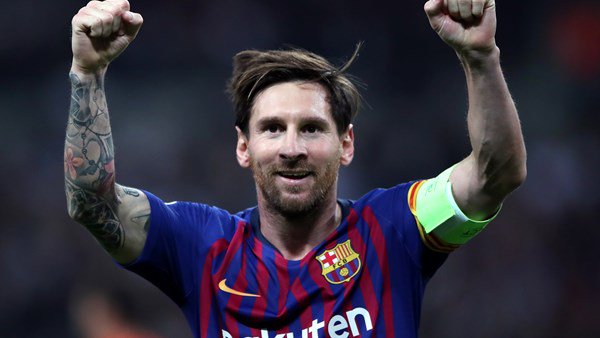 Watch the best videos from our channel and others, here on BarcaBuzz TV. We organized this playlist in order to connect everybody with Barca and the Barca spirit. Here you can find Live stream of press conferences, Barca B matches and more. In addition, we will share the best content we could find for you on Youtube.
Pedri González VS Francisco Trincão ▶The Future of Barca
Season 1992/1993. FC Barcelona – RCD Espanyol – 5:0
Lionel Messi – ALL 700 Career Goals
FC Barcelona – the TOP GOAL SCORERS 1929-2020
BUZZER S01E06 – Trincao to FC Barcelona – Why Barça fans can be VERY excited about Francisco Trincao
BUZZER S01E06 – Trincao to FC Barcelona – Why Barça fans can be VERY excited about Francisco Trincao
Buzzer S01E05 – Reasons to feel optimistic regarding Champions League chances of Barça in 2020
Coutinho and Barça – Why the Brazilian failed in FCBarcelona?
Buzzer 02/06/2020 : FC Barcelona news flash : Back to action!
Messi's Magic at the 2015 Copa del Rey Final | ESPN FC Sport Science
Best Barça transfers ever – 10 best Barcelona transfers of all time
10 Magical Moments Nobody Talks About – Lionel Messi – 2019
Suarez silenció el Bernabeu, a la final Lo que no se vio
BUZZER S01E01 : FC Barcelona news update – Barcelona news round-up ft Arthur, 20/21 planning & more
Explaining Messi's dribbling ability, part 1: Balance, coordination, center of mass, & mental speed
Disclaimer
The main purpose of our project- The site, the Social media and the BarcaBuzz TV is to spread the Barca spirit all over the world. Barca are the best club in the world, and people follow them globally. However, there are not many good sites in english, that contain all the terrific content made by great people. That's why we are here.

We do not claim any of the outside content on the site as our own. We are happy to share the best content in English and we would like to keep doing it. Our goal is to make BarcaBuzz.com a home for the international Barca supporters.
Do you have good content to share? Please contact us and we will be happy to share it with the world. We always give full credit to the people who make the content, and we will keep doing it.