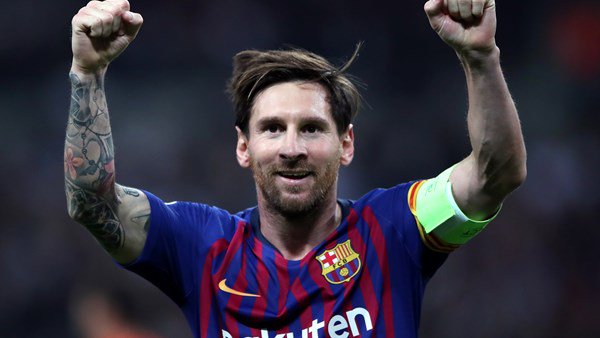 Watch the best videos from our channel and others, here on BarcaBuzz TV. We organized this playlist in order to connect everybody with Barca and the Barca spirit. Here you can find Live stream of press conferences, Barca B matches and more. In addition, we will share the best content we could find for you on Youtube.
Real Madrid vs Barcelona 2 – 6 Full Match (La Liga 2/5/2009) HD
Real Madrid CF vs FC Barcelona 2-3 Full Match 23/04/17 HD
Sevilla 0-5 Barcelona COMPLETO | Final Copa del Rey 2018 | Fútbol
Real Madrid 0-3 Barcelona | Full Match | Partido Completo | Liga 2017/2018
2009 10 25 Liga 08 F C Barcelona – Real Zaragoza
Full Match Valencia CF vs FC Barcelona LaLiga 2016/2017
Barcelona Vs Real Madrid 5 0 Full Match in HD 720p
Bilbao vs Barcelona (Bielsa vs Guardiola Copa del Rey 2012 Final) – Full game HD
Barcelona FC vs Atletico Madrid FULL MATCH 11 01 2015
Full Match FC Barcelona vs Valencia CF LaLiga 2017/2018
Resumen de Real Madrid vs FC Barcelona (0-3)
MARTIN BRAITHWAITE | Welcome To Barcelona 2020 | Crazy Speed, Goals & Skills (HD)
Barcelona vs Getafe [2-1], La Liga, 2020 – MATCH REVIEW
#LevanteBarça | Levante vs Barcelona 0-5 – All Goals & Highlights 16/12/2018 HD
Resumen de Málaga CF (2-4) FC Barcelona – HD
Disclaimer
The main purpose of our project- The site, the Social media and the BarcaBuzz TV is to spread the Barca spirit all over the world. Barca are the best club in the world, and people follow them globally. However, there are not many good sites in english, that contain all the terrific content made by great people. That's why we are here.
We do not claim any of the outside content on the site as our own. We are happy to share the best content in English and we would like to keep doing it. Our goal is to make BarcaBuzz.com a home for the international Barca supporters.
Do you have good content to share? Please contact us and we will be happy to share it with the world. We always give full credit to the people who make the content, and we will keep doing it.