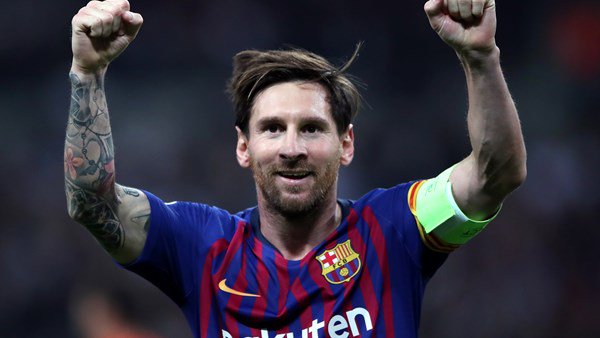 Watch the best videos from our channel and others, here on BarcaBuzz TV. We organized this playlist in order to connect everybody with Barca and the Barca spirit. Here you can find Live stream of press conferences, Barca B matches and more. In addition, we will share the best content we could find for you on Youtube.
Barcelona & Ernesto Valverde's overreliance on Lionel Messi isn't a good thing – Sid Lowe | La Liga
BRAZIL vs ARGENTINA – Goals & Highlights 15 NOV 2019
FC Barcelona : Riqui Puig vs Cartagena
The Champions: Season 3, Episode 3
Luis Suárez ● Best Goals Ever || Barcelona (Stadium Sound/Crowd Reaction/Commentary) HD
The Driven Shot – S01E05 – Aleñá's situation, Valdés leaving and Ansu Fati's explosion
1974 Away Johan Cruyff vs Real Madrid ● Real Madrid-Barcelona 0-5
Real Madrid vs FC Barcelona 0-3 Highlights 2005-06 HD 720p (English Commentary)
Barcelona vs Real Madrid 3-3 | El Clasico 2007 | La Liga 2006/2007 | All Goals & Highlights HD
Real Madrid 0 x 2 Barcelona – Melhores Momentos (HD 720p) Semi-Final Liga dos Campeões 2011
Resum Barça 3-0 Real Madrid. Lliga 1997/98
Barca vs Séville 6 – 1 (30.01.2019)
Sevilla vs Barcelona 2−4 │All Gоals Hіghlіghts │Hat Trick MESSI
The Driven Shot | S01E04 | Liga form, The Trio, #ValverdeOut and #TheBest
The Champions: Season 3, Episode 1
Disclaimer
The main purpose of our project- The site, the Social media and the BarcaBuzz TV is to spread the Barca spirit all over the world. Barca are the best club in the world, and people follow them globally. However, there are not many good sites in english, that contain all the terrific content made by great people. That's why we are here.
We do not claim any of the outside content on the site as our own. We are happy to share the best content in English and we would like to keep doing it. Our goal is to make BarcaBuzz.com a home for the international Barca supporters.
Do you have good content to share? Please contact us and we will be happy to share it with the world. We always give full credit to the people who make the content, and we will keep doing it.