We are on the edge of the new elections, which will be held the next summer. Bartomeu's mandate slowly coming to an end and he wants to make sure he did everything he could. All these years, lots of players arrived in Barcelona and just a few of them stayed at the club for more than two seasons. Now let's talk about Bartomeu's signings, from the 2015 summer to these days, and what happened to them.
2015/16 Signings: Arda Turan, Aleix Vidal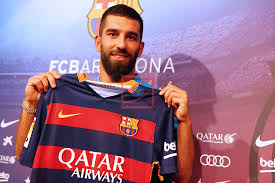 Arda Turan came from Atletico Madrid and everyone thought he will be a crucial member of the team. Mostly, because of his bad behavior, but he couldn't succeed at the club so he went to the Istambul Basaksehir. This January he was still a Barca player, but he won't play for the club anymore.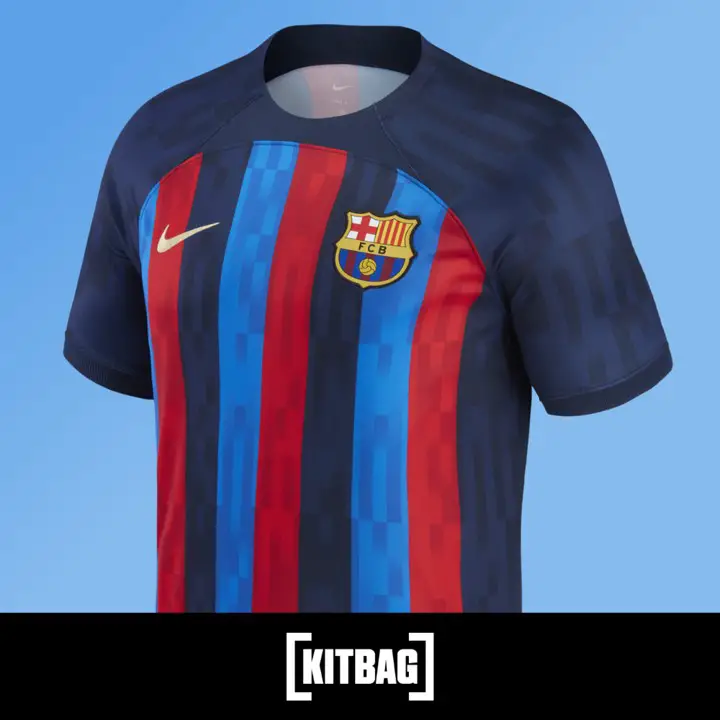 Aleix Vidal stayed at Barca for three seasons and had few good moments, but he didn't get enough chance so he left and returned to Sevilla, where he came from. After one season he left them too and joined Deportivo Alavés.
2016/17 Signings: Andre Gomes, Lucas Digne, Paco Alcacer, Samuel Umtiti, Cillessen, Denis Suarez
Andre Gomes arrived from Valencia and looked very promising. Unfortunately, he couldn't show his talent and lost his confidence over time. The too much pressure pushed him out of the club so in 2018 he left Barcelona and joined Everton. He had a horrible injury, but luckily he recovered from it and doing very well at his new team.
Lucas Digne was the ideal second left-back in Bartomeu's mind, so they signed him from AS Roma. However, the result of lack of playing time as he left after two years and joined Everton, like his teammate Andre Gomes. Since then, he had few appearances in the national team and he's doing a good job so far.
Paco Alcacer was an underrated player at the squad, they signed him to be Suarez's replacement but unsurprisingly Valverde didn't give him too much chance to prove himself. He had a lot of talent, which was wasted in Barcelona, so he decided to leave for Borussia Dortmund. For a few months, he did an excellent job there, but after one season, he left Germany and joined Villarreal.
The young french talent Samuel Umtiti very quickly became a starter player and for 2-3 seasons he was one of the best center-backs in the world, if not the best. Unfortunately, at the World Cup, he played with his problematic knee and after the tournament, he suffered very much because of it. He lost his form and Lenglet took his place. Thought, the two of them have a competition when Umtiti's not injured, but Lenglet is doing a better job, no doubt.
Jasper Cillessen was signed from Ajax, and he was the perfect second goalkeeper for the team. However, he was too good to be just behind Ter Stegen, so in 2019 he left the club and joined Valencia.
Denis Suarez came back to Barca in 2016 and despite the lack of chances he did a decent job, but thanks to Ernesto Valverde, he had to leave too. Firstly, he went on loan to Arsenal then signed for his childhood club, Celta Vigo. Nowadays, he and Rafinha are one of the best players there.
2017/18 Signings: Coutinho, Ousmane Dembélé, Paulinho, Semedo, Deulofeu, Yerry Mina, Marlon Santos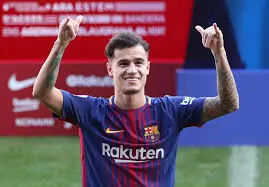 After Neymar left, Coutinho's arrival was the happiest moment for a lot of Barca fans. However, the pressure was enormous for him, and at the beginning, he did very well, but he started to lose his confidence. The fans weren't too patient either so he decided to leave. He went to Bayern München on loan, but he couldn't find his form again so he returns to Barca this summer and we will see what's next for him.
Ousmane Dembélé was the other candidate, alongside Coutinho to replace Neymar. They signed him for a lot of money, and they have expected very big things from him. His journey with Barca is a rollercoaster, no doubt. He had very good matches and when he plays you simply can't ignore him, but his many long-lasted injuries ruined the chance for him to truly shine. We don't know what the future holds, but another big injury could be the end of his Barcelona career in my opinion.
Paulinho surprised us all. Everyone thought that he will be another unnecessary overaged signing, but he proved us wrong. Although, after two successful seasons at Barca, surprisingly, he decided to go back to China.
After Dani Alves left, Bartomeu had to sign a young talented right-back. Semedo was the chosen one. He and Sergi Roberto are still competing for that position. In my opinion, he's a very decent player, but I'm not sure he's good enough for a team like Barcelona. His future is still not clear and a lot of things can happen in one summer.
Deulofeu is a former LaMasia talent who returned to the team to fight for his place. The competition was difficult for him, but he had his moments. However, the lack of chances he got, didn't affect him too well, so after one season he left and joined the Watford.
Yerry Mina came from Palmeiras and many of us were surprised with this signing. He showed us that he's a decent guy and a good player, but nothing more. He didn't get too many chances, but he played well when he was on the pitch. After two seasons at Barca, he joined Everton and still playing there nowadays.
Marlon Santos was a player for the first team and the B team as well. He played just a few games so he wanted to move on and signed for Nice.
2018/19 Signings: Malcom, Lenglet, Arthur, Arturo Vidal, Murillo, Kevin-Prince Boateng, Todibo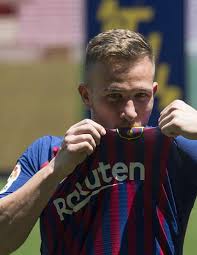 Malcom Oliveira, probably every culers loved him because of his excellent, professional attitude. Bartomeu signed him from France on the very last day of the transfer window. The problem was that Ernesto Valverde didn't trust in his abilities in the first place. Meanwhile, Dembélé was one of the most protected players, Malcom always got unfair treatment from the board and the coach. Next summer they sold him to Zenit and he's doing an excellent job there. I think he's very underrated and didn't deserve this behavior from the club, all he did was working hard.
Clément Lenglet is one of the best signings Bartomeu ever made. He's hardworking, intelligent and makes a very good pair with Piqué in the defense. This season he showed his best version many times and I hope he will keep it up.
Personally, Arthur Melo's signing made me very excited and hopeful. They call him the next Xavi for good reasons. He had two amazing seasons at the club. Unfortunately, He became Bartomeu's new Brazilian victim. We got the awful news this summer, that he will leave Barcelona and join Juventus or we can say, the board forced him out to balance the books. He didn't want to leave, but basically, they gave him no choice.
Arturo Vidal was the other midfielder that arrived that summer. After Paulinho, the club needed a similar type of player so they chose Vidal. At his first season, he did a very well. But then he started complaining about the lack of chances he got. This season he didn't always look like the player we wanted to see. His future is a big question, but maybe a move would be the best for everyone.
Jeison Murillo was a little bit unexpected and maybe rushed signings in the middle of the season. He was on loan at the club and played a few matches, then he left in the summer and joined Sampdoria. In 2020 January, he returned to Spain and played for Celta Vigo on loan.
Prince Boateng was the other questionable signing that Barca made in 2019's January. He played a few matches, but never scored or made a difference on the pitch. In summer, he left and joined Fiorentina. This year he decided to leave Italy too and signed for Besiktas.
Despite the fact, that Barcelona has many young talents, Todibo was one of the most exciting ones. He has enormous potential. Sadly, he didn't get enough chance so he went on loan to Schalke. He did an excellent job there, even though they couldn't sign him at the end. He's a Barcelona player right now, but anything can happen in the summer.
2019/20 Signings: Griezmann, Frenkie De Jong, Neto, Braithwaite, Junior Firpo, Emerson Royal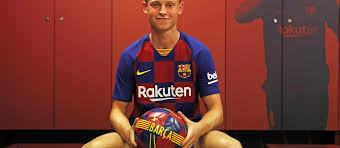 Griezmann's signing was questionable, according to many culers. He had to adapt to a completely different system in Barcelona. He has its up and downs, but he helps the team a lot. Hopefully, he will be the starter player in the coming games instead of Suarez.
Frenkie De Jong is one of the most exciting signings Bartomeu made. Considering the circumstances, he's already a very important player for us. We all know he can do better, but for the first season, he did very well.
Neto should have been Cillessen's replacement. He hasn't played too many matches, but the Dutch goalkeeper was more reliable, in my opinion. A move in the summer should be the best for everyone.
Martin Braithwaite arrived in January, because of the many injuries, especially Dembélé's. He was very convincing in the first two matches, but after that, he hasn't shown anything so I think, he will be sold in the summer.
Junior Firpo was another Jordi Alba replacement signings. Previously, he did very well at Betis, but he's yet to show his talent in Barcelona. It was his first season, but it may be the last as well.
Betis and Barcelona together signed Emerson Royal. His first 1,5 season at Betis has been very convincing. He's talented and I would take him over Semedo anytime. Hopefully, the board won't sell him this summer and Sétien gives him the chance to prove himself next season.
2020/21
This summer has been already very eventful. We got Trincao who's doing a sensational job at his club since Barca announced him. There's Pedri, the 17-year-old young playmaker. Pjanic and even Matheus Fernandes sound interesting signings so hopefully, we will have a fantastic squad for the next season, even though the transfer window will be a long one.