Jean-Clair Todibo – The next big French thing?
Jean-Clair Todibo is a name not many football fans around the world knew. In addition, the French wonder kid played only 10 professional games so far, all of them this season. However, recent reports suggest Barca managed to secure his services, despite interest from big teams, including Juventus, Bayern Munich and Liverpool. So, how did a guy no one knew few months ago becomes one of the hottest players on the market?
Jean-Clair Todibo was born and raised in Paris. In his childhood years, Todibo had success on both football and judo, and by the age of nine he was yet to choose his favored sport. However, Todibo's future saw a twist of faith, when a car hit young Todibo on his way from home to judo practice.
Jean-Clair Todibo, who played for the team 'Les Lilas' at the time, was injured on both legs and ankle. His coach at the time said they weren't sure if he's ever play football again. However, after a year of absence from the fields, Todibo returned to play football again. In addition, his surroundings say that in retrospect, the car accident experience was a character-building experience for young Todibo.
Signing for Toulouse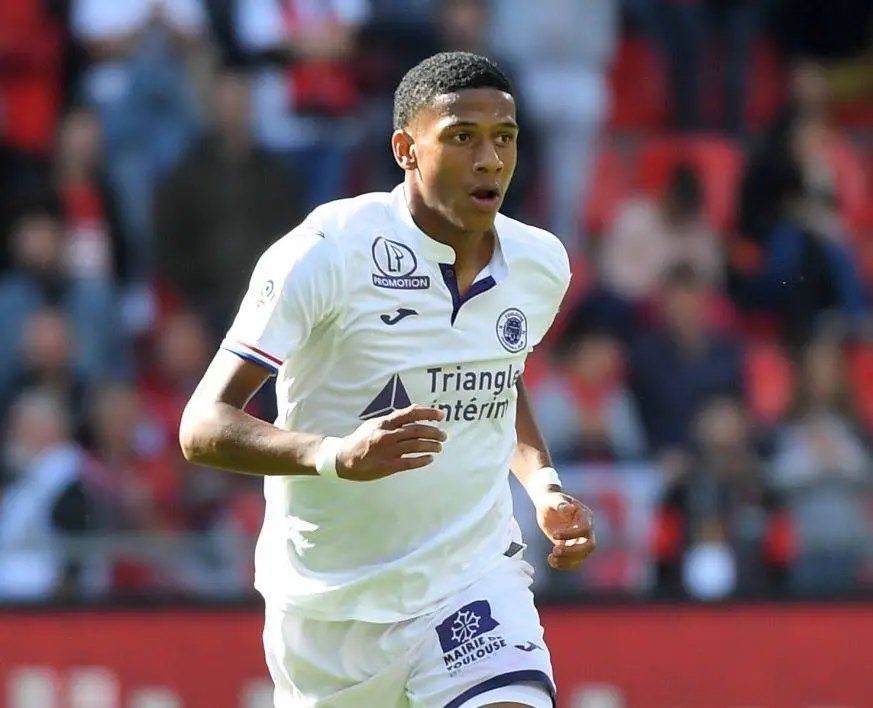 In 2016, Toulouse signed the young talent, who have made his reputation as a mature and tenacious young player, with a great winning passion. At that time, his role was more of a defensive midfielder, the heart of the midfield. His teammates in the youth team, say he reminded them of Pogba, because he played all around the midfield and talked a lot. Due to his great performances and maturity, Todibo became the captain of Toulouse's under 19 team.
Last season, Jean-Clair Todibo played 8 times for the reserves team. However, his first chance with the first team was in last summer's preseason. It's fair to say that Todibo took his chances with both hands, and the manager Alain Casanova was quick to give him the starting role in the defence.
However, after playing 10 professional games and scoring 1 goal, Todibo stopped playing with the first team last November. When asked about his absence, Toulouse officials told the media his first professional contract demands were too much, and the negotiations broke down. His current contract expires in June, so he could move for free in the summer.
Pique successor?
Recent reports on 'MD' suggest that despite interest from other big clubs, Todibo chose Barca. The announcement of the signing of the 19 years old defender might happen in the coming days. However, it's not clear whether Todibo would move now or in the summer. On the one hand, Todibo probably won't play for Toulouse's first team anymore. On the other hand, he is still very young and the technical staff don't want to rush him into the first team.
Anyway, Jean-Clair Todibo should take part in Barca's preseason next summer. After that the coaching staff will decide if he's ready to be a part of the first team. Or loan him out to gain experience, and eventually replace Pique.