While we're on the international break, Barcelona's media are doing interviews with Barca players. One of those was the interview  of Carles Alena for Sport.
Do you feel that Carles Alena have fully arrived?
Alena: "Well, yes. I do feel that this year is my first season that I'm officially a first team player. I do play with the B team some times, but I feel like a first team player".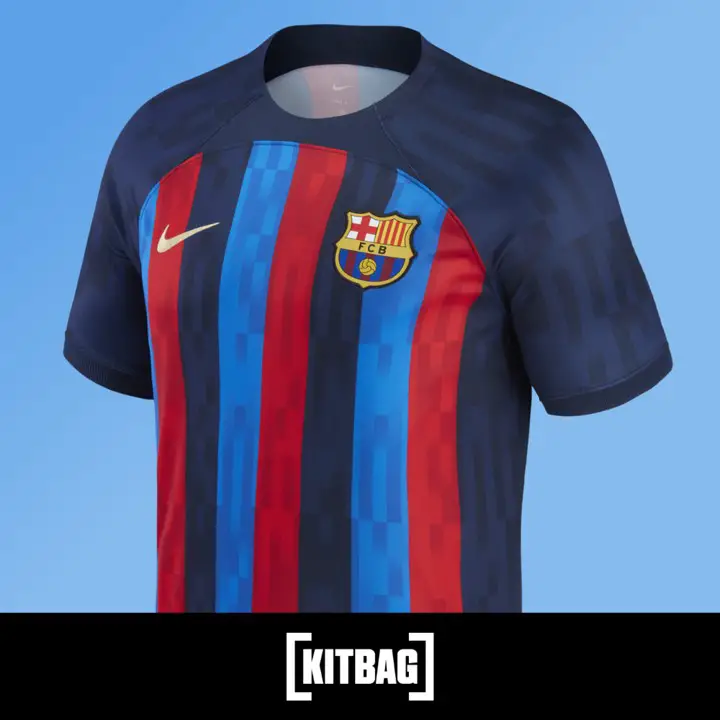 Do you see how hard it is to keep yourself there?
Alena: "That's the reality. We can name a list of players who made debuts here and didn't stay for one reason or another. But that list would be endless. The hard part is to remain a first team player for ten years. Players like Xavi, Leo, Geri are my idols, and me and other youngsters are here to follow them". Maybe in a few years people would speak of the idol Carles Alena.
Do you think a lot about those who stayed here?
Alena: "Yes, of course. In addition, I know people who have experienced this situation. Barca are the best club in the world, and there is a higher pressure than in other places. It is difficult to keep it up. It's a very complicated thing, and that is why not many players have stayed here for so many years".
And why is that?
Alena: "If you are here you have to have everything: patience, and be there at the right time. Having a career at Barca is difficult, and of course I think about it. But, my job is to fight for it".
It depends on you?
Alena: "Of course there are external factors. But the most important factor is you. And it is clear that if the coach trusts you. There are things you can't control, but I always say it's in your power. You have to give your best and the opportunities would come".
Did the injury make you afraid about your promotion?
Alena: "It was a very bad time. I remember they told me that next season I would be a first team player. Against Zaragoza in the last game, we played without any stake, and what happened happened. I did not have fear about my promotion because nothing has changed from the club's side. They did not change their mind about me, and that gave me more motivation. I had the desire to work hard be ready as soon as possible".
Any difference between training with them, and actually being part of the first team?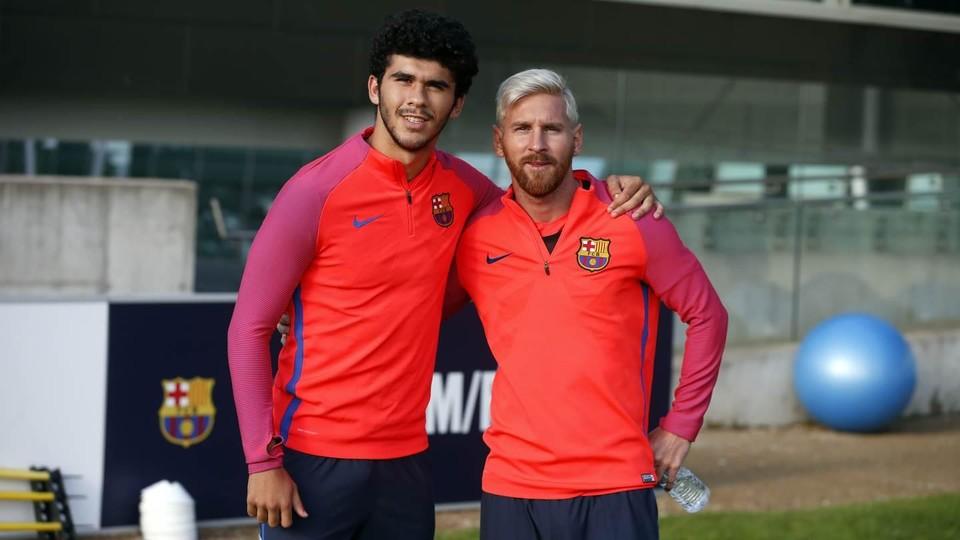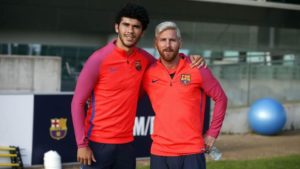 Alena: "Yes, I've trained with the first team almost every day for two years. But now when you are here, you gain more confidence. But they have always received me with a lot of love. I really appreciate it.  You go to a professional squad, elite, top world class players. I was surprised by the humility, normality, and above all – what winners they are.
The player I focused on the most was Andres Iniesta. He's the one who suites me the most. If it's by by position, by the way he plays, and he helped me a lot".
Does growing up at Barca have any advantages?
Alena: "Yes, because you get there with an idea you have studied for ten years. But the level increases a lot, the balls flies. Before receiving the ball, you already have to know where the others are. You have to be prepared for faster, more dynamic playing. It's a luxury to be here, and train every day at the best team in the world. I finish the training and already thinking about the next day".
What would you expect from this season?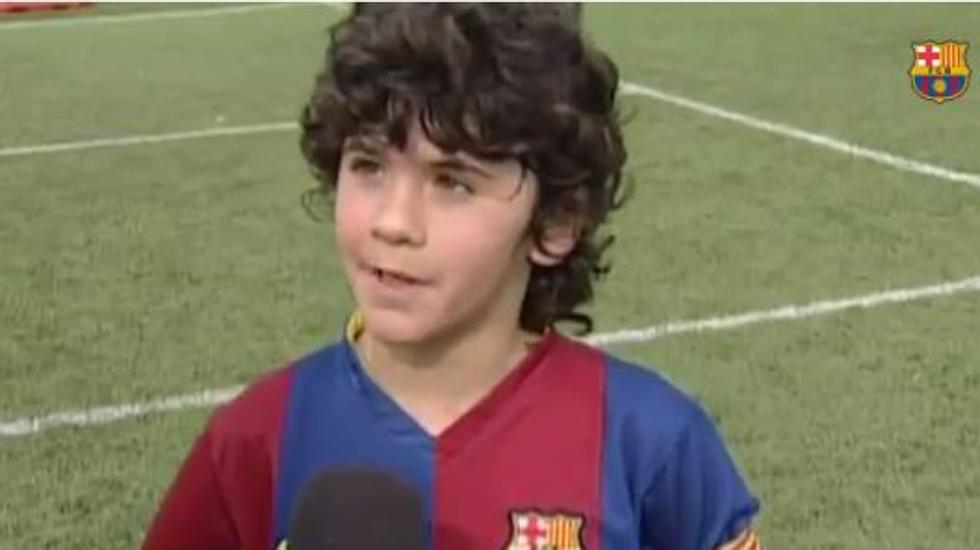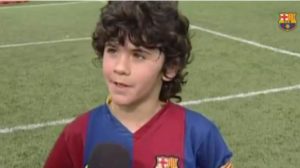 Alena: "I do not like to set long term goals, because everything change so quickly in football. However, I keep training as hard as I can. I have the confidence of the coach, of everyone, and I want to let the season pass. Whatever will happen, it would be good".
Although He doesn't like to set long term goals, Carles Alena looks forward to play a lot of years at Barca. Moreover, the former captain of Barca's team from the age of 7 all the way through the under 19 team- said being the first team's captain would be the best thing ever.