It was one of those back to reality losses… Dynamo and Ferencvaros were a lot worse than we thought. Coutinho is a finished footballer, why he even gets to play even a single minute for Barcelona is a testament of how the club is desperate to at least make him seem like a professional footballer. He's done. Only Hazard bests him as the stupidest most expensive signing of all time, and the Belgian has time to turn it around!
Koeman is out of his depth, we always knew that. No positional awareness in tactics that resemble mid nineties football. Barça can't react after conceding an early goal, he's completely limited and one dimensional.
I'm confident that a better coach could have at least made this team challenge for the league trophy this season, to be at the point where Barcelona is right now, twelve points off the top at the beginning of December is a disgrace even in context of the entire mess things have been.
Lenglet hasn't been good enough, just plain bad and unfocused. Alba is finished. Busquets play out of respect for one amazing career. But that's it, and De Jong keeps being immensely inconsistent. Less than two years ago he was the world's best midfielder. What the f*ck happened?
Happy with Dest though, he's playing consistently great.
Bottom line
This is it for us, La Liga is good as gone. Real Madrid at least frauds itself to wins or VAR gives them a hand now and then. But Barcelona have nothing Here's hoping Simeone doesn't do yet another majestic bottlejob. If he would that pretty much delivers the league on a platter to Real Madrid come May. Gutted.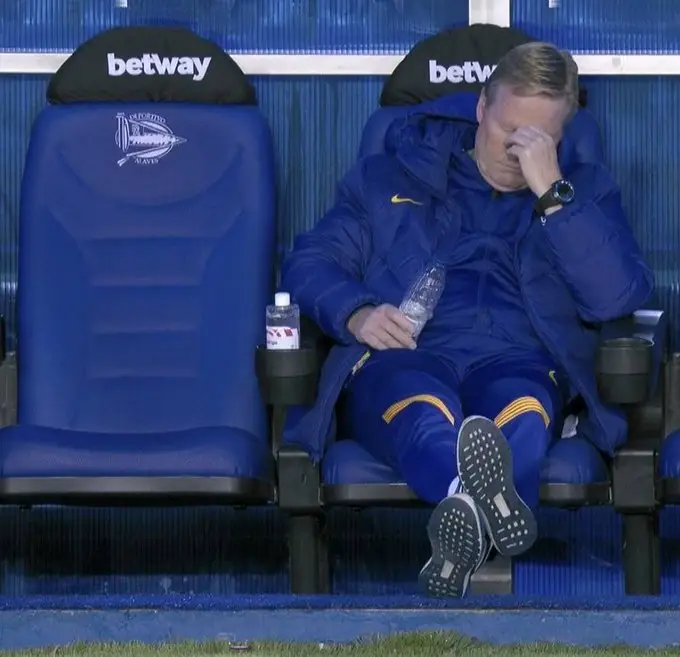 ---
What will happen next to FC Barcelona and Koeman? Only time will tell. But one thing is for sure: The league looks like a 'Mission Impossible' right now.