The clock is ticking down. The exciting, enthralling, surprising and sometimes draining transfer window is coming to an end. Barcelona have made some excellent signings already like Lewandowski, Raphinha, Koundé, Christensen and Kessié. There have been many exits too, especially the players who were no longer in the club's plans. The list includes Neto, Puig, Lenglet, Mingueza etc.
The window closes on 1st September at 23:59:59 CET. With just over a week left for it to close until January, we look at the possible deals, both incomings and outgoings, which could still happen in the stipulated time.
POSSIBLE OUTGOINGS
Samuel Umtiti:
Barça have been trying to move on Samuel Umtiti since a while now. The player is now open to leaving as well and his entourage is working hard to find a destination. But due to his physical condition [the knee injury] and high salary it has not been possible so far. This summer Stade Rennes and Olympiacos made enquiries but a move never materialised. Recently Italian club Lecce are rumoured to be in advanced talks to sign him on loan.
The downside of this move is that, reportedly, Barça will continue to pay his wages. They will only receive some bonuses based on the number of appearances Umtiti makes for the Italians. A deal could be closed soon, and he might finally leave. It is worth remembering that Umtiti extended his contract in January until 2026 to spread out the massive salary agreed by Bartomeu. If was a great gesture from his part. Barça also have the option to terminate the contract in 2023.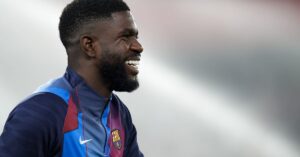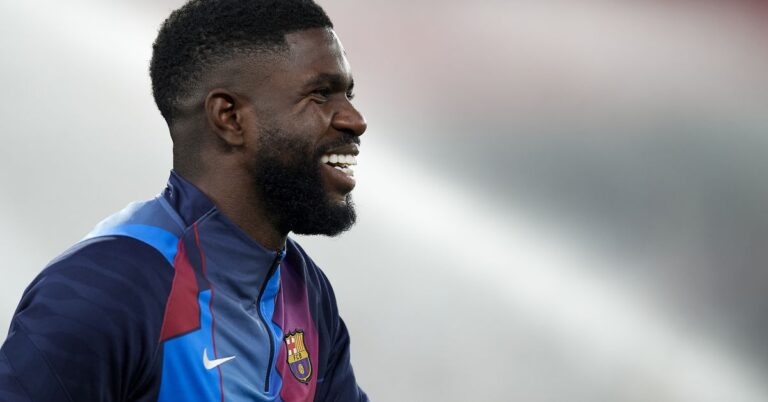 Sergiño Dest:
American right-back Sergiño Dest arrived at Barcelona in 2020 but it is fair to say that he has never settled down at the club. Constant injuries and irregular performances have stopped him from performing well. Since Xavi's arrival his situation has worsened. It seems that Dest is not the kind of profile the coach wants for right-back. Clearly Barça are willing to sell him now. He had even been discarded by Xavi from the squads for the first two matches of the season. Despite this, Dest is willing to fight for a place in the squad and has been constantly posting photos of him working out in the gym. Manchester United were rumored to be interested but there is nothing concrete so far. It remains to be seen if any club manages to convince Barça and Dest in the next week or so.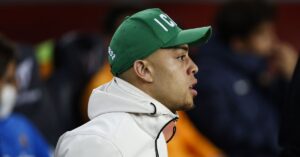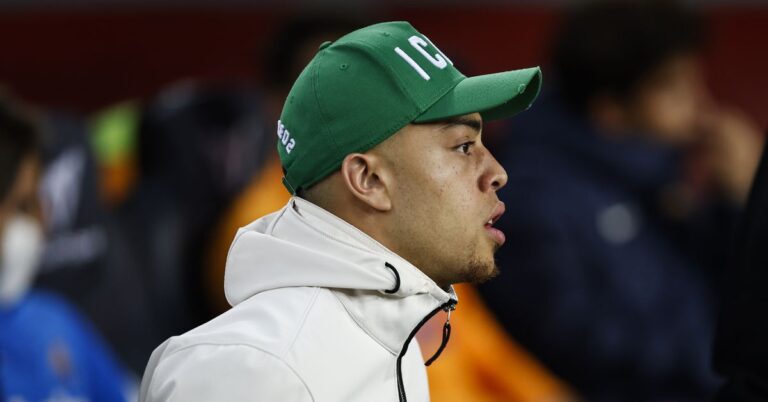 Alejandro Baldé:
Young Alejandro Baldé is viewed as a left-back for the future. It is possible that he stays in the first team as an alternative to Jordi Alba. But leaving on loan is a big possibility in the event that another left-back like Marcos Alonso or Galán is signed. What is clear that his time at Barça Atlètic is over. Either he stays in the first team or is loaned out to a suitable club.
Frenkie de Jong:
After weeks and even months of speculations, now it seems that Frenkie de Jong will stay at Barcelona. A move away seems unlikely. His will to stay at the club has proven to be too hard to be overcome. Barça wanted to sell him as his salary rises a lot from this season onwards and a sale would have brought in a large amount of transfer fee as well. Manchester United were linked for a long time and even reached an agreement over a fee with Barça but de Jong always refused to join them as they are not part of the Champions League and he believes they are unstable.
Chelsea also tried to convince him for a move but the player never totally agreed although he was more open to joining them than United. With de Jong now much closer to staying than leaving, Barça would definitely want to reach an agreement with him over a salary reduction. Till now there has been no willingness from de Jong's side to help the club now but surely there will be meetings soon.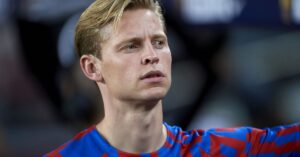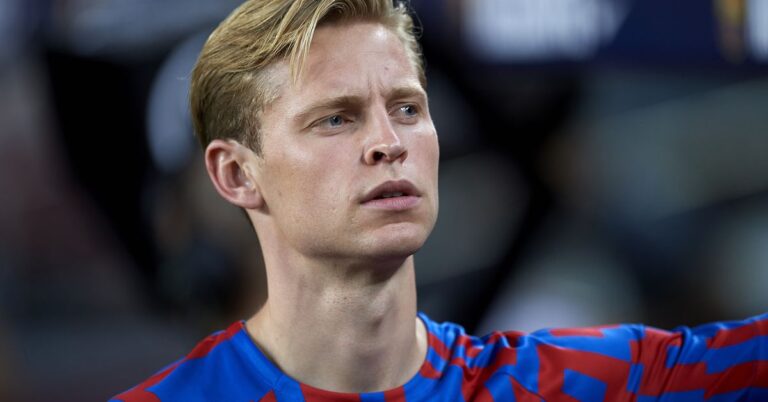 Miralem Pjanić:
Miralem Pjanić returned from his loan stint at Beşiktaş and had a more than decent pre-season. It has been reported as well as Xavi has mentioned in his press conference that he is counting on the Bosnian midfielder. But Pjanić is yet to play any part this season. A move away from Barça in the last days of the window cannot be ruled out. His salary is quite high too and his exit would give the club fair bit of oxygen in terms of complying with La Liga's financial fair play. Nice were rumoured to be interested but there has been nothing concrete yet.
Memphis Depay:
Memphis Depay arrived at Barcelona on a free transfer last summer and ended up as the joint top scorer last season. But within a year he finds himself to be sixth choice. He has even seen his #9 shirt being taken away from him to be given to Lewandowski. The Dutchman is yet to play a single minute this season. A move to Juventus seemed imminent but at the last-minute Memphis increased his salary demands due to which a move to the Italian club is now in jeopardy. Memphis only wants to leave Barça by means of terminating his contract and an agreement on that part with the club is almost ready.
Barça need to get rid of his salary as it would help in generating space in the wage bill for others. As soon as he agrees terms with any other club, his exit is expected to be sealed. In a world cup year, he would not want to benched for large parts, so a move away from Barça would be wise. It remains to be seen if talks with Juventus can progress again or any other club joins the race to sign him.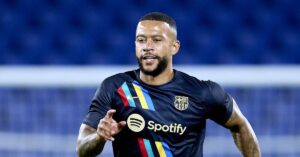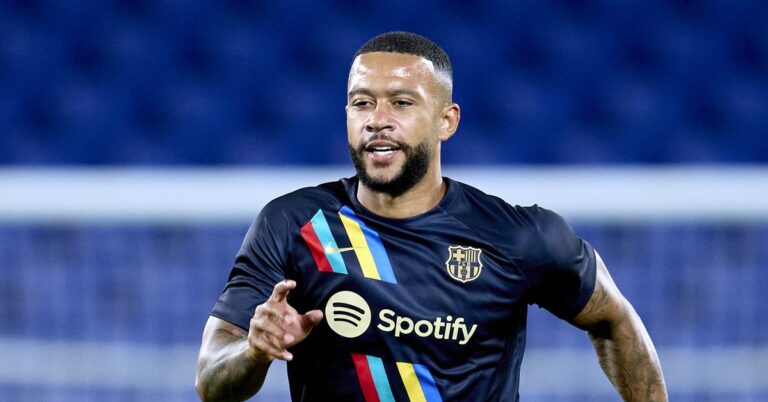 Pierre-Emerick Aubameyang:
Aubameyang arrived barely 8 months ago in January. He was pivotal in Barça finishing 2nd in La Liga last season and ended up as the joint top scorer last season despite playing only half a season. In principle Xavi and Barça were counting on him. But mainly due to the economic aspects the club has had to rethink. Auba's salary rises a lot this season. With Lewandowski now being the undisputed striker, his role will also be reduced. Chelsea are rumoured to be in advanced talks to sign him for a fee worth around €22m plus €5m. Reportedly, Barça want close to €30m to sell him and negotiations with the English club continue. The Gabonese striker has already agreed personal terms with Chelsea. A solution is expected soon as Barça need his exit to be able to register Koundé and possibly other signings.
Abde Ezzalzouli:
Abde's future at the club remains unclear as of now. He is expected to leave on loan as there are many forwards in the squad. At the same time it is also possible that he stays if both Memphis and Aubameyang leave and Barça don't sign another forward. His future is likely to be decided in the dying moments of the window.
Martin Braithwaite:
Possibly the player who has caused the most headache to Barcelona throughout the summer. Despite Xavi and the club making it very clear that he is not in their plans he is not willing to leave. Barça are amazed and upset with his attitude and want him to leave as soon as possible. He continues to cling onto the contract until 2024 which Bartomeu handed to him. He has hardly played any part since returning from injury in January but still wants to stay, which is quite unbelievable. Also considering that the WC is soon approaching, he would lose his place in the Danish National Team if he remains on the bench or in the stands.
POSSIBLE INCOMINGS
 Juan Foyth:
Argentine right-back Juan Foyth is on top of Barça's list of right-back targets. Xavi admires his qualities and playing style and considers him to be the ideal fit for the team. Barça even met with his agent few days ago. Personal terms are not expected to be an issue but agreeing a fee with Villarreal could be one. Foyth apparently has a €42m release clause to which Villarreal have been holding out until now. Barça do not want to reach that figure and would like to offer something around €30m plus variables. Dest's possible sale could also be a key aspect in the bid to sign Foyth. It remains to be seen how this matter evolves.
Héctor Bellerin:
Héctor Bellerin is an alternative option to Juan Foyth. He is negotiating his exit from Arsenal on a free transfer. Agreeing personal terms with him will not be a problem either. Other clubs like Udinese and Real Betis, where he played last season, have also shown interest. His situation is one to keep an eye on especially if Barça fail to sign Foyth.
Thomas Meunier:
Thomas Meunier of Borussia Dortmund and Belgium is another alternative option to Juan Foyth. Dortmund are not willing to sell him but would accept something around €15m as per reports. He is not a priority for Barça though. Manchester United are also interested in him.
Marcos Alonso:
Throughout the summer, Marcos Alonso was the chosen one to compete with Jordi Alba but Barça have encountered some issues in closing the deal in recent days. It is mainly due to the FFP restrictions of La Liga. Barça and Alonso had agreed personal terms long ago. The clubs had also agreed a fee of less than €10m. Now it is uncertain if the transfer would be completed.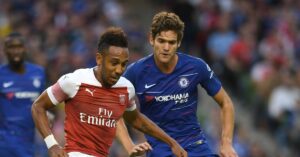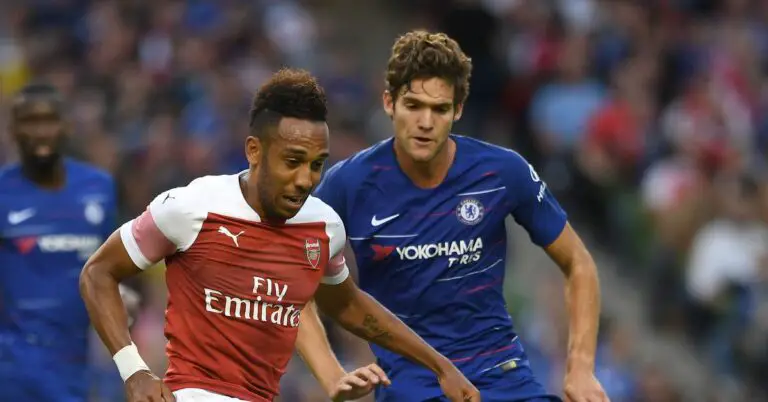 Javi Galán:
Javi Galán was viewed as the plan B to Marcos Alonso but his option has gained more strength recently due to the complications in closing the Alonso deal. He has a €18m release clause with Celta Vigo but Barça want to pay less than that. Although the transfer fee of both Galán and Alonso would be quite similar if Barça get their way, it would be easier to sign Galán as he would have a longer contract to spread out the fee. His salary is also expected to be a bit less than Alonso, if reports are to be believed. Thus, signing Galán would be more beneficial for Barça to help comply with La Liga's FFP rules.
Bernardo Silva:
Bernardo Silva was Xavi and Barça's dream signing but now it seems really complicated and unrealistic to think that he would end up arriving. Barça is also his dream club and he was willing to leave City for Barça. There were several meetings between the club and his agent Jorge Mendes. Agreeing personal terms will not be a problem. But Barça are yet to present a formal offer to Manchester City, who were open to letting him leave for a suitable offer.
Now it feels like there is too little time to close a deal with City, who would also need a replacement. Registering Silva in La Liga is a major concern. Barça were counting on Frenkie de Jong's sale or at least him and some others to reduce their wages to be able to sign the Portuguese but it has not happened so far. In the transfer market never say never but it seems very very difficult currently.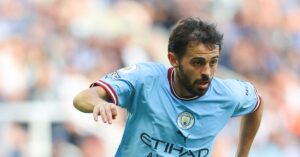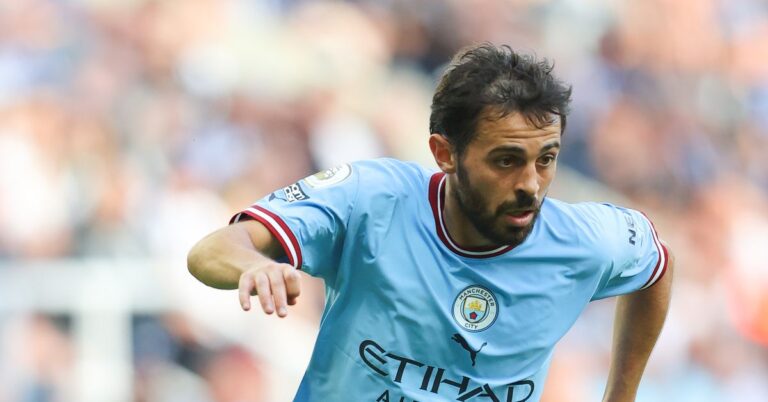 Back-Up Striker:
If both Aubameyang and Memphis leave, it is not ruled out that Barça will go for a low cost back up striker in the last days of the window. Edinson Cavani and Andrea Belotti are some possible options. Cavani has agreed personal terms with Valencia but they are unable to register to him as of yet. OGC Nice and Villarreal are also interested in him. Belotti is still a free agent.