With a 4-1 win against Huesca, Barça are back to winning ways and well and truly back in the LaLiga title race. At times, it looked like we run the game on low difficulty, that's how easy things looked. Still, there's quite a few points to discuss.
In the first half, we only played aggressively for the first 15 minutes, until Lionel Messi scored that beauty from outside the box. From then on, it was a slow game for both Barça and Huesca. Antoine Griezmann doubled our lead with a strike just as good as Messi's, though serious questions need to be asked about the visitors' defending. Yet Huesca were given some hope when Rafa Mir scored a very debatable penalty right at the death of the first period.
Second Half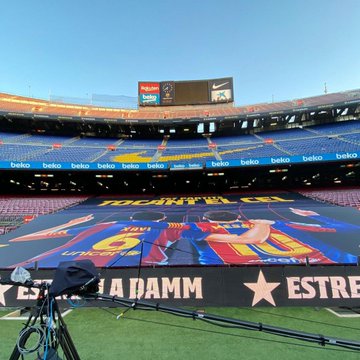 That hope quickly vanished in the second half as, fortunately, we didn't panic. The rhythm remained practically inexistent. Then our best opportunity came from a corner, when Mingueza found himself unmarked in the 6-yard box. He scored his first goal for the club that raised him from the age of 7. There's plenty more to come from Óscar. Another goal from Leo wrapped up a 4-1 victorious homecoming.
Not the most eventful of games, yet we will obviously have to activate our energy saving mode and stay conservative at times. Next up is Real Sociedad at the Anoeta.
¡Força Barça!