Only 3 days passed since the optimistic feeling that we had vs Juventus. But this draw is a wakeup call for Barcelona and for us fans. There are no magic solutions for the club, and Bartomeu leaving isn't enough. We will have a while until we will see this team perform better on a regular basis. Moreover, Barcelona with 8 points so far, in the worst start of the season since 20002/3. Here's what we should take from the match, and what to leave behind:
"Take it"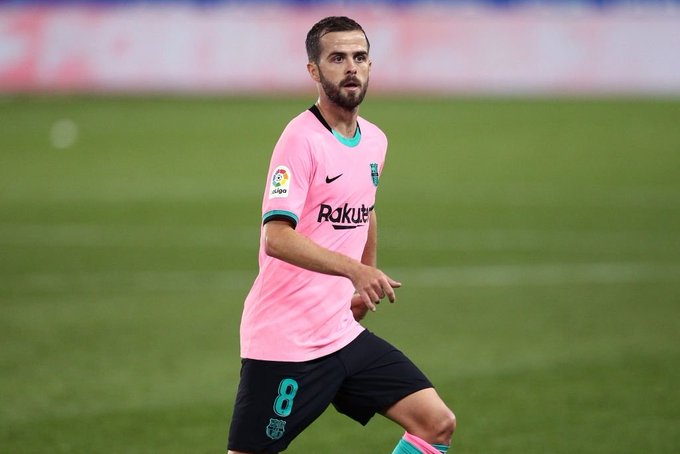 In the second half we saw Barcelona draw the match, and try their best to win. However, the ball looked like it doesn't want to get inside. But unlike matches like vs Getafe, when we saw the players giving up at some points, last night they tried.
Pedri and Ansu again with huge impact. With time goes by it seems like both of them secured their place in the starting lineup. Moreover, I would also add Dest to this list, as he played well as a sub last night.
Leo Messi with 13 take-ons last night. This is a personal best in a La Liga match for the past five seasons. Moreover, with 107 touches, 10 shots and 4 chances, he really wants to score and assist. I believe that shortly he will find the net, and then more goals will come.
Pjanic in the second half looked a lot better than Busquets. I think that the Bosnian should become a regular starter. As we said in our last episode, Busquets can be a great "Super-Sub', and no longer a regular starter.
Griezmann finally scores! Griezmann's goal ended a 697 minute goal-scoring drought. I was really happy for him, because it was really frustrating to see him miss so many chances. I still don't know if he can reach his full potential in Barcelona, but seeing him score(Two goals if we count the goal that was ruled out) was optimistic. He can contribute a lot more for the team, that's for sure. Hopefully now we will see him score more.
"Leave it"
The Alba-Pique-Lenglet-Sergi Roberto defense should not play together anymore. Individually, every one of them can contribute. But when they play together(and add Busquets to them) – they look Post-Traumatic again. It's ok to play 1-2 of them simultaneously, but not all of them. Araujo(Once he'll be back) and Dest should play much, much more.
Dembele wasn't at his best yesterday. But if it was me, I would keep him in the second half at least until the 60th minute.
Ansu Fati was arguably our best player yesterday, but Koeman took him out for Braithwaite. However, the Danish striker touched the ball only once since he came in. Now don't get me wrong, it's ok to replace Ansu, but why him? I really think that Konrad would contribute a lot more yesterday.
The goal of Alaves was really embarrassing, and both Pique and Neto are to blame. The Brazilian goalkeeper did well so far this season, but hopefully Ter Stegen will return soon.
Trincao has a lot of talent, no question about it. But as I already said a while ago in our podcast, there's still a lot of work do with him. However, the main problem with the youngster is the fact that he thinks pretty slow during the match. It looks like every time he takes the ball he needs one second to think about his next move. But the pace of the game in Spain is different than Portugal, and he's still not as decisive as in Braga. However, he has a lot of potential, and I believe that in time we will see more from him. Furthermore, his assist to Griezmann in the second ruled out goal – was a great move by him.
Barcelona had 25 shots tonight, but could only score from one, making it a conversion rate of 4%.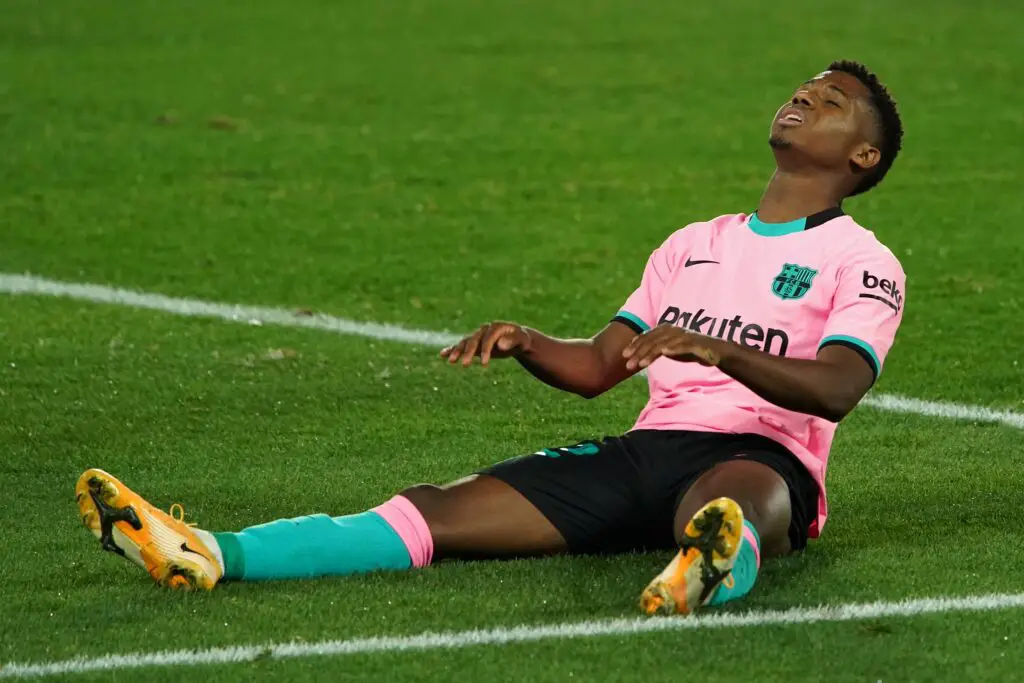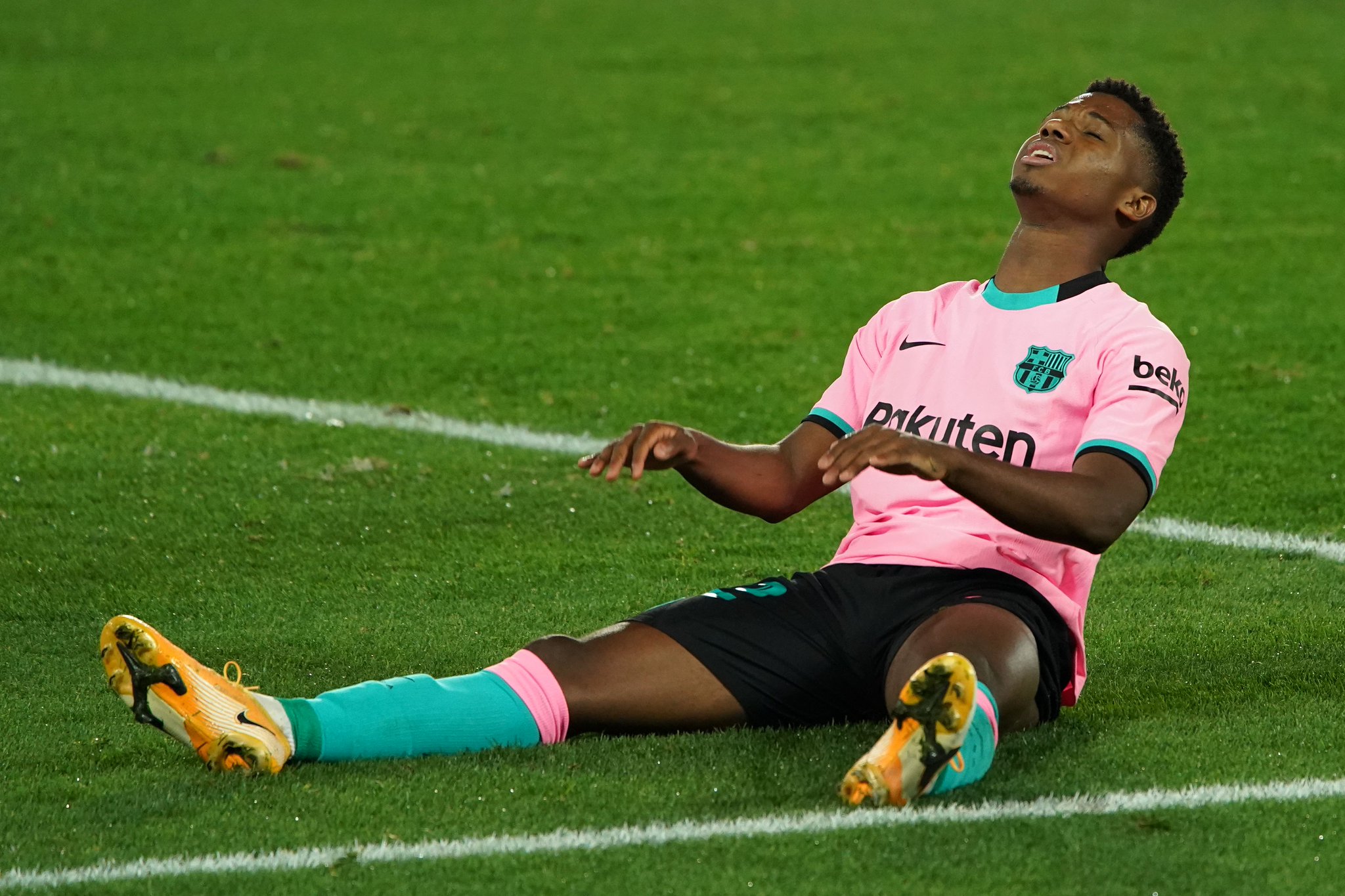 Bottom line
With this draw, Barcelona still can't find the winning ways in the league. We're 8 points behind Real Madrid, and the La Liga trophy looks like a close to impossible dream right now. However, we can be optimistic with our youngsters and with our work rate. Hopefully, we will see the necessary changes in the squad in the near future.