After the El Clasico loss, Barcelona had to move on fast because their next opponent was Juventus in the Champing League. Koeman's starting 11 left us with mixed feelings. However, it turned out to be a very good match for the team and with amazing individual performances. Pedri was a starter once again. He enjoys Koeman's trust, but let's see how he did!
Negatives
His performance was almost immaculate. His only mistakes were the few possession losing at the opponent's half. In the first half, he was a little bit blunt, especially in the first 20 minutes, but as I said, it's difficult to say any bad about his performance. 
Positives
I think he impressed all of us. First of all, he has amazing defending abilities, which surprised me. He easily stopped Cuadrado many times, especially in the second half. He had crucial tackles, and with that, he helped the defense a lot. His second half was even better than the first. He basically beat Cuadrado in every, 1 versus 1 situation. Despite his young age, He played like he's doing this for ten years at this level. He didn't seem tired at the whole match, in fact, I think his last 30 minutes was the best, to be honest. 
We found a real gem, and we should take care of him because, in a few years, Pedri could become a world-class player, and I'm here for it.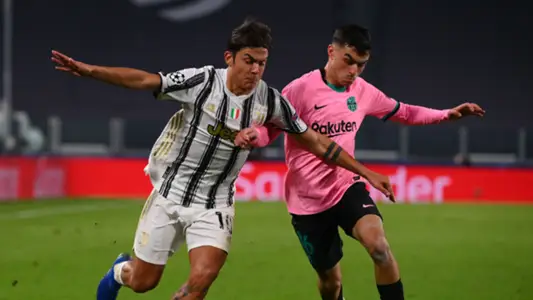 Accurate passes – 95%
5/6 successful dribble attempts
3 tackles
10 duels won 
1 interception 
Rating: 9/10