There are always stars in Barça's well-known football academy, La Masia. Years ago, countless gifted kids like Leo Messi, Carles Puyol, Ivan de la Peña, Pep Guardiola, Xavi Hernández, Andrés Iniesta trained in La Masia and eventually let the world know their names. Now in 2019/2020 season, there are also many future stars in La Masia. Remember their names and you might see some of them playing in the first team sometime in the future.
In this series of articles, some of the hidden talents in La Masia will be introduced and assessed. However, you won't see famous names like Riqui Puig, Ansu Fati, Álex Collado and Ilaix Moriba, or players in Barça B like Monchu Rodríguez, Konrad de la Fuente and Dani Morer. Instead, you will see talents like Pablo Páez, Lamine Yamal and Alejandro Balde whose name you might have never heard before. For players in teams from Alevín A to Prebenjamín, their names won't appear in the articles as they are too young. Also, videos are enclosed in case you want to get further information of them.
Now, here we go.
Goalkeepers
Arnau Tenas (Juvenil A, 2001)
Position: GK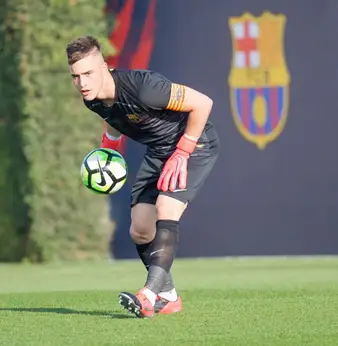 Along with Iñaki Peña, Arnau Tenas is one of the greatest goalkeepers in La Masia. Walking through the passage of the legends like Víctor Valdés and Pepe Reina, the nineteen-year-old future star is worthy of being counted on. As the captain of Juvenil A and Spanish U19, he is great at doing some difficult saves.
The future of Arnau will be inevitably hard, for the club has so many great goalkeepers like Marc-André ter Stegen (first team) and Iñaki Peña. He is even considered similar to the former, according to Marca (https://as.com/futbol/2020/04/03/seleccion/1585911379_112054.html). To made himself stand out, Arnau should be more stable and get rid of some mistakes.
Video:
---
Aarón Alonso (Cadete B, 2005)
Position: GK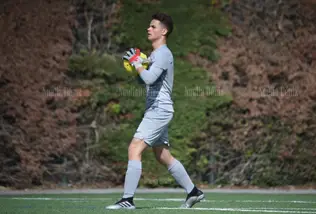 The 2005 generation isn't the best in La Masia. But it has excellent goalkeepers, among them are Aarón Alonso and Antonio Gómez. Came to La Masia at the age of 13, Aarón Alonso is keep making progress. The Tenerife goalkeeper made great performances in the league. Additionally, in the MTU Hallen Cup, he even won thebest goalkeeper award. He has very great footwork, quick action and something rare in his age group, the composure and bravery. This season he has been selected into Spanish U15 and Catalunya U16. In the latter he plays with the players senior to him by one year. For goalkeepers, it's quite hard to evaluate the talent, but in Aarón's case, the talent is recognizable.