Right now we are in an international break, and the media is full of news about possible transfers for next season. However, instead of talking about those possible transfers, which many of them won't happen, we decided to do something else. Therefore, we will make few articles about La masia talents, mainly those in the Juvenil years and Barca B. It's always hard to pick some and not the others, especially at younger ages, where so many things could go wrong. However, let's explore the best goalkeepers in La Masia right now.
Before we start, a note: We chose not to pick players younger than the Juvenil sections (15-16 years old), because at younger ages there are many many things that could go wrong, so it's unfair for those guys to get hyped.
Inaki Pena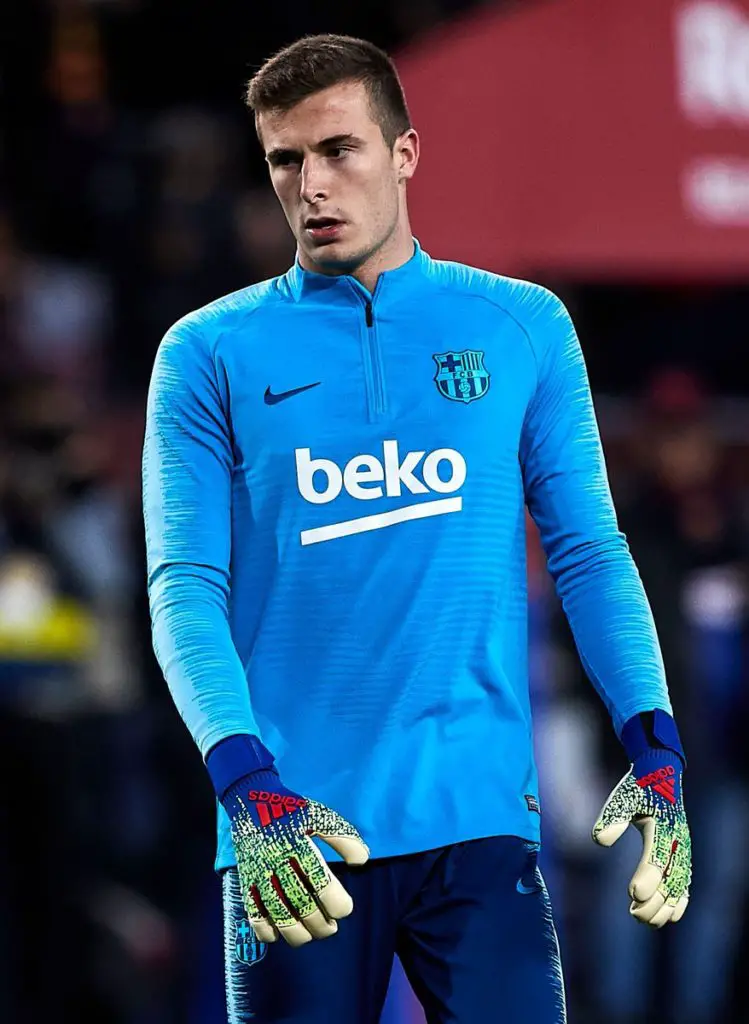 Without a doubt one of the best goalkeepers to come out of La masia in the last decade. Inaki took the number 1 GK spot at Barca B this season, at his first year as a professional footballer. It's a very hard thing to do, especially with Jokin Eskietta as a more experienced goalkeeper. However, for those who follow the La Masia it's no surprise.
Inaki Pena, who turned 20 at the start of March, plays at Barca youth teams since he was 13 years old. In these years he was the first option every year, and he played for Spain U16, U17, U18, U19 teams. In addition, Inaki almost left La Masia two years ago, when according to reports he was close to sign for Manchester Unites. However, at the end Inaki Pena decided to stay where he's considered one of the best goalkeepers in La Masia.
Pena looks like a GK with great confidence, very good reflexes, and as a GK with Barca DNA in him – he plays good with his feet. The last year the young goalkeeper was one of the heroes of the Youth Barca team that won the Uefa Youth League.
How the future looks like for Pena? As one of the best goalkeepers in La Masia, Barca see Inaki as a goalkeeper with future at the first team. Therefore, in a scenario which Jasper Cillessen will leave the club in the summer, Inaki looks like one of the options to be the first team's number 2 goalkeeper? However, that will be a decision for our coaching staff, and he might get a loan if there won't be a place for him at the first team. However, the club sees him as a possible successor for Cillessen, if and when he leave.
Lazar Carevic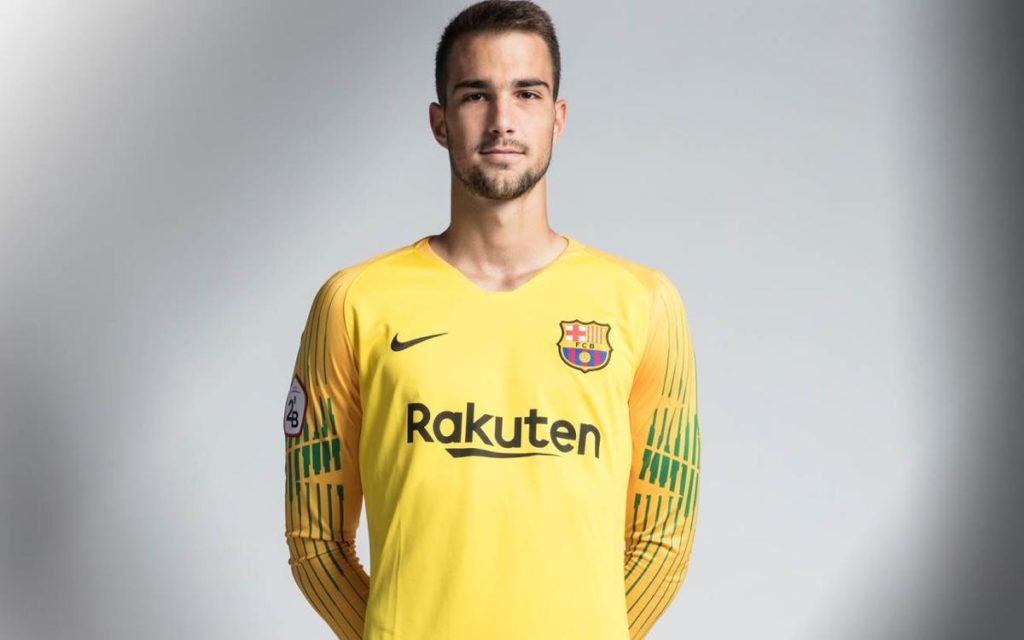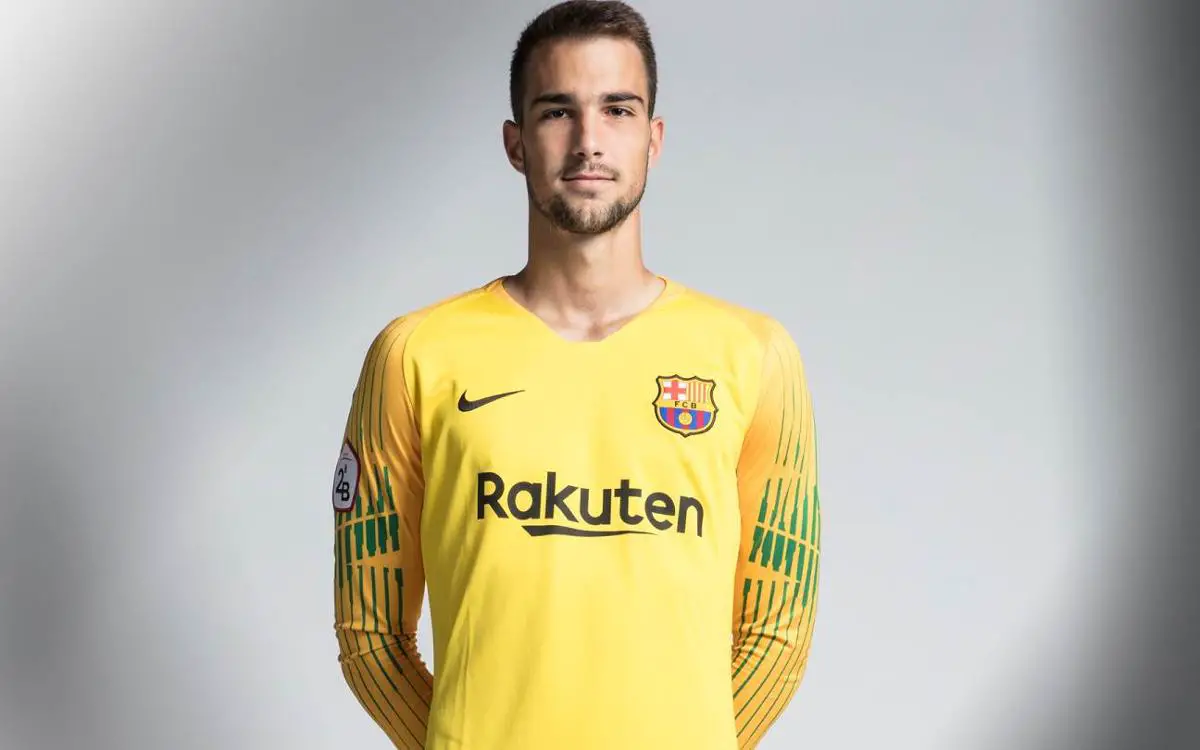 Scouts and youth players' experts consider Lazar Carevic as one of the best goalkeepers in the world. Therefore, people were not surprised when Barca went out and got him at the start of last season form Bayern Munich. Although Carevic is quite tall, he has good reflexes and and has nice ability to play with his feet. However, his adaption to Spain was not easy, and he has Inaki Pena in front of him, and that's never easy.
Last year Carevic was the second choice in the youth team for most of the season. However, when Pena was injured at the end of last season and in the start of the current, he played good. In addition, in this season Barca B coach rotated him and Inaki Pena at the goal of the team, until the young Montenegrin GK was injured, and he still is. Carevic had a knee surgery, and the club expects him to return at April.
The contract of Carevic will end at the end of this season, and there are team who already look at his situation. One of these teams is Galatasaray from Turkey, However, it is not yet known if he'll stay. However, the club did communicate that they see a future for him. But, with Inaki Pena in front of him, it will be hard for him to ever get the chance at the first team. But, if Pena will be promoted to the first team, or loaned out, Carevic might get a chance to prove himself as the first GK of Barca B.
Arnau Tenas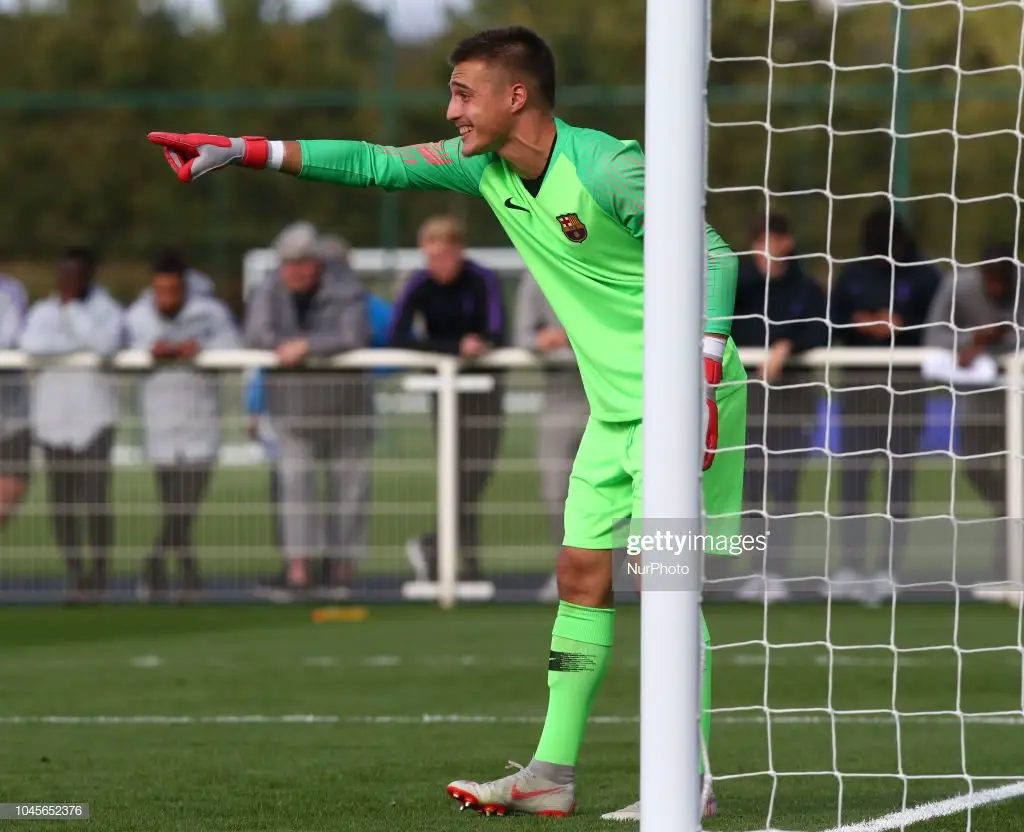 Arnau Tenas will turn 18 at the end of this month, and this year was big for this young goalkeeper. In the last year he secured the first GK spot at the under 19 team, and he even took place in the first team's trainings from time to time. His year had some of the biggest talents, and many of them left the club: Players like Eric Garcia, Adria Bernabe and more, left and without a doubt the current Under 19 team was even better than they are right now. However, the best goalkeeper of this team in young Arnau.
At the age of 18, Arnau will most likely get his promotion for the B team next season. Although the current under 19 team has Alex Bano, who is older and more experienced GK, Arnau is the chosen one by the coaching staff. But, the what shows most that he is one of the best goalkeepers in La Masia, is the fact that the Barca B coach called him to cover for the current injuries of Carevic and Jokin Ezkieta at Barca B.