Setien's arrival at Barcelona was a chaotic one. Barcelona fired Valverde after 2.5 years at the club after the 3-2 defeat to Atletico. That loss knocked out Barcelona in the Supercopa's Semi Finals despite dominating the game. This happened in mid season in January, usually an odd time to switch managers. For Setien, it was the first time he managed a "big club". The Cantabrian manager had managed Las Palmas & Betis with reasonable success, but managing Barcelona was a big step for sure. Sure, he was chosen as he is a follower of Cruyff's philosophy, but will he be the right fit in the short & long term? A question that only time will be able to answer. After two months under Setien, it's time to see the good improvements under Setien & things to work on.
If there's one thing that has improved under Setien, it surely is off-ball movements.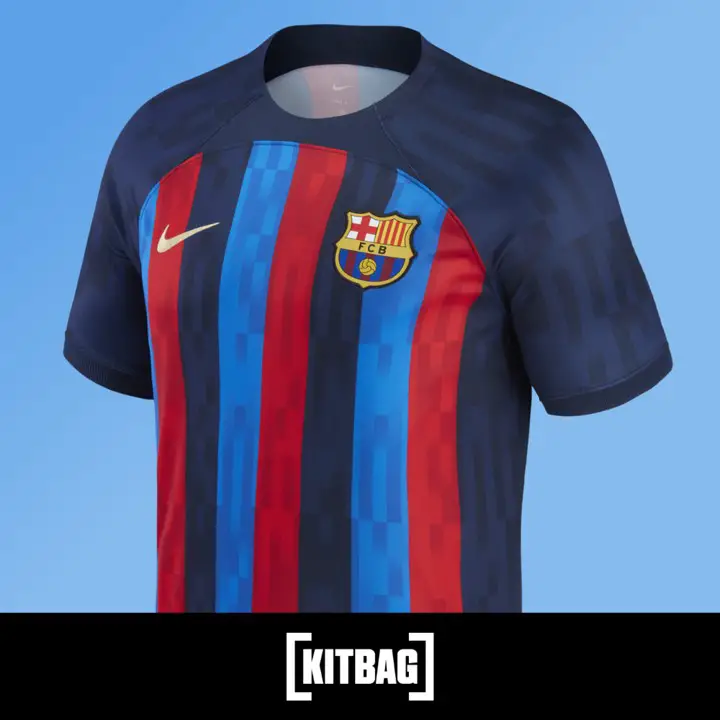 Under Valverde's tenure, Barcelona had failed to press effectively. This is due to the fact only 8 out of 10 men pressed, as Messi & Suarez don't press, leaving the defense with two men less, for the defense starts with the forward line. If Setien didn't have the chance to play the injured Suarez yet, Barcelona presses clearly more under Setien's tenure, as the team plays more a block now, advancing as a military unit with extreme organisation & cohesion.
This has resulted in Barcelona being already from the beginning more dangerous, as the Blaugranas win the ball back quicker now, essential to create panic for the opposition, giving Barcelona fans vibes from Pep's Barcelona, who suffocated other teams with their intensive press.
Changing the atmosphere fast
Setien made changes to the tenure on the ball, and it was noticeable. Being a pure Cruyffista in the soul, it is not surprising to see Setien emphasizing on playing from the back, just like the Barcelona & Ajax legend had done at the time. Barcelona tend to attack through the centre, either with quick passing thanks to easy combinations, or due to overcrowding of the central zone from a three man defense to a two versus three situation in the attack.
Furthermore, Ter Stegen's involvement on the ball has drastically evolved. While people praised him earlier for his quick reflexes which make him an incredible shot stopper, he had been pretty reserved earlier on the ball. With Setien, the german goalkeeper passes more, either long or short balls. As he looks like a free man by Setien, a current figure in the evolution of modern football, where GK have to be good on the ball too.

Setien's system has also benefited a few individuals, Sergio Busquets being the obvious player. Under Valverde, Busquets didn't shine because of the context in which he was in. With Rakitic & Vidal not positioning like Xavi & Iniesta had before, the Spaniard started to decline.
However, under Setien, the CDM has regained his prominence, as he rarely starts with Vidal & Rakitic. Frenkie has clearly taken Rakitic's minutes, and Arthur taking the other spots when he isn't injured. The Brazilian is still adapting to Europe's physicality, higher than in Brazil's football.

Piqué has as well been amongst those who have benefited from Setien's tactical changes, along Arthur & Ter Stegen.
Not everything goes well
Unfortunately, all isn't perfect, and Setien has missed out a few things.
Firstly, the use of the wings. Setien failed to use width and depth in order to kill deep blocks. It happened as a consequence of lack of natural wingers. As Perez left on loan to AS Roma, Dembele is out with injury, the Cantabrian doesn't have many wingers. Moreover Ansu Fati & Collado didn;t receive much game time. Braithwaite did well but he only came three weeks ago. Griezmann or Vidal as wingers have been proven to be a fallacy. As a consequence, deep blocks have been effective against Setien's Barcelona, as width & depth are given up by the opposition, Barcelona being unable to take advantage of it, consequence of lacking the wingers.
Moreover, Setien has failed to fulfill his promises over La Masia. Setien had gained in his presentation the hearts of many culés, stating the importance of the youth, praising La Masia players with the likes of Puig, Collado & Fati. This had of course motivated many supporters, as the youth academy had lost much of its importance since Luis Enrique & Valverde took over, Sergi Roberto being the latest La Masia product to make it regularly in the first team's XI in the last five years, despite Barcelona claims La Masia is the core of the club.
However, Fati hasn't featured much under Setien. He started only a few games and mostly only gets 10 minutes as a sub in certain games. Collado, despite being in the call up relatively often, has only played a total of 8 minutes. Puig, despite all the hype & the praise Setien gave the Barcelona B midfielder, rarely plays. Despite being often in the call up, he hasn't featured for a while either.
La masia not involved enough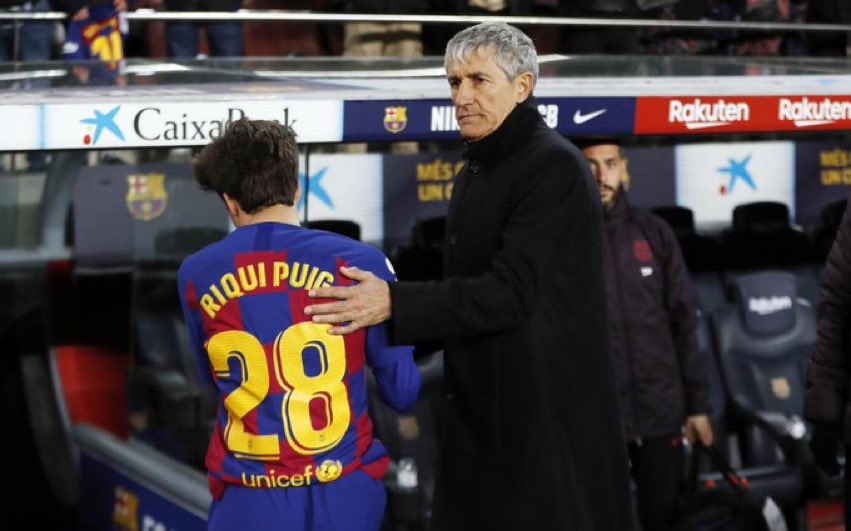 Even worse, Setien has failed in his team selection, as he has claimed to be a perfectionist. Fans had expected him to play Busquets-Arthur-FdJ or even Puig repetitively, but this didn't happen. Vidal, Rakitic & Griezmann fail to impress and are still getting many minutes, despite Setien said he will base his team selections on meritocracy.
As a consequence, Barcelona has had a few worrying displays, such as the clash versus Napoli or against Valencia.

However, Setien's tenure cannot be judged within the circumstances he is in right now. Suarez, Dembele injured, Messi with a discomfort in his left thigh, a squad with mostly ageing players, Roberto & Arthur injured too, Alena, Todibo, Perez loaned due to horrible decisions from the board.
Setien's tenure has been a good one for now, as the Cantabrian has saved many problems, but for now, there is a lot to work on. However, we shouldn't judge the Barcelona's new manager this season yet.
Coming in mid-season in a crucial part of the season as the Catalans always aim to win the treble with a thin squad isn't easy for any manager for sure. He has overall impacted the team positively, though he needs to improve.
Only time will tell whether Setien was the right choice to replace Ernesto Valverde.