Sujoy Pritam with a recap of the latest Transfer news. Will Rodrigo be our next striker? Who will have to leave to make room? And who is the young wonderkid who is about to be Blaugrana?
Negotiations between Barça and Valencia continues for Rodrigo Moreno. A player can enter into the operation. However, Carles Perez, Wague, Semedo will not enter into this operation. But a youth player will enter according to @MigRico and @ffpolo.
According to ever reliable @moillorens , Barça is calm about Rodrigo Moreno. No hurry yet. Barça is also working for another striker (his name isn't filtered yet) like Rodrigo Moreno but calmly.
The good relationship of Barça with Jorge Mendes and Peter Lim can pave the way for Rodrigo Moreno's transfer to Barça . Barça is not rulling out that Rodrigo Moreno can sign for Barça next week. But Valencia first needs to find his replacement according to @ffpolo.
Meanwhile, Barça doesn't want to sell Abel Ruiz until Barça signs another center forward according to @sport.
Carles Perez is on the his way out
Roma are in advanced negotiation with Barça for Carles Perez. The offer from Roma will be for loan with an option to buy and Barça can hold repurchase option for Carles Perez according to @DiMarzio.
Barça has accepted the offer of Roma which is a loan with mandatory purchase option of €13m according to @DiMarzio. Now Roma needs to finalize contractual details with Carles Perez. Roma is closing the deal according to @DiMarzio.
However, if Carles Perez leaves, it will be loan not transfer. Abidal already knows he will be a bet for the next manager according to @fansjavimiguel.
Yan Couto will be a Barcelona player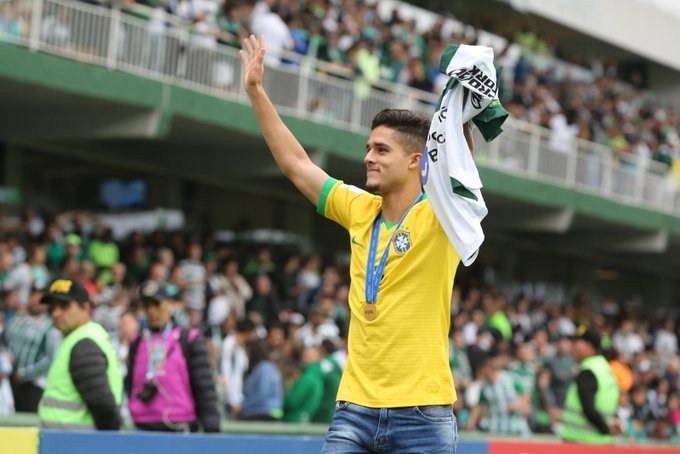 Coritiba FC has accepted the €5m offer of Barça for Yan Couto. He will join Barça in June when he will turn 18 years old according to @globoesportecom. Moreover, here will also be add-ons, means €5m+add-ons. The add-ons is supposed to be €3m. At last we are getting a great prospect for the RB position. I am excited about him.
Yan Couto is considered to be the greatest future RB prospect in Brazil. Let's see how he performs in future.
@gui__moreira of @tribunapr and @gazetadopovo confirms that the transaction of Yan Couto to Barça from Coritiba FC is €5m+3m in variables. Those variables will be easy to achieve. Clubs are exchanging documents. Official announcement in the next few days. Done.
Meanwhile, Moussa Wague is also not in Quique Setién's plans according to @Alfremartinezz on @OndaCero_es