Today, the world famous youth tournament, LaLiga Promises, will be held in Middle`East for the first time. Albert Puig's Infantil B will travel to Abu Dhabi and fight for the last tournament of 2019. Last year, the 2006 generation was eliminated in the group stage after losing the match against PSG and Valencia.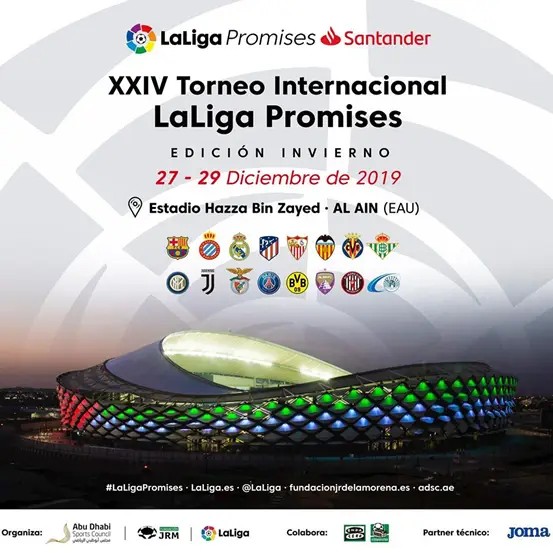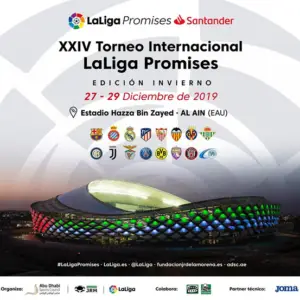 Part One-Some facts about the tournament
1. It's the first time that LaLiga Promises is hold in Middle-East.
2. The tournament will last from 27, December to 29, December.
3. Barcelona, Real Madrid and other teams will represent Spanish Football in the tournament, and they will face some European giants like Juventus, Inter and PSG. Also will they face three local teams, Al-Ain, Baniyas and Al-Jazira.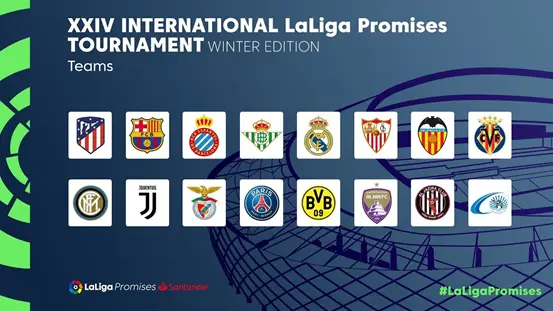 4. The tournament will be played at the Hazza Bin Zayed Stadium, a multipurpose stadium located in the city of Al Ain, which can hold 25,000 spectators.
5. The matches will have 7 players on the field (including the goalkeeper) and will last 24 minutes in total (12 minutes each half). The final will be 20 minutes in total with a 10 minute break.
6. There will be no overtime. If the game ended in a draw in knockout round, the teams will have a penalty shoot to decide the winner.
7. The live will be available at Gol TV for televiewers in Spain, while people in other regions can watch the broadcast at YouTube.
8. Last year, Real Madrid won the tournament.
9. Barcelona is the most successful team in the tournament, they has won it 7 times (03,06,08,10,15,16,17) and hit the second place 4 times.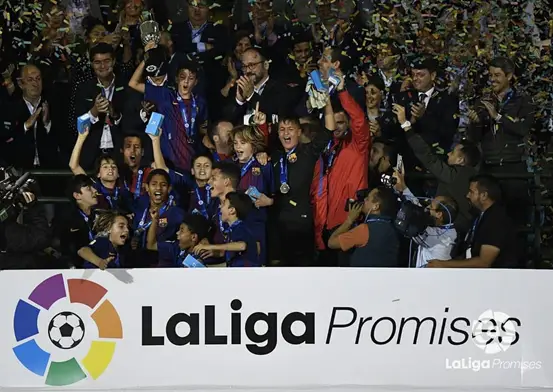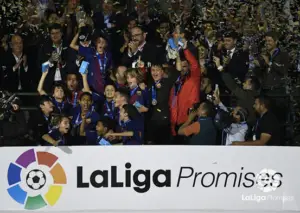 Part Two – A short introduction of the team
Head Coach: Albert Puig
Second Coach: Arnau Blanco
Goalkeepers: Jordi Saucedo and Max Bonfill
Defenders: Nouhoun Sylla, Pau Cubarsi, Andrés Cuenca and Jofre Torrents
Midfielders: Daniel Ávila, Marc Bernal and David Sáez
Forwards: Lamine Yamal, Angel Jiménez and Shane Kluivert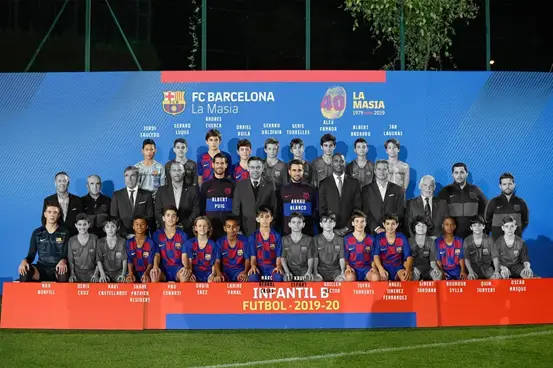 Among all the players, these players might be crucial:
Lamine Yamal (ST/RW)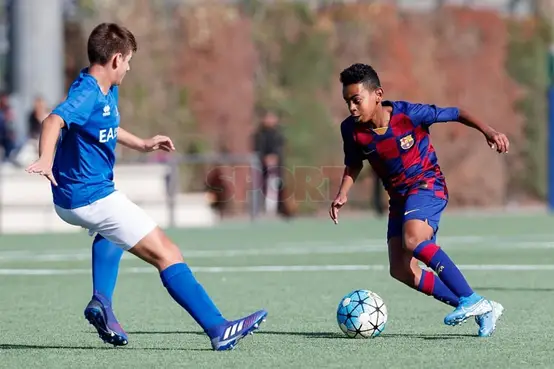 Lamine is definitely the most talented player in the team, always ready to score a goal. Lamine isn't a strong player, but he has amazing consciousness, and also, amazing skills.
The one feature of Lamine that I want to emphasize is his talent to seize the chance to score. Well,in my view, it's not kind of ability but kind of talent. He can always appear on the correct position. Also, he is good at stealing the ball from the opponent.
David Sáez (CAM/CM)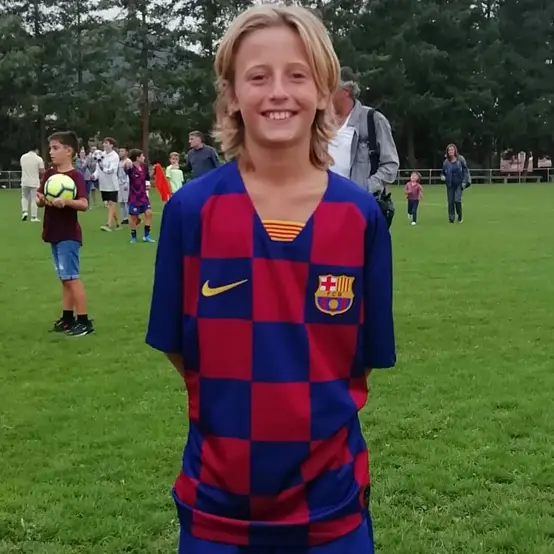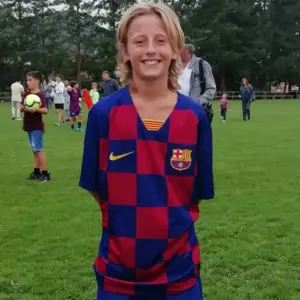 Believe me or not, the deepest impression David leave on most people is his blonde hair. Actually ,the young midfielder has the ability to send key passes. In most matches, he plays as a CAM with Daniel, both of these two players has fantastic skills. Relatively, David isn't very strong, but he is surprisingly a good defender. He always work hard on the pitch, and never afraid of physical confrontation.
Andrés Cuenca (CB)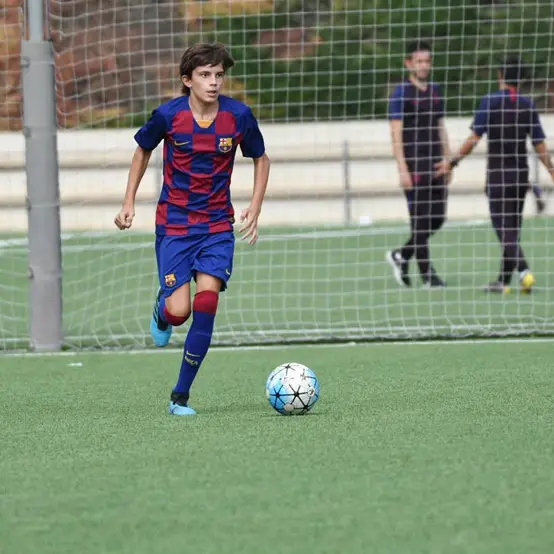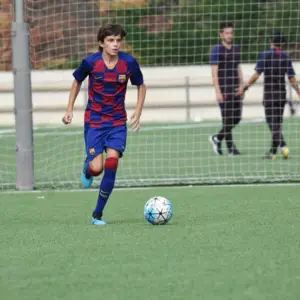 Having shown potential in Sevilla, Andrés was brought to La Masia this summer. Andrés is a tall center-back with great physique, which enable him to complete difficult tackles. Together with Pau Cubarsi, Andrés will be a great trouble for the rivals.
Part Three-Groups
GroupA: Barcelona, Juventus, Real Betis and Al Ain
GroupB: Atletico Madrid, Sevilla, Inter Milan and Baniyas
GroupC: Espanyol, Valencia, Borussia Dortmund and Benfica
GroupD: Real Madrid, Villarreal, PSG and Al Jazira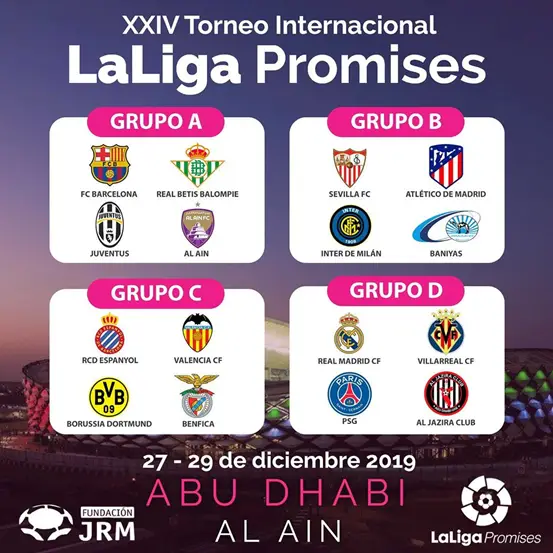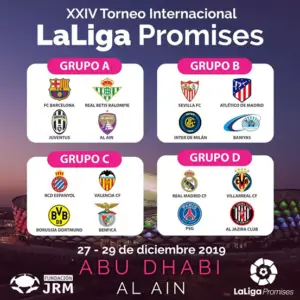 Part Four-Some Interesting Facts: where are the MVPs? (Quotes from Twitter @Lio_Sid )
Link to the original report about it
1996: Miguel Palencia
The RB went on to be a regular for Real Madrid B but made just two La Liga appearances–both of which came in defeats–for the first team. After leaving the Bernabeu, Palencia spent a disappointing campaign in Belgium before dropping down the Spanish divisions.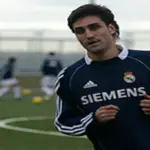 1997: David Del Prado
A winner with Atletico Madrid, Del Prado similarly dropped down the leagues in Spain and, according to Marca, ended his career playing indoor football.
1998: Eneko Gorrono
Gorrono never made the grade at Athletic Bilbao and instead spent his career in Spain's third tier. We're starting to lose faith in this.
1999: Esteban Granero
The first name you are likely to recognize. Granero had to leave Real Madrid for Getafe to make his top-flight breakthrough, but he ultimately impressed enough to earn a return to the Bernabeu.
A La Liga title and Copa del Rey triumph followed, but the midfielder was sold to QPR after even left-back Fabio Coentrao began to get a game in the middle of the park ahead of Granero under Jose Mourinho who accused the player of being a "rat" and leaking the team to the media ahead of a clash with Barcelona. After suffering relegation with QPR, Granero return to Spain with Real Sociedad and is still going for Espanyol.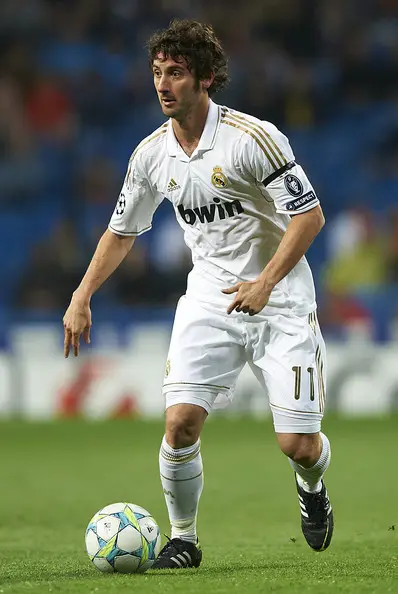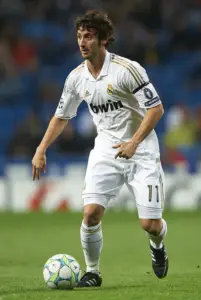 2000: Felipe Ramos
The future looked bright for Ramos at Real Madrid when he was called up to the first team for pre-season under Bernd Schuster, having also helped Spain win the Under-17 European Championships. But the goalkeeper ultimately failed to make a senior appearance and was passed around the B teams of a number of clubs before dropping into the lower divisions.
2001: Febian Brandy
Another player fans in England may recognize, Brandy played for the Three Lions at a variety of youth levels and was on the books at Manchester United. But the forward has gone on to have a nomadic career, playing for a number of clubs in England's lower divisions as well as spells in Greece and Thailand, most recently appearing for Droylsden.
2002: Iago Falque
Given he has carved out a career in Serie A for the likes of Roma, Genoa and now Torino, Falque can consider himself a major success, especially in comparison to many of the other players to have won this award. But the Spanish forward perhaps never truly fulfilled his potential, having been a part of youth systems at Real Madrid, Barcelona and Juventus before joining Tottenham, failing to make an impression in England at either White Hart Lane or on loan at Southampton.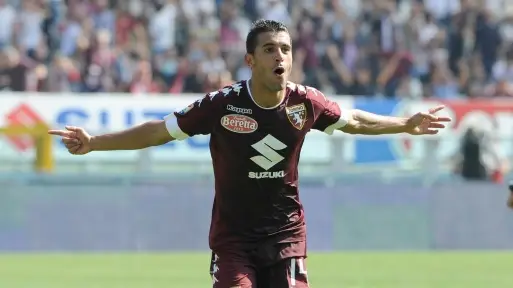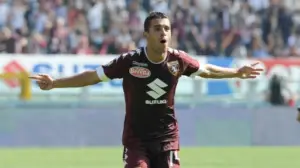 2003: Dennys Krol
Formerly of Bayer Leverkusen and Barcelona, as of 2017, Krol was playing in Germany's sixth tier.
2004: Gokhan Tore
Success is all relative, and on this list Tore has been a huge success having been on the books of Bayer Leverkusen, Chelsea, Hamburg, Rubin Kazan and Besiktas, as well as becoming a full Turkey international.
2005: Olivier Moussima
Formerly of Barcelona, and a product of the Samuel Eto'o academy, Moussima has since disappeared into the obscurity of France's lower leagues.
2006: Gerard Deulofeu
Barcelona – Everton – Sevilla – Everton – Milan – Barcelona – Watford. We still have absolutely no idea how good he actually is.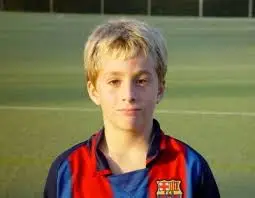 2007: Alain Richard Ebwelle
Like Moussima, Ebwelle joined Barcelona from the Samuel Eto'o academy in Cameroon. The winger left to join Valencia in 2014 but is now playing in Spain's third tier, the quality of which is hard to define given it features 80 clubs.
2008: Francisco Javier Alvarez
If you thought Spain's third tier was a bit mad, former Barca prospect Alvarez now plays in the fourth division, which is made up of 366 teams.
2009: Carlos Soler
Soler's career path has actually continued as expected, with the midfielder graduating from Valencia's academy to become a regular in the first team.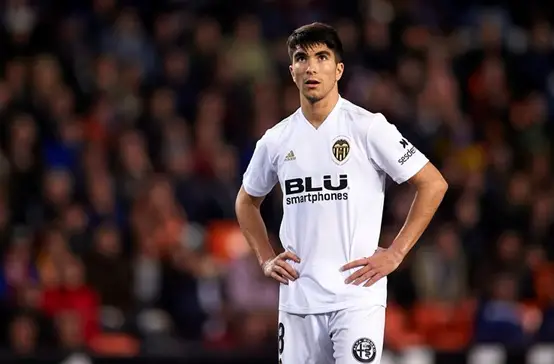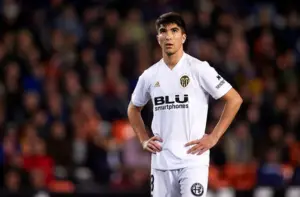 2010: Jesus Manuel Cedenilla
Formerly of Real Madrid, Cedenilla has miraculously made a career out of football after bravely beating cancer at the age of 15. The left-back joined Malaga as an 18-year-old and now plays for Alcorcon.
2011: Yassine Ezzaouia
Seems to be on his way to the Andorran first division.
2012: Enric Martinez
Still just 18, the midfielder has left Barcelona to join Villarreal.
2013: Pedro Paulo
Linked with Southampton in the summer having spent time training with the club. Benfica and Porto are also reportedly interested in the winger, who remains at Real Madrid to date.
2014: Oscar Domenech
Plays for Valencia.
2015: Xavi Simons
Named after Xavi, already compared to Andres Iniesta and Lionel Messi, and with over a million followers on Instagram, it's fair to say there's quite a lot of hype about Simons. Went to PSG in the summer of 2019.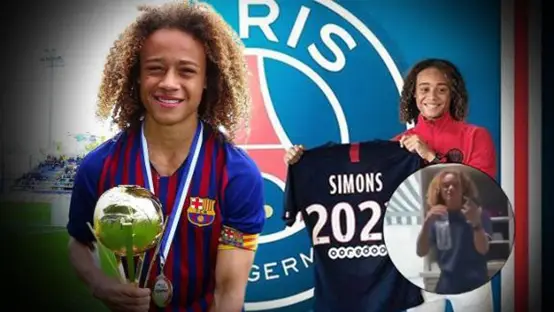 2016: Adrià Capdevila
The second of four consecutive winners from Barcelona.
2017: Cristóbal Muñoz
They're just getting stupidly young now.
2018: Arnau Pradas
A fetus that is already far, far better than you at football.