Here's how Presidential candidate @Victor_Font sees the loss of Take Kubo: "According to technicians with the highest experience, and knowledge of our style of play, Take's loss is a very serious event. I would like to share my reflections on a case that can be historical."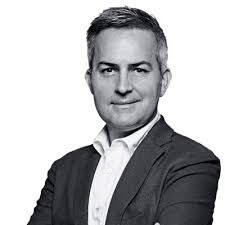 Victor Font: Take came to the Club thanks to the work of people like @ohr75 , in love with the Pep's Barça. The club saw him as a smart player with a unique potential. After complicated adaption to Catalonia, the FIFA penalty (motivated especially for the case of Take and Lee's) makes Take have to return to Japan where he continues progressing dramatically.
In spite of the advice of house technicians, the Club does not seem to have done a proper tracking of the player in recent times, a key issue as it would have helped build a future project for him inside Barça.
At the age of 18 and after the football world is clear that Take is one of the youngest talents with more potential, Barça does not make a firm and economic commitment. It does Madrid and the maximum rival is strengthened at our expense.
What this case tells about the situation in our club
The fact shows: First, that it is very hard for the club to convince the talents about future sporting project. The current situation in La Masia is a serious problem, and the talents don't believe they club believes in them.
Second, there is erratic sports management. We are not able to bet and make an investment for a talent with great potential. But we do it, and bigger, for worst players, who have nothing to do with our style of play.
Third, the future economic potential for Barça to have a more than probable icon. The benefits of him becoming an idol in a country like Japan may end up being incalculable.
Victor Font: In summary, a serious mistake of the Club that we do not remember in the next ten years. We must begin to make courageous decisions, consistent with a vision and with a future project. Therefore, we should overcome the current club management as soon as possible