The Barca center back – one of the most problematic positions historically, might have another change for the next season. Barca finished the season with Pique, Lenglet, Umtiti, Todibo, Vermaelen and Muriilo in that position.
However, both Jason Murillo and Thomas Vermaelen already know they won't stay. Therefore, right now there are 4 players in the center back position. However, with Pique getting older, Umtiti prone to injury, and Todibo's inexperience – Barca also looks at the market. And in the market there is only one name on the table – De Ligt. However, in recent days it seems unlikely that the dutch will arrive.
Pique and Lenglet
Gerard Pique remains the leader of the Barca defence. However, the experienced center back will turn 33 next season. In addition, Pique played 4680 minutes last season, and that's a lot even for a young player. Although Pique is getting older, the only other right legged CB in the squad is young Todibo.
Clement Lenglet was one of the season's big surprises. Although he came to Barca in a rotational role, the French CB secured his place in the starting lineup, replacing injured Umtiti. Lenglet played 3654 minutes last season, and that was a lot more than what the Barca fanbase expected from him. Therefore, in a scenario that Umtiti will leave the club, the club counts on Lenglet as the left legged center back.
Umtiti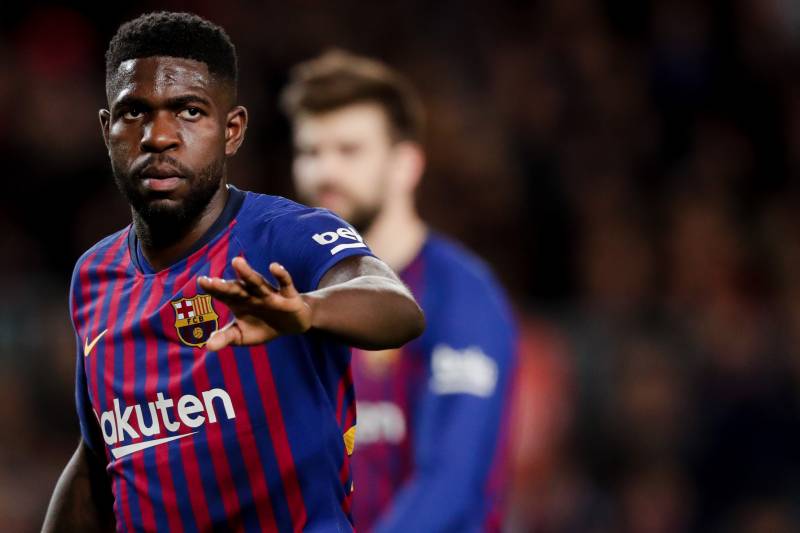 Only a year ago the Barcelona board looked at Umtiti as the best defender in the squad. Although Pique is still the leader, Umtiti was there and the Pique – Umtiti tandem looked stable. However, after the world cup, Umtiti started to feel pain on his knee, and he would like to forget this season. After a long season full of injuried, Umtiti lost his place in the starting lineup. Furthermore, the French CB is one of the options that Barca considers to sell in order to give room to De Ligt.
Only a year ago Umtiti renewed his contract, and no one thought that he will have a transferable status so fast. But, the world of football is full of surprises, and anything can happen. However, Umtiti is still a player that the Barca fans love. In a case in which De Ligt will not come to Barca, Umtiti will have another chance to secure his good shape.
Todibo
The young French center back arrived in January, and in the few matches he played did really well. However, he lacks experience, and the club might prefer loaning him out to gain experience. In the case in which De Ligt will arrive, he might be one of the first defenders to leave on loan. In addition, last May there were even reports that he might be a part of the deal with Ajax. But many things have to happen in order to make it happen.
Todibo is a young CB with a very bright future. However, he needs a coach that will help him grow, and Valverde is not that. A loan for two years until Pique leaves might be a good solution for Todibo, but we'll see about that.
One center back option in the market: De Ligt
It's fair to say that the only CB that Barca wants to buy is De Ligt. However, right now the young Dutch defender looks more out than in. But, as we saw with the De Jong case, there might be more surprises in the near future. We will be here to give more updates, once they arrive.