As we trek towards the months of April and May, matches for Barcelona will continue to increase in terms of importance and relevance, and today's match against Osasuna was one of those matches. Osasuna isn't a powerhouse side that can consistently go toe to toe with Barcelona. But during a stretch in which every match counts, Barca couldn't afford to let them off the hook.
Barca's main competition for Champions League spots had already won their respective matches. So any slip up here had the potential to prove costly.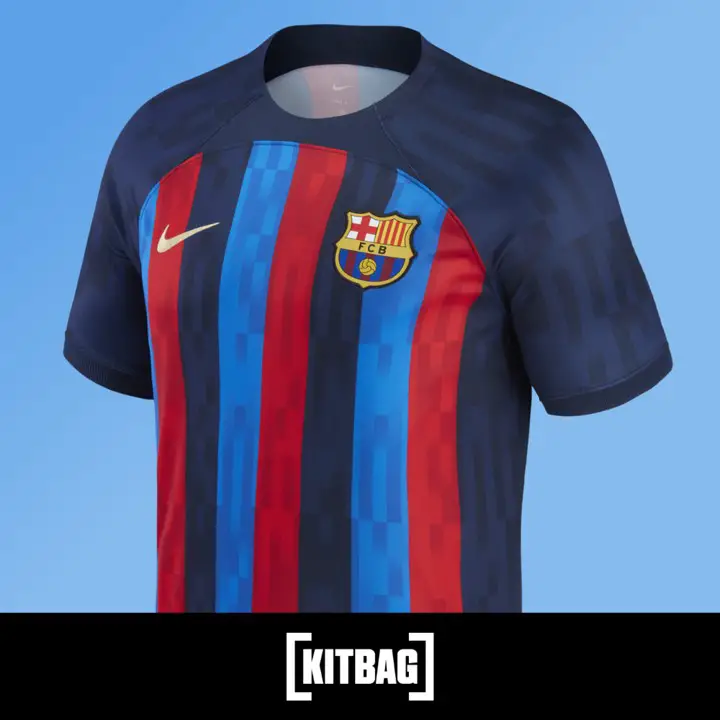 Luckily for the Catalan giants, they were focused and paid attention to detail. The result was a 4-0 win, and a boost of confidence before the squad's tough away test against Galatasaray.
The first half
Throughout the first half, Barcelona controlled possession and tried to shift their way through the low block of Osasuna.
It took a minimal amount of time before Barca broke through however. Ousmane Dembele rocket eleven minutes into the game served as a warning sign to Osasuna goalkeeper Sergio Herrera. As Dembele's shot went wide of the post.
Though after Dembele's miss, Barca found themselves with a legit chance to score. This time by way of penalty, as Pablo Gavi was knocked down from behind in Osasuna's penalty area.
Ferran Torres strikes
Ferran Torres took responsibility and stepped in to take the penalty. Torres then slotted it home in the bottom right corner to give Barca a 1-0 lead.
After Torres' penalty, the chances seemed to snowball in amount. In the 21st minute, Torres bagged another goal. He made a great run along the lefthand side, and received a gorgeous grounded through ball by Dembele.
Torres took his time, carefully surveyed his shooting options, and calmly shot the ball through Herrera's legs to make it 2-0.
The finish was uncharacteristic of Torres. At least compared to what we've seen from his finishing recently. However uncharacteristic it was though, it was good to see Torres find his way on the scoresheet once again.
He'd been struggling to display the clinical finishing he's been described to have. The tough times led to his confidence taking multiple hits, which is something Xavi and Barca don't want as they try to traverse through the rest of this crucial campaign.
Torres' performance today could springboard more success in the future. Something that'd be very welcome to Xavi and the rest of the club.
After Torres' goal, the chances just kept coming.
Just six minutes later, Barca found their third of the match.
Aubameyang joins the party
This time it was scored by Pierre Emerick-Aubameyang. Aubameyang made a small run in the penalty area, and then was found by Dembele who delivered another sweet ball.
Aubameyang then cooly nicked it home past Herrera to put the tie in Barca's hands early.
Chances continued to roll in for Barca, but they didn't bear fruit. As a result, Barca went into halftime with a comfortable halftime lead.
Barca was well on their way to another three points. While also maintaining their Champions League spot on the La Liga table. They simply needed to avoid a collapse in the second half and cruise to another win.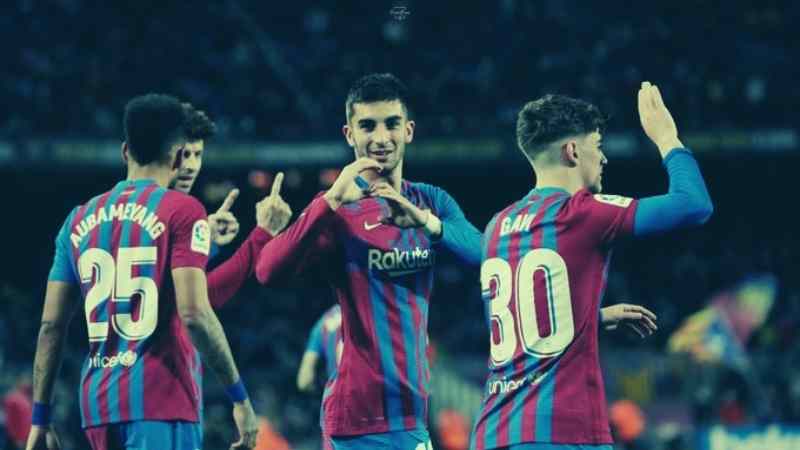 The second half
The second half vs Osasuna was more of the same for Barcelona. But with a more calm tone and less urgency in comparison to the first half.
The focus was more on possession and avoiding boneheaded mistakes. But that didn't mean the goal scoring opportunities would cease function.
Aubameyang had a chance to score his second of the game. But his volley attempt flew wide of the post. It looked like Gerard Pique would help Aubameyang make up for his earlier miss. But his apparent goal was ruled out for offside.
Later in the second half though, did Barca finally put away their fourth goal of the match.
Substitute Riqui Puig received a nice ball from Dembele after a Barca corner kick. Puig then fired a shot towards Herrea's goal, but it was saved. However, the rebound from Herrera leaked back into the penalty area, ands that's when Puig went to work.
He quickly collected the loose ball, then put on a slick move to dribble past Herrera and find an open net. Puig then made another move, and eventually fired a shot past an Osasuna defender's outstretched leg.
4-0 Barca.
It was good to see Puig receive some minutes, and also capitalize by getting involved with a goal. He won't receive an overwhelming amount of playing time moving forward. But it's comforting to see him respond after being called upon in an unexpected spot, while also playing a select few minutes.
The final word
After last Thursday's disappointing result against Galatasaray, the mood around the club soured. They put themselves in a position where they could realistically lose two crucial fixtures by the end of next week. A development this club wholeheartedly tried to avoid.
But after their win against Osasuna, Barca can say they have some confidence under their belt.
They got back to what made them so successful in previous matches, and it showed on the pitch.
Ahead of Thursday's match against Galatasaray, Xavi has some decisions to make.
Will he roll with the same front three that produced the majority of Barca's goals against Osasuna? One would expect Xavi to do so, since the combination of Torres, Aubameyang, and Dembele's strengths play combine well with each other.
Another question is who will start in the midfield?
Sergio Busquets is a lock, as well as Pedri. But who will he start as the third midfielder to accompany Pedri in the attack?
It'll likely be Frenkie De Jong, but with Gavi's suspension over, it's possible you see him receive some playing time as well.
It's a fluid situation for a crucial match, so stay connected.
Next match
Barca's next match is Thursday against Galatasaray in the Europa League round of 16.
See you all then!