Barca returned to Europa League action today, with Turkish side Galatasaray visiting the Camp Nou.
The Catalan giants are coming off a reassuring victory away against Elche. The win wasn't comparable to Barca's last few matches of late, ones where multiple goals scored by Xavi's side felt like the norm.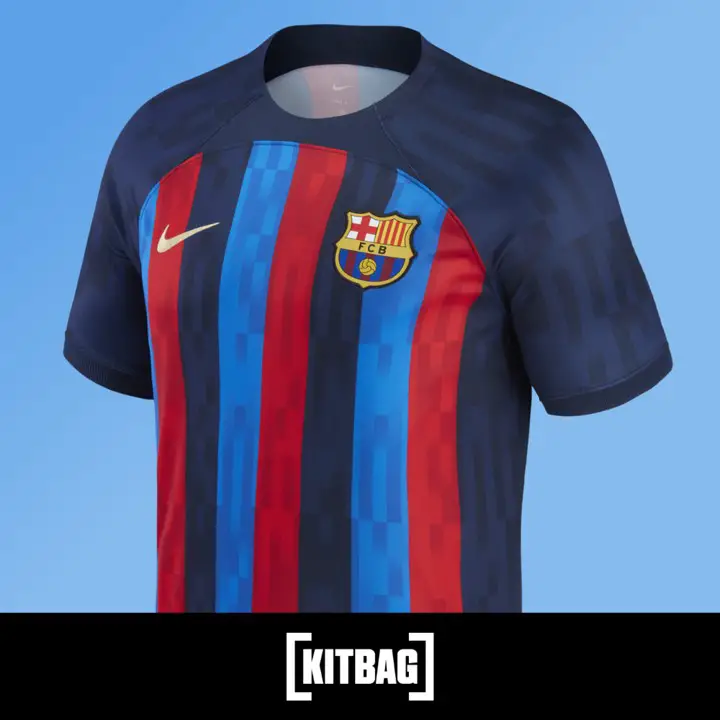 However it was a win that continued their winning streak, while also tempering the recent expectations that some had placed upon the club's shoulders.
Today's match against Galatasary was a good example as to why those expectations needed to be lowered. Not because the club lacks the talent necessary to compete.
But because this rebuilding process is still a project in the making. Short terms results have been rolling in and that's a good thing. However, this club is still undergoing the makeover it desperately needs.
Part of that makeover includes bumps in the road, like the one we witnessed today at the Camp Nou.
A nil-nil draw was the result in Barcelona, with Xavi's semi oiled machine failing to put on an encouraging display.
The attack couldn't convert on the limited chances they had. The midfield looked out of sync and never seemed to recover. It was simply a discombobulated mess for the Catalan side today.
This match was a pain to watch, and also a pain to comprehend. So the only logical thing to do is to recap all the action, and look ahead to Barca's next match.
First half
The first half was littered with stagnant play from Barca.
Possession was aplenty. But subtle mistakes and a lack of end product made the overwhelming possession battle feel somewhat meaningless.
Chances hard to come by
There were many instances when Adama Traore received isolated dribbling chances on the right flank. It's a plan that's bore fruitful results in the past. But only when the end product from Traore has delivered as well.
There were times when the end product led to good things in the first half. But for the most part, it simply wasn't there to present a threat to Galatasary.
The other factor that killed Barca's advance in the first half, was their attack as a whole. Memphis Depay, Ferran Torres, and Traore all got the start up front.
Traore had himself a good match. But Depay and Torres didn't provide nearly enough for Barca in the attack. Depay's hold up style and lack of movement helped keep Barca's fluidity in the attack at minimal levels.
But the blame wasn't his all alone, as Torres' role as a back to the goal central forward killed any chance he had at making an impact.
Torres starting as a central forward hasn't been uncommon. In fact, Xavi has relied on Torres to excel in that role many times since his re-arrival in Spain. But the back to the goal style limits his overall skill set as an offensive minded player.
He's a player that likes to use his pace and slick dribbling to cause problems for defenses. He's also a sneaky passer that uses his movement to help aid his idea of connecting passes, which then lead to chances.
When you have Torres playing like a physical, big bodied central attacker, he can't use the talents he can exploit normally as a winger.
Torres excelled as false nine at Manchester City. But it was probably due more to Pep Guardiola's strict tactical set up and the talent around him. Barcelona — at this current moment in time — doesn't have the talent to stand up to City's.
So while depending on Torres' versatility centrally is fine at the moment, you're simply not going to get much out of him as a central forward right now due to a number of circumstances working against him at the moment.
Aside from Torres' lack of involvement, there wasn't much else to take away from Barca's first half.
They were rock solid defensively, but their attack was stifled by self inflicted mistakes and Galatasary goalkeeper — and Barca loanee — Inaki Pena.
Pena stopped two chances from Depay that could've resulted in goals. The first being a free kick in a dangerous area. Pena stretched his right arm out and pushed Depay's curling effort away from goal. The second was a less dangerous chance, but one that Pena decided to save anyways.
Depay shot a curling effort from just outside the box from a difficult angle. Pena stretched his left arm out, punched the shot away, and calmed the seas just before halftime.
A truly glittering display from the Barca loanee.
The second half though, featured a much better Barca side.
A side that could've — and maybe should've — scored the all important goal.
Second half
The second half saw Barca finally begin to take some control of the match.
Nico Gonzalez was subbed off for Sergio Busquets as soon as halftime concluded. Ousmane Dembele and Gerard Pique also entered the match after the halftime break as well.
The result of these subs? A legitimate attack that produced some high danger chances in the second frame.
The chances start coming
One of those chances came from none other than Busquets. The veteran usually doesn't receive many chances to score. But he received one early in the second half, when his looping header was tipped over the bar by Pena.
The chances didn't stop there though.
Jordi Alba was the next to give Pena a scare. As his right footed shot blazed just past the post. Alba was in the middle of action for Barca's next chance as well.
The left back's cross was knocked away by Pena. But the cross eventually fell to Frenkie De Jong's feet, which then blasted a rather lifeless effort at Pena.
Some time later, De Jong found himself with the best opportunity of Barca's night. The new sub Pierre Emerick-Aubameyang launched a bicycle pass to De Jong. The Dutchman then found the hot pass at his feet. But the ball had too much pace on it, which led to De Jong's instinct driven shot bouncing off the inside of the post.
It was a clear cut chance that wasn't able to be converted. Which then accelerated Barca's long strut towards a disappointing result at home.
The only notable action after De Jong's strike off the post came from the Turkish side.
Bafetimbi Gomis received a nice ball to go through on goal. He fended off Pique and eventually blasted a shot past Marc-Andre Ter Stegen.
Luckily for Barca, was the goal was disallowed due to offside. But the action still stood as a scare for Barca in the final minutes, as they desperately tried to find the game winning goal.
Final word
The one thing Barca had to do was not allow Galatasaray to take any confidence back home to Turkey.
Why?
The Turkish side's home atmosphere is one of the best in all of football. Take that, combine it with the unpredictability you see in European competitions, and you could be looking at a worrisome tie next week in Turkey.
We'll have to see how the squad shakes out for that match. Since Barca takes on Real Madrid in El Clasico the following weekend in Madrid.
But whoever Xavi decides to send out there, the urgency and attention to detail has to be there. Because if it isn't, then Barca could find themselves suddenly knocked out of the Europa League.
Next match
The club's next match is this Sunday against Osasuna.
See you all then!