It's Deadline Day and there is excitement in the air as always. What will Barcelona do in the last day of the winter transfer window? We'll soon find out. We will update this post all day long, as rumors will be out there during the whole day. Moreover, in 17:00 we'll start our traditional live stream of the last hours of the transfer market. Subscribe to our YouTube channel so you won't miss it.
---
The transfer window is officially closed. This is the most active January transfer window ever, with Dani Alves, Ferran Torres, Adama Traore arriving. Moreover, Aubameyang will sign soon, as his signing is on a free transfer and it's not restricted to the transfer window. Furthermore, Coutinho, Demir, Aguero, Inaki Pena and Collado left the club, either permanently or on loan. But Dembele is still here, for the last 6 months of his contract.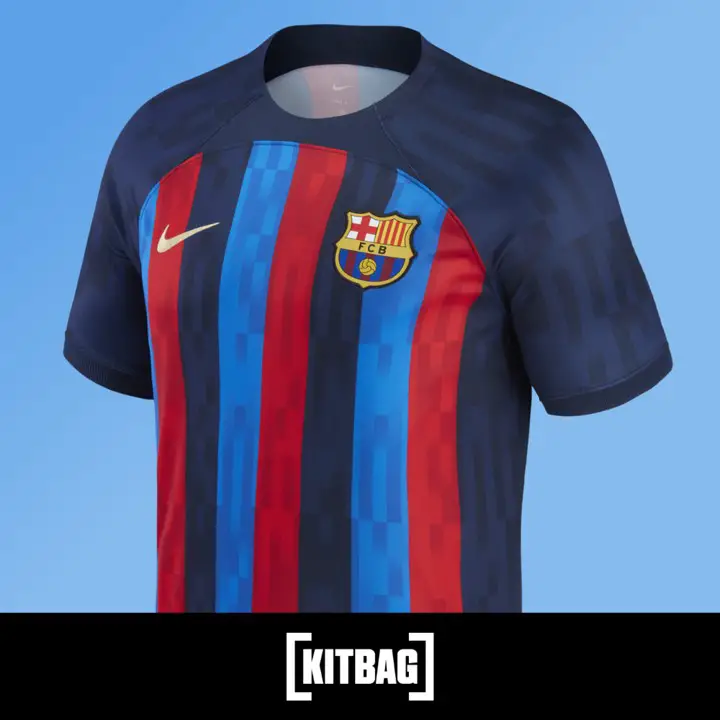 23:00 – Last hour of the Transfer Window
Sport say that regarding Aubameyang: No official announcement until Arsenal announce termination of his contract. However, he will arrive on a free transfer, so no need to register him during the transfer window.
OFFICIAL: Barcelona B sign Granada RB Alpha Dionkou (20) on loan until the end of the season with an option to buy.
Multiple sources: Ousmane Dembélé stays at Barcelona. PSG and Chelsea were options, but it was difficult to do a deal in January. Spurs called today, but Dembélé never considered it as an option.
21:00 – Auba to sign, Dembele on the way out
Finally, things are heating up!
@charles_watts says: Aubameyang will join Barcelona on a free transfer if this goes through, not a loan. gerardromero are adding that the transfer of Aubameyang is very close to being official.
@gerardromero adds: Dembélé is on the exit ramp. If he leaves, there may be more arrivals.
19:00 – Last push on Dembele and Aubameyang
@MCTorresA [marca] reports: Chelsea have contacted Barcelona and Moussa Sissoko for Dembélé and talks are underway. But all parties see it difficult to reach an agreement as there is very little time left. They will still try.
@JosepSoldado reports: Barcelona with Mateu Alemany at the helm are looking for formulas to carry out the signing of Aubameyang. The player is pressing Arsenal to let him leave.
Barcelona are working in full swing. Everything is possible until midnight.
17:00 – Still NO Agreement for Aubameyang
@David_Ornstein reports: Barcelona-Arsenal talks for Pierre-Emerick Aubameyang loan have broken down over salary. However, @gerardromero [Jijantes] says: Sources from the Barcelona Hospital assure that Aubameyang's medical check-up is still scheduled.
According to @gbsans [md], Chelsea are pushing to sign Ousmane Dembélé. They are maintaining contacts with Barcelona as well as the player's agent.
@tjuanmarti: Atletico Madrid is not trying to sign Clément Lenglet on loan Today.
@MikeVerweij confirms: Barcelona target Nicolás Tagliafico will stay at Ajax until the end of the season.
16:00 – Auba still waiting, PSG with one last push for Dembele?
8 hours to go in the winter transfer window. In 1 hour we'll go live on our YouTube Channel. In the meantime, let's wrap up everything that we know so far:
OFFICIAL: Adama Traoré has been registered. Adama Traoré is expected to make his debut for Barcelona against Atlético Madrid this Sunday.
@gerardromero [jijantes] reports : Ousmane Dembélé just returned to Barcelona from Paris. @HelenaCondis [cope] reports: Paris Saint-Germain are offering Dina Ebimbe [young midfielder] and Abdou Diallo [left-back] in exchange for Ousmane Dembélé. No money. However, sources like @Luis_F_Rojo [marca] are more pessimistic. According to them, due to the little time left in the window, we need a miracle to make this happen.
13:00 Aubameyang is IN Barcelona
@gerardromero [jijantes] was the first to break the news: Pierre-Emerick Aubameyang just landed at the Barcelona airport.
@FabrizioRomano on Twitch: There is a full agreement between Barcelona and Aubameyang. Arsenal have also approved the loan move until June. Furthermore, Barça are working to sort out the salary issue and looking for exits. Then Auba's move can be completed.
@Benayadachraf adds that Pierre-Emerick Aubameyang has the entire day to close his transfer to Barcelona. He has made a great financial effort and is awaiting medical tests before completing the move.
According to @QueThiJugues, Xavi has called and spoken to him already.
12:00 – Dembélé' leaving looks unlikely. Inaki Pena to Galatasaray
Inaki Pena spoke for the first time since arriving to Turkey. It looks like his move on loan is a fact. Waiting for official announcement
Dembélé's move to PSG looks more and more unlikely. The ever reliable @FabrizioRomano says: Ousmane Dembélé's situation remains the same. No agreement between PSG and Barça. Mauro Icardi never had any plans to leave in January. Barcelona are still trying hard for Dembélé to find a new club but it looks complicated.
10:00 – Aubameyang is a real option
According to @ChrisWheatley_, Pierre-Emerick Aubameyang to Barcelona on loan from Arsenal is expected to happen today.
Meanwhile, Clément Lenglet and Sergiño Dest, who were put on the market by Barça, have made it clear that they have no intentions of leaving the club in January. However, the situation could change in the summer.
@RogerTorello[md] says that jn case Dembélé goes to PSG, Juan Bernat has high chances of coming to Barça. Di Maria is ruled out after the arrival of Adama. Icardi is not an option.
It will be necessary to see if any English club makes an offer for Dembélé in the coming hours
---
So far, in the January Transfer Window, Barcelona already signed 3 players. That equals the club's most active January transfer window ever.
The first one was club legend's Dani Alves, who arrived to help the team. He's 38 years old, but he can still help a lot.
The second player to arrive was Ferran Torres, a strategic signing of a player with a bright future ahead. However, he's also a player who can contribute right away, and we saw it with him grabbing a goal and an assist in his first 3 matches.
The third player to arrive is Adama Traore, La Masia graduate who is back to the club. The winger arrives from Wolves on loan until the end of the season.
Expect a lot of rumors during this day. Will Dembele leave the club? Inaki Pena heading to Turkey? Who will Barcelona sign? Will we get a striker? Left back? It's all coming up in the next hours. Stay Tuned!