After what feels like an absolute age, Barça are finally back in action tonight,  as we face Athletic Bilbao away at San Mamés in the Copa Del Rey. We're  going to be looking to follow up from what was a very encouraging  performance last week against Real Madrid. Despite narrowly losing the  game 3-2, this team gave us something for us fans to be proud of. We played with intensity and showed a lot of character to come back twice in  the game. Of course, we need to now follow up that performance with a  positive result later tonight. Make sure we take our chances and leave  absolutely everything out on the pitch. It's going to be a very tough game, in  an even more difficult stadium, but with some of our star players coming  back. And with Xavi slowly getting a fully fit squad together, there are reasons to be optimistic tonight!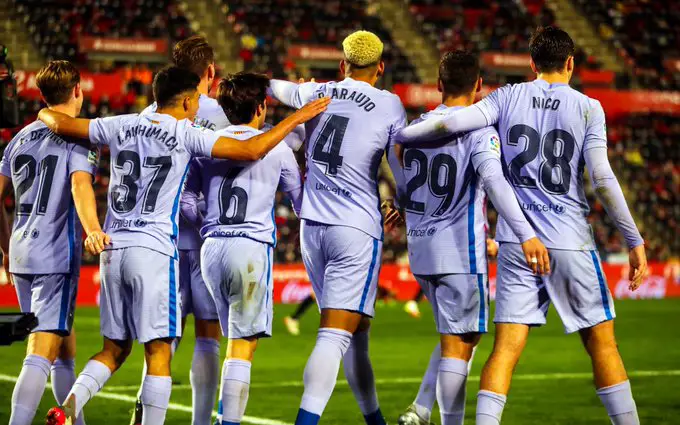 Lessons to take from our last Copa Del Rey game
When we take a look back to our last game in the Spanish competition, there  are many things from that game which we will be looking to improve on. Not  only in terms of overall play, but personnel aswell. Against Linares, we could  
afford to field a slightly weaker team than we would usually pick. We also  were in the middle of an injury crisis and were without the registration of our  new signing Ferran Torres. So one thing we can be sure about is that the  lineup tonight will look very different from our last Copa Del Rey game. We  also have to start the game off on a better note, and by that I mean, not  underestimating our opponents. The second we do that, we concede and we really can't afford to concede first against Bilbao. Me personally, I wouldn't  be thinking about trying to rest a lot of big name players for tonight's game.  Instead, we need to look at fielding our strongest possible eleven. The team  hasn't played a match for 8 days, so every single one of them should be fully  refreshed, which is why there are no excuses for the strength of our lineup. 
A quick look at Bilbao
All of us are aware how dangerous Athletic Bilbao can be, especially at the San Mamés. The atmosphere is always very hostile. We're also not  unfamiliar with facing Athletic club in the Copa Del Rey, after facing them in  last years final. We also faced them in the 2021 Spanish super cup and of  course twice in the league too. It's a team that we always seem to come up  against. It has to be said that playing Bilbao isn't the most enjoyable thing to  watch. They play a very tedious style of football and are experts in the dark  arts. Falling over after every touch and wasting as much time as possible.  Which is why it's vital that we score first!  
Regardless of current form or recent results, games against Bilbao are never  easy. They always seem to turn into prime Bayern Munich when they face  us, especially on an individual basis. Their talisman Iñaki Williams always  causes us problems. He turns into an absolute monster against us, every  single time we face him. His electric pace and unpredictability is something  we have to keep an eye on. Our defence is going to have to be rock solid  if we stand any chance of getting a clean sheet.
My predicted lineup
Like I've mentioned previously, the lineup for tonight's game should be our  strongest possible. We of course, don't want to rush players back too quick  like Ansu or Pedri, but at the same time we can't set up weakly. Neto was  awful against Linares, he wants to leave too, so there's no reason why we  should be playing him. Which is why Ter Stegen should start in goal. Our  strongest defensive duo right now is Pique and Araujo and I expect them to  start. Jordi Alba is a guarantee on the left, as-well as Dani Alves on the right. 
Although it would be nice to see Dest feature , even if it is coming from the  bench. In midfield, we are stacked with talent and quality. I'd absolutely love  to see a midfield trio of Pedri, Frenkie and Gavi. But I just feel that Busquets  will start infront of one of those three. In attack, we will be without Memphis  due to injury concerns. And we'll also be without out top scorer so far in  2022, Luuk De Jong, due to suspension. Dembele's contract situation is also making him a doubt for the game, whereas Ansu and Ferran both look fit and  ready to feature. 
Prediction.
Ter stegen  
Dani Alves- Araujo- Pique- Alba 
Gavi- Busquets- Pedri 
Abde- Ferran- Ansu