Match day 2 of La Liga sees us face up against Athletic Bilbao at San Mammes. An always tricky team  in a very tricky stadium. Our first away game of the season is a tough one. Especially when you  consider that fans are returning to stadiums, which is obviously fantastic. But can make our away trips even tougher. Regardless of how early on in the season it is, or what players are available, this  is going to be a very tough battle. In this brief article, we will be looking a little closer at our  opponents. How they have started the season and how their pre season went. Aswell as of course  which players we should be looking out for. Lastly looking at our most recent results against the  team from the Basque region.
How have they started the season? 
In terms of Athletic's pre season, it ended up going pretty well. Picking up some decent results  against Liverpool and Borussia Dortmund. Their most recent friendly game came against Liverpool,  where they finished the game with a 1-1 draw. Everything looked quite encouraging for the start of  the league season. However, their first game was very disappointing for their standards. Drawing 0-0  with Elche. A team that was fighting for survival on the last game of the season last campaign.  Much like a lot of games for Barça, Recent form goes out the window when these two teams meet.  Anything and any result can happen, it just purely depends on the day. So we definitely can not take  Bilbao lightly at all. We have to expect their best version, because against us, they usually play like  that.
Players to Watch: 
Like mentioned in the previous paragraph, no matter what form a team or player is in. Against Barça,  they always turn up. One of the most obvious examples of this is the rapid Spanish forward, Iñaki  Williams. Much like Aritz Aduriz was to us in recent years, Williams always seems to find the back of  the net whenever he plays us. He could go a long time without scoring, but when it's against Barça,  he'll go and grab a hat trick! It goes like that all the time. We have to ensure that our defence is the  strongest possible, because if we give Williams just a sniff of goal. He'll take the chance.  Another player to keep an eye on is Iker Munain.
The talisman of Athletic Bilbao is always a lethal  opponent for Barça. And although he doesn't play as often as he used to, much like Williams. He'll  always pop up with a goal or assist against us, making him just as dangerous as other years. Head  coach Marcelino has made Bilbao into a very tough team to play against. The game overall isn't  always pretty , but we just have to ensure we get a positive result. The playing style combined with  their important players, makes this a very tricky affair.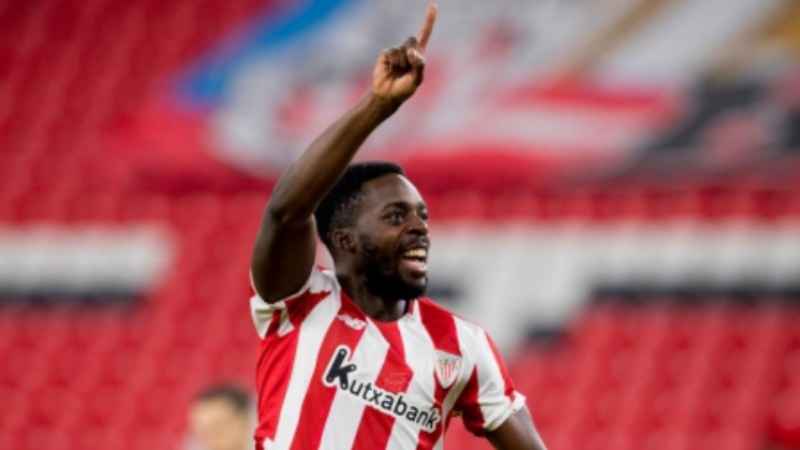 Recent Results: 
Last season, we faced Athletic Bilbao 4 times throughout the whole campaign. And as a Barça fan, it  did get quite tedious after a while constantly watching the same 22 players. Our first meeting was at  San Mammes, where Barça put on an extremely impressive display. Goals from Leo Messi and Pedri helped guide the team to a 3-2 victory. This was followed up by the Spanish Supercup final. Where, despite leading 2-1 against them in regulation time, Bilbao went on to win the cup in extra time. A  few weeks later we faced them again in La Liga at the Camp Nou. Desperately looking for revenge after that disappointing loss in the super cup. A sublime free kick from Messi and a late winner from  Griezmann helped us finish the game with a 2-1 victory. A very important win at that time in the  league season.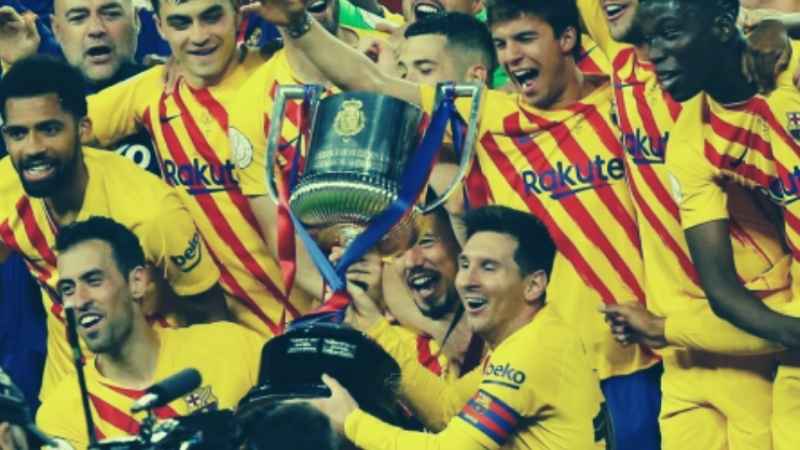 Finally, possibly one of, not only the best performances of the season. But also one of the most  enjoyable games to watch from Koeman's Barça. We faced Bilbao for the final time in the 2021 Copa  Del Rey final. Thanks to a Lionel Messi and Frenkie De Jong masterclass, we were able to lift the trophy after a 4-0 victory against Bilbao. The team was an absolute joy to watch on that night, and  the title was a very important turning point for the squad. Evidently, it was also Lionel Messi's last trophy won for Barcelona. And his first Copa Del Rey victory as captain. 
Like I've mentioned before, Barça VS Athletic Bilbao is always an unpredictable encounter. We are  gonna have to be at the top of our game to beat them, especially at San Mammes. A positive result would be a huge boost for all of the squad and all of the Culers. 
Let's wait and see how the night plays out. Visca Barça !