Ahead of the new season, Ronald Koeman spoke to Barca TV+ about the players, training, new signings, and much more. Here are the highlights of the same.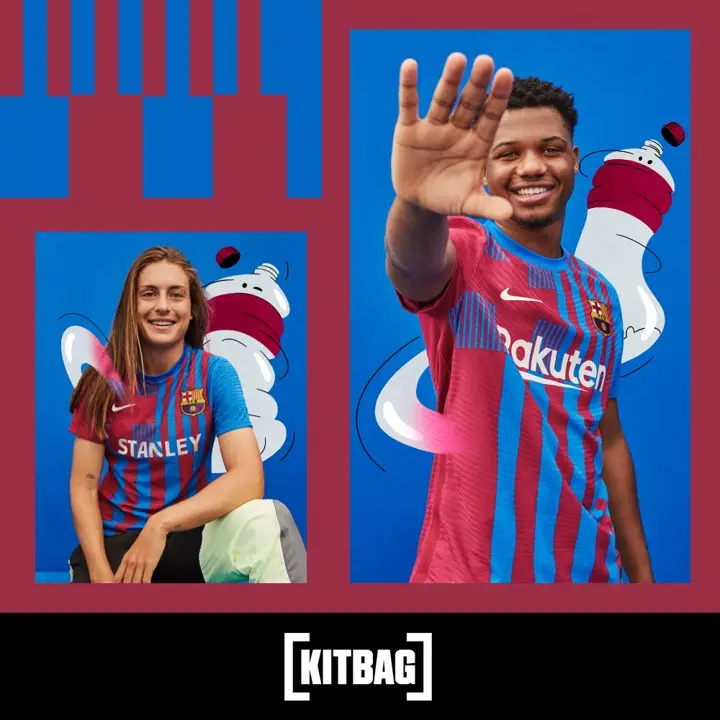 THE RETURN TO TRAINING  
"I was able to switch off as we have had plenty of holiday time. We have had time with our families and we have come back ready to go in training. Even though you are on holiday, you are always following your players in the European Championships or the Copa América. It was a successful one with Spain playing really well and Messi winning with Argentina, which was nice after so many attempts".
FIRST TRAINING SESSIONS
"In general we have started well. It is not the squad that we are going to have for various reasons but we have a lot of young players and it is important to see their quality and their potential. The first few weeks are always about fitness but we are also doing some ball work. We are starting quietly with one session a day and we are almost in the second week with two friendlies." 
SUPPORT OF THE CLUB  
"It's important to have the support of the President and the Club. Results on the pitch mark the way for the Club. The President is very involved and that is important. We are a big club with a winning mentality, and the demands are always high."
A NEW SEASON
"I expect a lot of this season, better than the last one and a lot depends on the players we will have. The Club is working on a lot of things but always with important goals in mind."  
"We are a club who try to play good, attractive football but we have the responsibility to win things and with the help of the fans we are going to achieve that."
NEW SIGNINGS  
"We have made some signings up to now, we have brought in players like Depay, Agüero and Eric who have come on free transfers and they are all excited about being here."  
FAVORITES OF THE LEAGUE
"It is always a three way battle between Barça, Real Madrid and Atlético Madrid but we can't forget teams like Sevilla who were up there until the end."  
FANS AT THE CAMP NOU
"I am excited about having the stadium full again, above all for the players. For me, personally it's a dream to be at this great club and enjoy a full Camp Nou."
THE TACTICAL SYSTEM of Koeman?  
"In preseason with are looking for the best system for the team; a system depends on the players you have and their qualities. We know how to play with a 4-3-3 but we also saw last season that three centre backs can work for us. These days, it is important for the team to know how to change system."  
YOUNGSTERS AND LA MASIA  
"We are always ready for young players to come in, they are the future of the Club. There are young players like Balde, Nico and Gavi and the new signing Demir who could all be great players. You have to give them time to get used to the pace of the first team. We will see in the future which ones we will use."  
EXPERIENCE  
"We need to have experienced players because you have to look for balance in your squad. The veteran players showed last season that they have an important place in the team."
INDIVIDUALS  
LEO MESSI  
"He is vitally important. For what he brings to the team, he's the captain and an example. His goalscoring has been brilliant despite a difficult start. He has shown time and again he is the best in the world. I know how much he wanted to win the Copa América and he has done it at last. Messi is the prime candidate for the Balon d'Or after a great season and for me he is the favourite."  
AGÜERO  
"He is an important signing as we have to improve in front of goal. 'Kun' is an experienced player and very dangerous in the box. He has to be right physically and we want him to be at his best for us."  
MEMPHIS DEPAY  
"It's important that I know him well; Memphis knows how I work and he is a player with a lot of character – he is strong, quick, he brings us a lot. He can play anywhere up front and he is coming into the prime of his career. He improved a lot at Lyon and he gained experience as captain."
ERIC GARCIA  
"He had a good Euro 2020. Eric is a home grown player and despite his youth, he is experienced. He plays in a position in which I have a lot of experience so I can focus on his performance even more. He is good on the ball so we can improve in that area and he has a great future ahead of him."  
EMERSON  
Koeman: "When you are called up for Brazil, with so many great players, that speaks for itself. We had a look at his season with Betis and he will bring a physical quality to our game and given we like our full backs to attack, he will bring us a lot in that sense as well."  
PEDRI
Koeman: "He had a great Euro2020. At just 18 after the season he has had, playing with great maturity, it is really amazing. He is still improving and he is a great kid and he lives for football. It is a shame for us that he is going to the Olympics but he knows we expect a lot of him and we have confidence in him and he knows that he has a coach who is not afraid of giving young players a chance."  
DE JONG  
Koeman: "Frenkie has to keep going as he is. After his first season he has taken a big step forward and he has more responsibility in the team. He has improved going forward and we will keep working for him to get even better."