Arriving to Barcelona at the age of 27, Memphis Depay is Barcelona's latest signing. With Emerson Royal and Eric Garcia, he is a cheap transfer, to not mention, for free. Signal of Barcelona's bankruptcy and a lack of available funds, or perhaps a joker that could return both sportively and financially on a contract of only two years? His last season, is more impressive than most could dream of: Twenty-two goals and twelve assists in forty games. Having failed to impress at Manchester United, a majority of his career has been spent under the dwelling sun of Lyon, coincidentally his nickname as well. Is 'The Lion' the transfer most fans make him out to be, or could he be a different profile?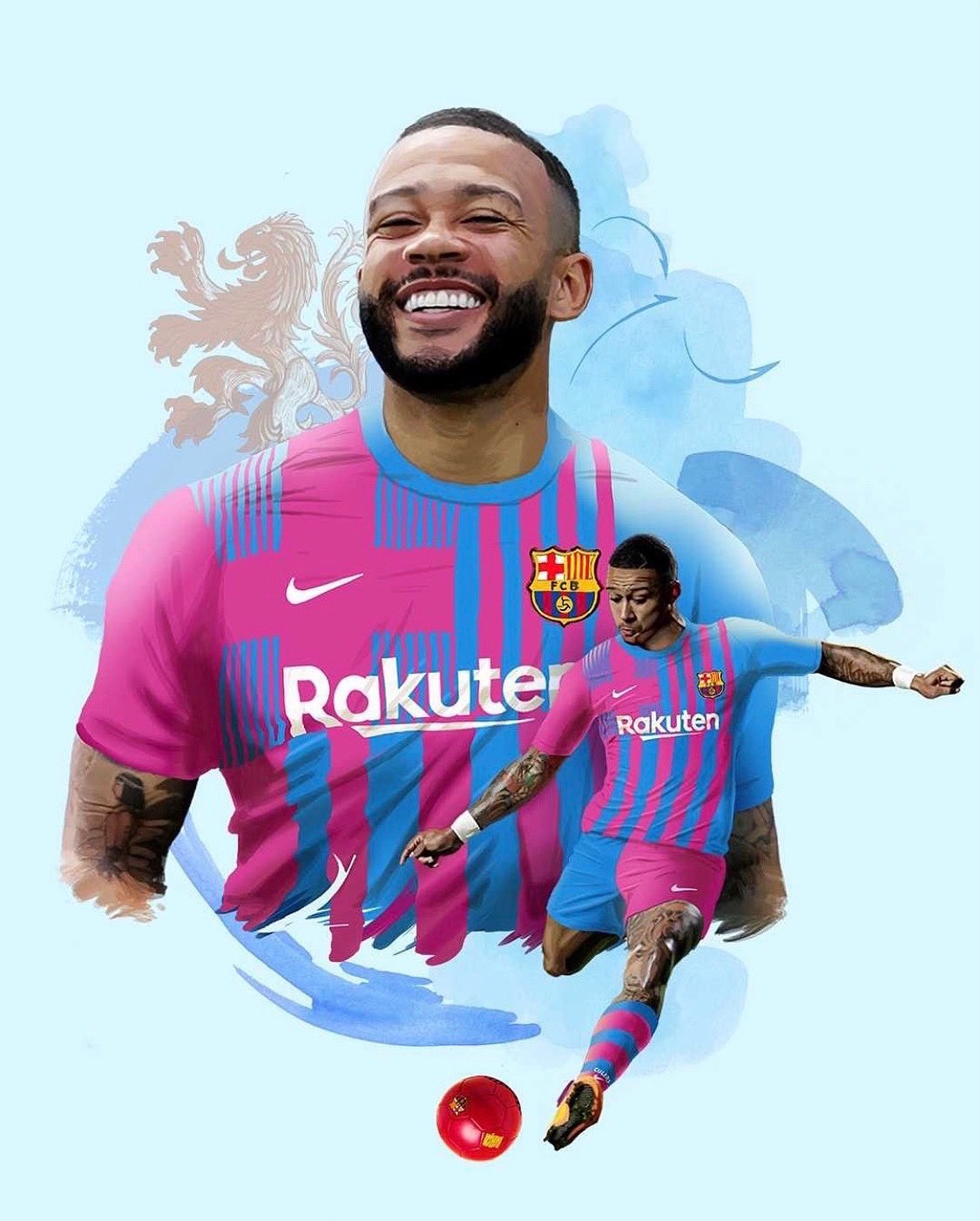 Filling in the left-wing, Memphis Depay is a combination of profiles. Some describe him as a #10, other as a left-winger: Some even describe him as a false nine! Whatever the classical systematic assignation he is given, it is one that is inaccurate. Memphis, for Lyon, has usually started from the left-wing, on paper. Enjoying a certain range of freedom, the Dutch international often likes to drift from the left-wing to more central areas. In other words, he could start from the left-wing, no matter the team he plays for, and yet his gameplay will remain similar, the patterns repeating themselves. As an example, we will show his last game against North Macedonia in the Euros with the Netherlands.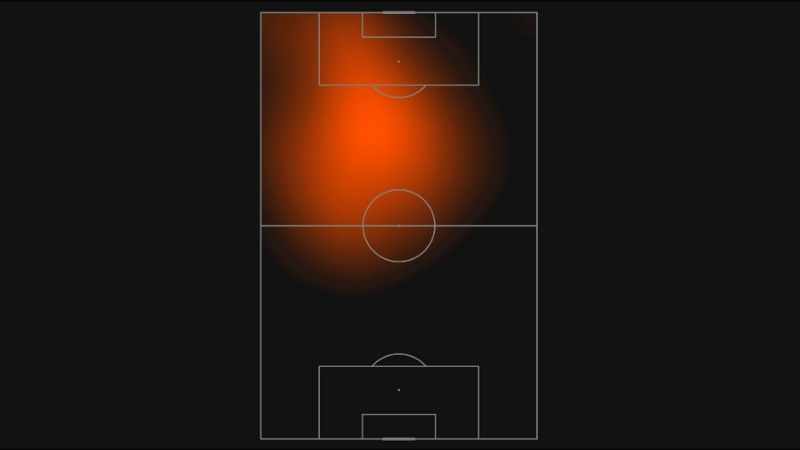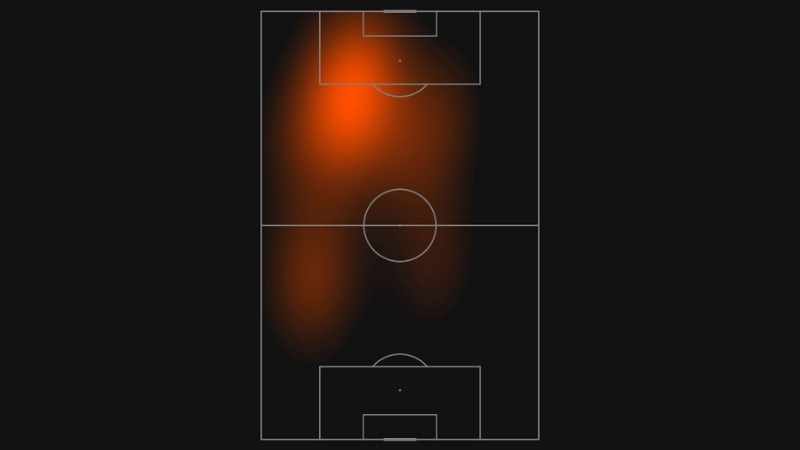 Key Player on his national team
Vital component of De Boer's Oranje, Memphis Depay enjoy the left-wing. To cut in is Depay's trademark, notably often from the left-wing. The key element to consider is that he plays on paper as the left-forward in De Boer's favoured 3-5-2. He can allow to do so, for various reasons. They resume to the role of Wijnaldum and Weghorst, who both will occupy defenders in the box. Weghorst will notably fixate them in the range of his movements in the box, taking markers away from Depay. More importantly, Wijnaldum's constant run in the box translates into vacated space for either one of Depay or Wijnaldum, even more so when considering Depay's preference to shoot the final pass in the final third. As amazing as that is for the Netherlands, Memphis is likely to see a different environment at Barcelona.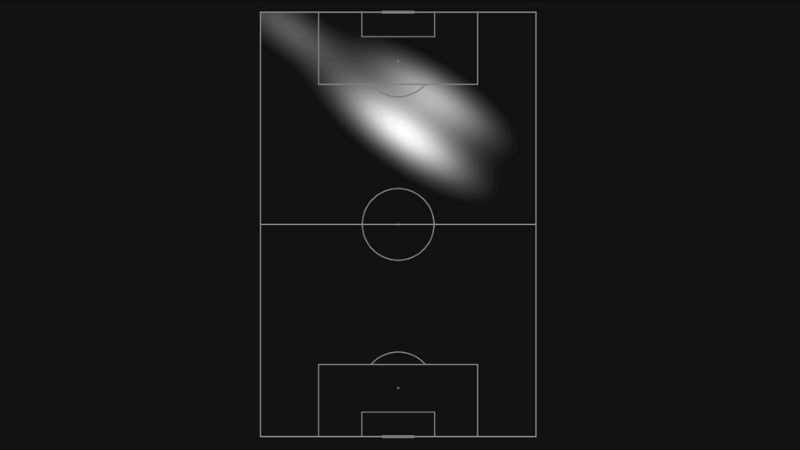 Not only in Barcelona, but Lyon's system is also very different. In an epic 3-2 win against Monaco, Depay proved to be effective, scoring one while assisting as well in that game. From his take-ons, it can be said that the twenty-seven year forward is not limited to the left-wing. Mobile, he will dribble anywhere required, often unafraid of dispossessions against all the odds of modern conservative football. It must be reminded that Depay is at the heart of Lyon' system: His movements are free, it is on the ball he thrives the most. A description many would hand to Lionel Messi at Barcelona, too. Yet, he can not be assigned a simple #10 like Coutinho, Messi or Griezmann. The Oranje will try what he tries anywhere on the pitch, provided he will receive the ball. Where, that does not matter.
Can Memphis succeed in Barcelona?
At Barcelona, however, Depay will have to adapt. He will not enjoy unconditional freedom, teammates will not always fill in vacated spaces he has left open. The level of opponents will have changed too, where football culture in Spain and in France differs by vast margins. More importantly, a football magnet of the name Lionel Messi enjoys the freedom he enjoyed once at Lyon. Several adaptations will need to happen, notably in his tactical disciplines. In the realms of the 3-5-2 imposed by Ronald Koeman, Depay would replace in the constellations of the Catalan formation none other than Antoine Griezmann. A shift in roles that has its bonuses, but also its losses.
Unlike Antoine, Depay enjoys autonomy more. In a team that has often lacks a proper risk-taker other than Lionel Messi as Dembélé has been benched and injured regularly, Memphis Depay could bring some fresh air by taking this responsibility himself. Antoine, unfortunately, is not a dribbler. His defensive contributions are noteworthy, notably where Koeman expects defensive contributions from his players. As a forward, it is just as important as a defender, as the year of Suarez/Messi had shown the problems associated with two non-defensively active players. Unlike Griezmann, Depay is far from a relentless presser, usually much inactive in his pressing quantity and activities.
How can the team benefit from him?
There are several constellations that could be key to Depay's adaptation at the club. Notably his acceptance to receive less the ball, and if possible, remain a wide outlet. Something he has not done with the Oranje not at Lyon. Though it remain a valid critic, fans need to remember his role did not ask it from him in either teams: At the centre of the teams as an elite creator – notably at the top of Europe with 13.9 xA last season – at no point did he need to stay out wide like Pedro had earlier done at Barcelona. Nor was he asked to remain fixed, always mobile and keen to receive the ball in any area. Nonetheless, Depay's acceptance and adaptability to a new role is bound to take time, begging for the fan's patience.
Should Koeman continue his 3-5-2 system, Depay will enjoy a zone of action almost limited. But there comes a problem with the lack of pressing numbers – notably because he would most likely be accompanied with Lionel Messi, who isn't exactly the relentless presser. How Koeman will be able to compensate those two defensively is a question – which he could solve with the return to a more classical 4-3-3.
Best Formation for Memphis Depay?
A 4-3-3 would also continue the needed for constant compensation from the left-back, or perhaps the left-offensive midfielder. A reminder, at Lyon, his movements were always compensates by teammates occupying spaces he had vacated. How that would exactly pan out in the Catalan constellation is another question. Notably with Alba possibly overlapping or perhaps even Pedri choosing to come out wide to let Depay carry the ball and take on defenders – perhaps leading to a disruption of the block. What seems complicated could be solved, yet would take more than a few weeks to figure what's the exact best motives to build around Lionel Messi and Depay, notably what that would mean for Agüero and Antoine Griezmann, or even Ousmane Dembélé.
Financially, Depay is a perfect operation. Without any financial risk, Memphis Depay leave just at the end of his prime years, and therefore register a positive balance in Barcelona's accounts. Sportively speaking, it is possible to incorporate him despite the few questions that remain under the Dutchman. Up to Koeman to figure out how he wants to field Memphis, given that the Lion was his personal request, now granted by Joan Laporta.