Latest reports have claimed that Carles Aleña has chosen Getafe as his next destination. The loan deal could be finalised in the next few hours. Koeman doesn't have faith in him and has told the 23-year-old that it would be better for him to move out on loan in order to get more minutes. 
This is actually sad. Aleña's career has been full of disappointment. Luis Enrique was the first and only first team coach to have put some faith in the youngster, having handed him his debut when Carles was only 18. Yet Lucho left just half a year afterwards, and no one has ever trusted him ever since.
Ernesto Valverde didn't care about our youngsters in general, which led to Aleña finally losing all hope and moving to Real Betis on loan. The timing of that deal was horrible though, as Carles left immediately after Quique Setien was appointed. Obviously, it was all arranged in advance, and the new coach didn't even get to see him in training. He returned from a decent spell at los verdiblancos and showed some promising signs in preseason, but Koeman did the same thing to him as he did with Riqui. 
Good move for Catles Aleña?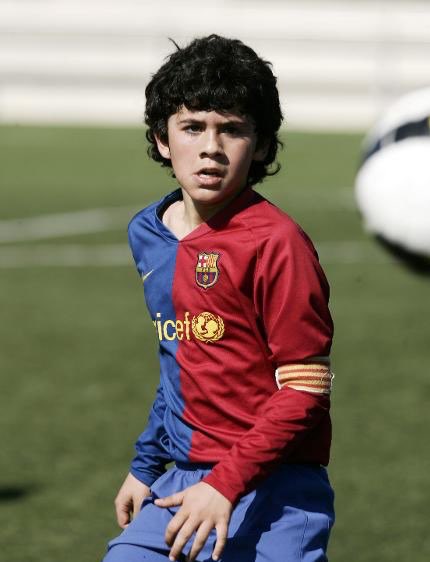 Now let us focus on his destination, Getafe. First of all, I will not have any faith in whatever Barça does till the next board arrives, so the deal is questionable already. His duties will be different. Getafe is not a team that keeps possession, and they always have to fight for any result.
It may look like a horrible destination for Carles, but it certainly has a lot to offer to him. No matter where he plays, right mid or centre, he will develop his decision-making and will learn how to make the most out of the team's possession. Space usage is also an important aspect of the game which he'll probably improve at, given los azulones love using the space in behind the defence.
Getafe looks like a great team for Carles, but I doubt he'll be able to get into a midfield that needs experienced and physically imposing warriors like Maksimovic or Arambarri. That said, I'm convinced that Carles Aleña is Barça level and should be a regular face in the starting lineup. He is here on merit, not because he's a homegrown youngster.