After a very successful start to the season, Ansu Fati has been dealt with a very unfortunate injury. Within the first-half against Spanish football club Betis, it was found that Ansu tore his meniscus on his left knee. With the option of undertaking surgery, FC Barcelona announced that he will be out for approximately 4 months, thereby saying goodbye to 2020. Thus, this has raised many questions as to who can replace him on that left-wing that he was so crucial in. In this article, we shall be exploring some of these options, as Koeman now has the task of filling the void that has been left by the young Spanish international.
Option 1: Ousmane Dembele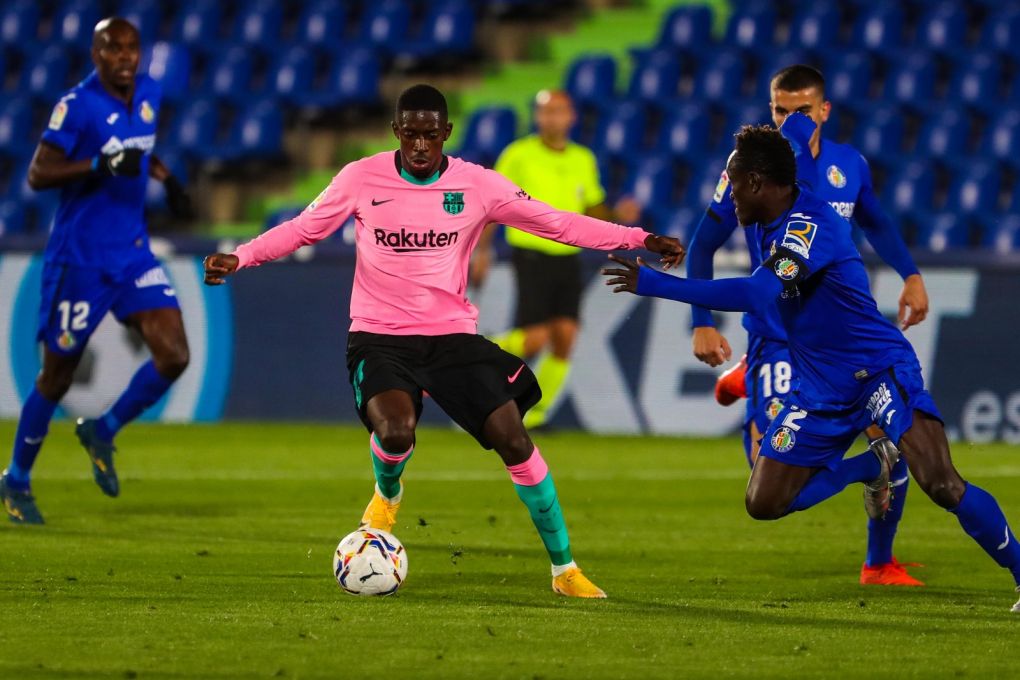 Dembele has been played on both the left and right wing over his tenure at this club. This Is the benefit of being 'ambipedal'- meaning that players have no problems with using either foot. Within the last couple of matches, the Frenchman has registered more caps on the left than he has on the right, seventeen to fourteen to be exact. This flexibility can therefore aid Koeman in his choices. He knows that Dembele is comfortable wherever he plays on the attack, and that can be used to his advantage.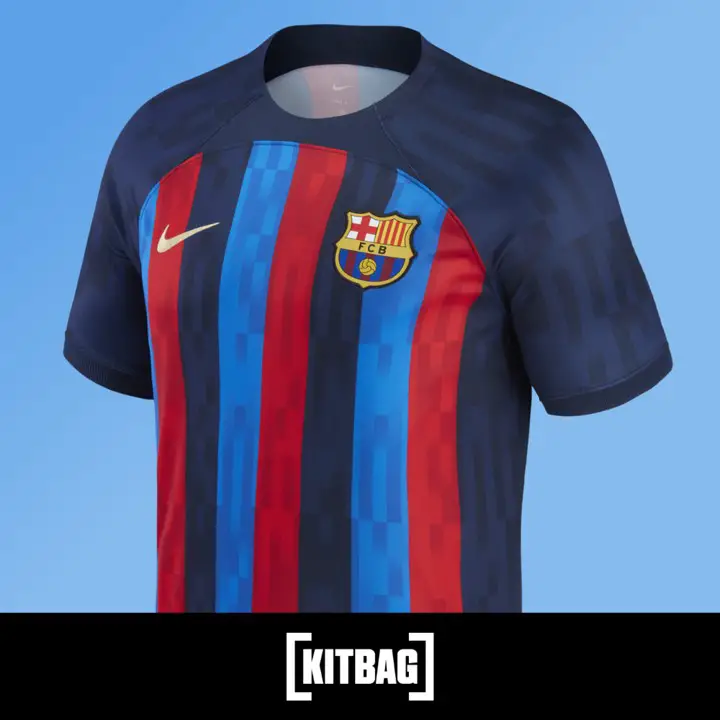 With this, Dembele is also a fast and technical player, which is much needed in attack. He uses his pace to his advantage, likes to cut in and showcase his use of skill. Moreover, he is clinical in finishing. These are the qualities needed for a successful player, and Dembele has shown this in recent matches. Therefore,  It will be seen if Koeman opts to use him on the left wing, where he has proved to be vital in some games.
Option 2: Phillipe Coutinho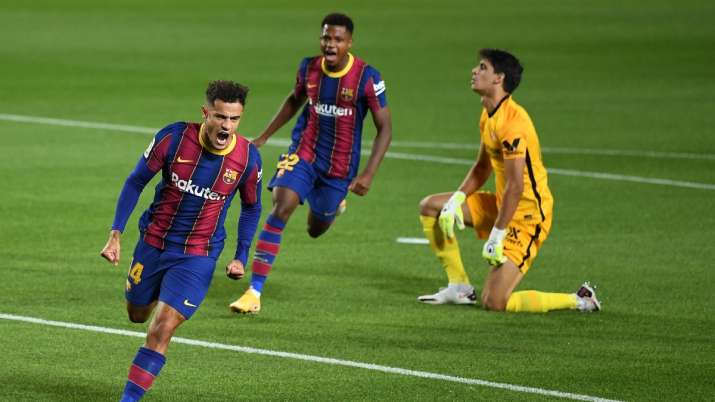 Phillipe Coutinho is currently out with an injury, but is expected to be back before Barcelona take on Atletico de Madrid. In this match, we could very well see Coutinho being used on that Left wing, which has not been the first time. Under Ernesto Valverde, Coutinho was used there in practically every match, alongside Suarez and Messi. The problem is, Coutinho is not a natural Left Winger, his preferred position is CAM. Under Valverde Coutinho thereby suffered a lot, and often underperformed.
This was solely the reason as to why Coutinho was loaned out to Bayern Munich. There he often played his preferred position. He likes to cut through the lines down the centre,  and drifts into the midfield most of the time. Therefore, Koeman has to be vigilant and avoid the same mistake that Valverde made. He needs to do that in order to bring out the best in the Brazilian Midfielder.
Option 3: Pedri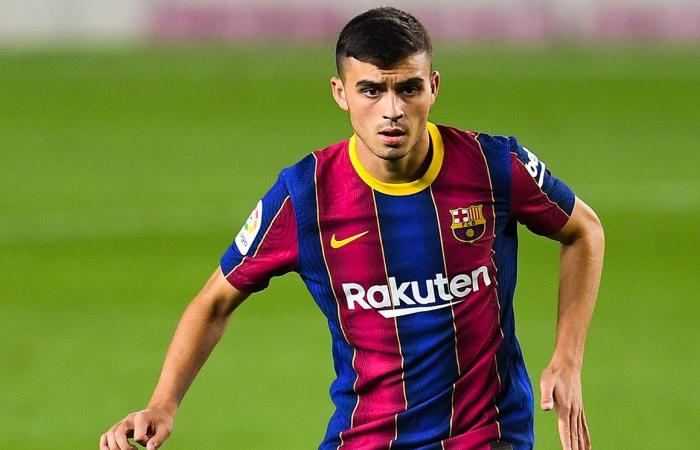 Similarly to Coutinho, Pedri's preferred position is also CAM. He likes to play down the centre, and provide the balls much needed on the width.  Although he has been used on the wings before, his lack of pace is one thing that will affect the young Spanish international. In counter attacks, Pedri may struggle to bring the ball forward quick enough, and may lack that burst of pace that will get the defence shaken. Therefore as a result of this, it would not be a wise decision to use Pedri as a left-winger. He is more suited to that attacking midfield role, in which he has excelled in exceptionally.
Option 4: Konrad de la Fuente
Konrad is the only player out of these chosen, that is a natural left-winger. Despite being relatively inexperienced, and only gaining a few caps for the first team, he has impressed. In pre-season, he was involved in many plays that led to goals, and even scored himself. He is a very skilful player, and also has vital pace; which is much needed. If Koeman runs out of options, and decides not to count on the others, the American international could be used as a possibility to fill Fati's boots.