Today is the last day of the transfer window, aka Deadline Day. Therefore, in this updating article we will focus on the latest moves in the FC Barcelona transfer market. Will Eric Garcia and Depay arrive? Will Todibo and Dembele leave? Furthermore, will there be any developments with other names like Umtiti, Rafinha and Matheus Fernandes? Stay tuned and refresh the page as there will be a lot of movements:
According to @gerardromero, Todibo, Garcìa, Dembele and Depay are among the news. Both Man City and Lyon want to sell and both players have agreed personal terms with Barça. Moreover, Koeman wants 2 reinforcements, Barça agrees.
23:55 – Miranda and Rafinha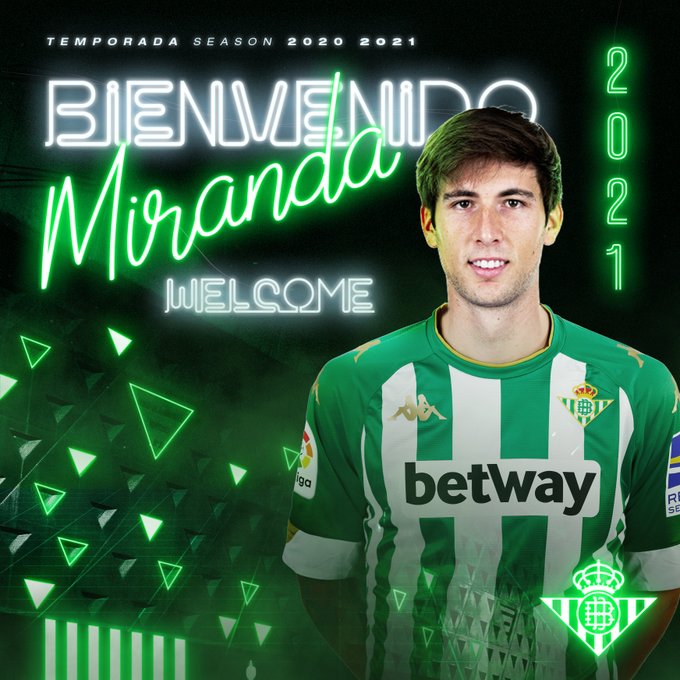 OFFICIAL | Miranda will play on loan at Betis. The Andalusian defender will play for one season, until June 30, 2021, on loan to Betis. Furthermore, Betis is responsible for the player's salary as well.
Meanwhile, @QueThiJugues confirms that Barcelona just registered Araujo into the first team minutes ago. @BlazquezFont adds that iqui Puig and Ronald Araújo has been included in the list of Barcelona first team players to play in. Matheus Fernandes is also a player that has been registered as a first team player.
23:35 – Eric Garcia looks further away
@albert_roge confirms: Eric Garcia will NOT sign for Barca. Negotiations have been terminated. Barca made it to €18M, but City didn't accept. Garcia will remain at City.
@hirstclass: Eric Garcia staying at Man City. They didn't receive a satisfactory offer from Barcelona for him tonight (were looking for £20m +£10m) so he'll stay at club. Contract expires in June so can move on a free then.
@moillorens says: On the bright side, Barcelona and Eric Garcia have already agreed the terms of the contract for the 2021-22 season. Furthermore, @FabrizioRomano says that Eric Garcia told Manchester City board that he'll join Barcelona in January or next June as a free agent. He won't change his mind. Eric wants Barça as his next club.
23:20 – Eric Garcia deal looks OFF
@FabrizioRomano says it's 'Game over' for Eric Garcia as Manchester City sources say. No deal with Barcelona after €17m [add ons included] bid refused. Furthermore, @rac1 adds that Barcelona will NOT sign Eric Garcia tonight.
23:04 – Official – Todibo moves to Benfica on loan
OFFICIAL | Jean-Clair Todibo goes to Benfica on a two season loan deal for a €2m fee with a purchase option of €20m.
In the official statement by Benfica they say that Todibo's loan is for one season, and in the official Barcelona statement they say that the loan is for two seasons.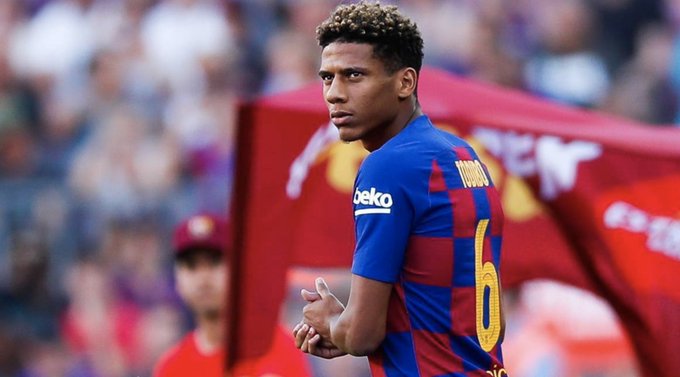 23:00 CET Update – 1 Hour to go, still no official news
In a classic Barto way of management, the club reaches the final hour of the transfer window. However, there are still no official announcement, and in the next hour we might see desperate moves. Lights still on at Camp Nou, directors still working away.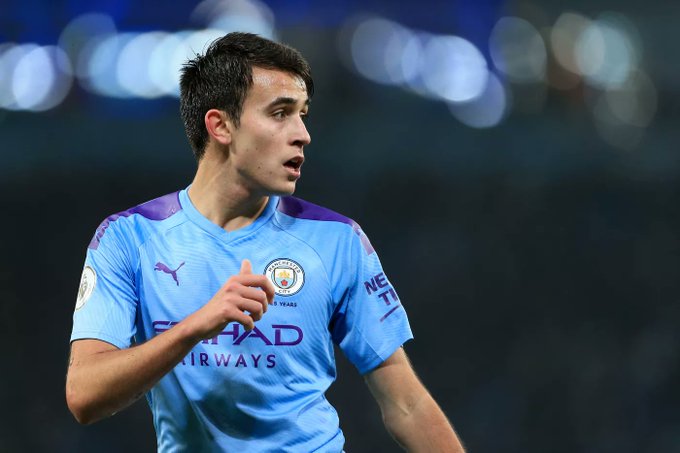 Barça are now currently looking for PAYMENT FORMULAS to sign Eric Garcìa from Manchester City. Furthemore, @rac1 says that Barcelona's new offer is €18M.
@Tanziloic confirms that there's an agreement in the loan deal of Jean Claire Todibo to Benfica. Medical is scheduled for tomorrow. However, Todibo will complete his move to Benfica only after the club will sign Garcia.
22:00 CET Update – Last 2 hours
According to @FabrizioRomano, Ousmane Démbélé deal between Manchester United and Barcelona is now definitely OFF.
@Tanziloic confirms that Memphis Depay will stay in Lyon. Barça have just communicated to Lyon their choice not to sign Depay without selling Ousmane Dembele. However, Lyon already sent all the papers to finalize the transfer.
According to @martinezferran, agreement reached between PSG and Barcelona for Rafinha. It is closed for 3M in variables + Barcelona will get 35% of a possible future sale. The player is on his way to Paris. @fansjavimiguel: "Bartomeu's new master play: Rafinha to PSG for free. His €16M clause in the trash and he leaves for only €3M in variables. Between Vidal, Rakitic, Suarez and Rafinha Barça have earned €2M. They don't get half of what Maia cost."
Garcia: According to @gerardromero, Barça are offering €10 plus €5M for Eric Garcia. Man City want €10M plus €10M. Still no agreement. According to the same report, Benfica almost done but if Eric Garcìa does not come, Todibo will NOT leave. Moreover, @FabrizioRomano confirms that Manchester City sources say they're NOT going to accept a €17m bid [add ons included] for Eric Garcia from Barcelona. €20m or he's going to stay.
20:00 CET Update – Time is running up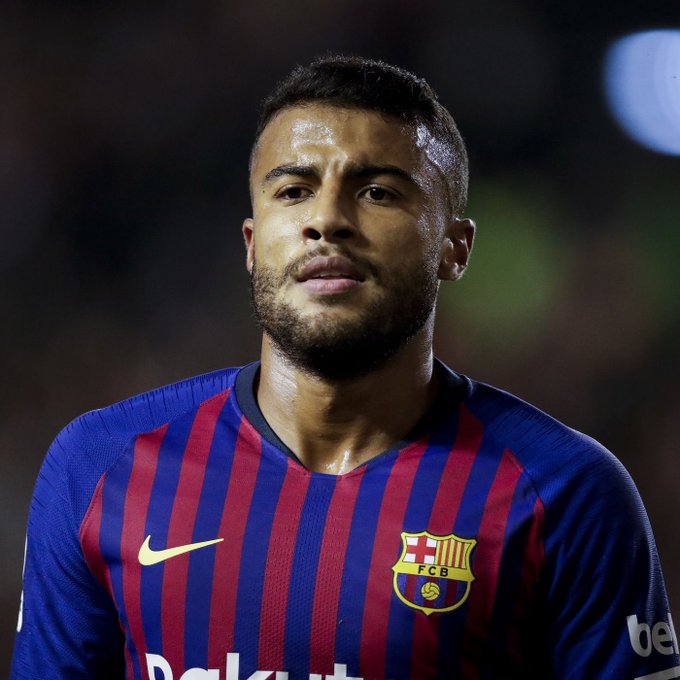 18:00 CET update – Koeman wants Depay
Koeman: "We want Memphis Depay to come to Barcelona, and Memphis wants to join. But a player would have to leave first before we can sign him. But it's clear that we want him."
According to @cc_eckner, Man Utd and Dembélé have reached an agreement a little while ago. Dembélé's entourage have become more optimistic during the day. Moreover, if Barca aren't able to sell him right away, they might accept a substantial loan fee after all. It's all negotiated right now.
16:00 CET Update – Dembele close to stay
According to @FabrizioRomano, there's still NO agreement between Manchester United and Barcelona for Ousmane Démbélé. Loan offered but Barça want permanent move or nothing. Meanwhile, @moillorens reports that Dembele didn't train today! He was at the Ciutat Esportiva, but left before training.
15:00 CET update – Miranda close to Betis
According to @mundodeportivo, Miranda will go on loan to Betis. Furthermore, Both parties are finalizing the fringes of the operation and the Andalusian club will have a purchase option.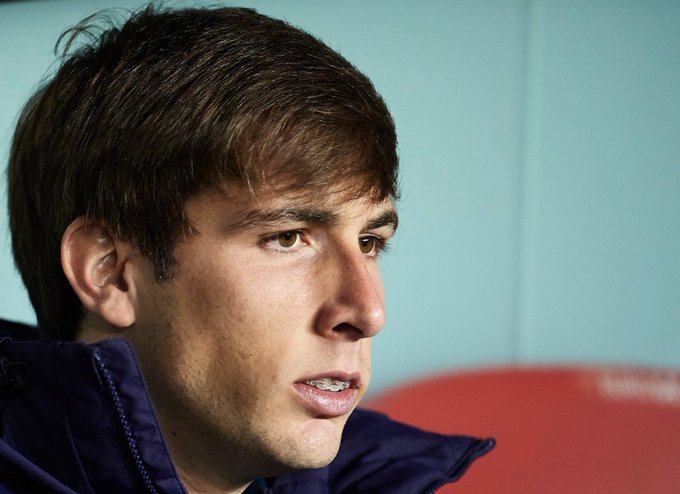 According to @FabrizioRomano, Fulham are in advanced talks to sign Joachim Andersen from Lyon, after Jean Clair Todibo still not convinced about joining them. Meanwhile, Bologna is insisting on receiving the player and Barcelona's collective "yes" to agree to a deal.
According to @jonnysmiffy, Barca have so far fallen short of reaching City's valuation for Eric Garcia. A £14m bid already rejected but they will return with a better offer. However, Barca are confident that a deal can be done.
13:00 CET update
---
12:00 CET : Here's what we know so far:
Eric Garcia IN?
Regardless of what happens during the day with Todibo, Barça will maintain permanent contacts with Manchester City for Eric Garcia. Moreover, according to @tjuanmarti, the Barcelona club maintains the hope of reaching an agreement.
Last night @orioldomenech reported that Barça will raise the last offer. Manchester City will facilitate the transfer because they have already signed the defender they wanted.
Memphis Depay IN?
According to @moillorens, MEMPHIS DEPAY CANNOT BE SIGNED IF OUSMANE DEMBELE IS NOT SOLD. Moreover, @Benayadachraf adds that Depay's business agents were present three days ago in Barcelona's Sports City. There is indeed an agreement between the club and the player. The most difficult one remains: the agreement between Barcelona and Lyon.
@Alfremartinezz also says that Barça needs to transfer Dembélé to be able to sign Memphis Depay.
Dembele OUT?
Manchester United are facing a race against time to sign Ousmane Dembele as Jadon Sancho hopes fade. According to @MiguelDelaney, United are desperately attempting to sign a wide forward on deadline day. Moreover, any deal for Dembélé would likely be an initial loan, although the discussion over that alone indicates that there are considerable negotiations to be done on the transfer and it could be "touch and go".
Ole Gunnar Solskjaer is pushing for a signing in that position, as the pressure on the club and manager grows after the calamitous 6-1 home defeat to Tottenham Hotspur.
Last night @FabrizioRomano said that Dembele is open to joining Manchester United. But he's waiting to understand what will happen between Barça and United. Negotiations are on between the clubs. United want a loan – Barcelona want a permanent deal.
Todibo OUT?
But Jean-Clair Todibo has NOT accepted Fulham's offer yet, they offered €18m to Barça. However, @ffpolo and @gbsans report that Todibo wants minutes but he also doesn't accept Fulham. This has created discomfort in Barça. Barça consider that Jean-Clair Todibo is getting poor advices since in Barcelona he will not have a leading role. However, Barça's technical areas don't count on him.
Meanwhile, @DiMarzio reports that Bologna also wants Jean-Clair Todibo.
Umtiti, Rafinha and others?
According to @QueThiJugues, the departures of Rafinha and Umtiti have been ruled out this transfer window.
@gerardromero reports that Barça and Betis are negotiating a loan with option to buy for Miranda.