Facing Celta Vigo away from home is always a tough task, as Barça hadn't won at the cursed grounds of Balaídos in their last six meetings. However, this time, a ten-man Barcelona was able to break that hoodoo – with brilliant goals from Ansu Fati, Sergi Roberto, and our old friend, own goal.
Starting XI:
Neto;
Sergi Roberto, Piqué, Lenglet, and Alba;
Busquets and De Jong;
Coutinho;
Griezmann, Messi, and Ansu Fati.
Expulsions:
42'|Lenglet – Red card via a double yellow.
Substitutions:
46' |Araújo ↔ Griezmann
72' |Trincão ↔ Ansu Fati
72' |Pedri ↔ Coutinho
The Defence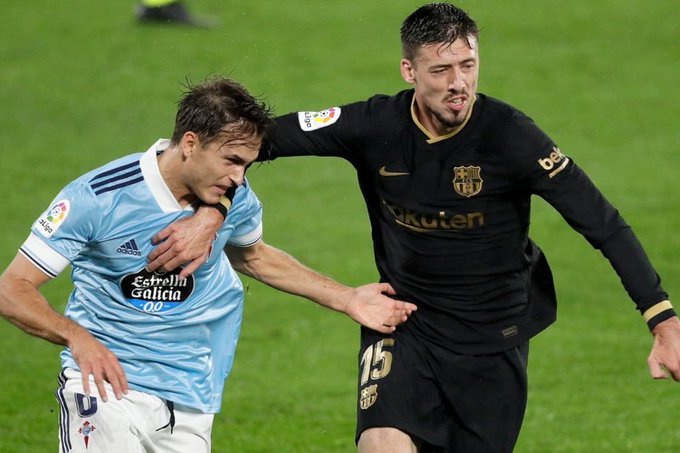 Neto (7): Credit must be given where it's due. Neto did a commendable job of making key interventions and saves to keep a clean sheet in such rough conditions.
Sergi Roberto (7): Overall a good performance and managed to get on the scoresheet in the dying minutes of the match. Although he wasn't as impactful going forward and looked shaky at the start, he grew into the game and was relatively solid in defence.
Lenglet (6): Due to a horrendous referring decision, the Frenchman was improperly sent off in the first half. Despite looking quite solid and playing well out from the back, Lenglet made life difficult for himself. His lapses in judgements and rash in-game decisions often created a sense of panic in the defence. However, all that being said, he'll surely be missed during the clash against Sevilla on Sunday.
Piqué & Araújo (7): A solid shift from both Piqué and Araújo. The defensive duo dealt with all sorts of challenges without losing their calm and composure. In particular, Araújo was impressive and his presence helped cover the team's defensive fragilities, despite being a man down.
Alba (7): He looked sharp and productive on the left-hand side and managed to combine effectively with Ansu and co – providing some real attacking threat going forward.
The Midfield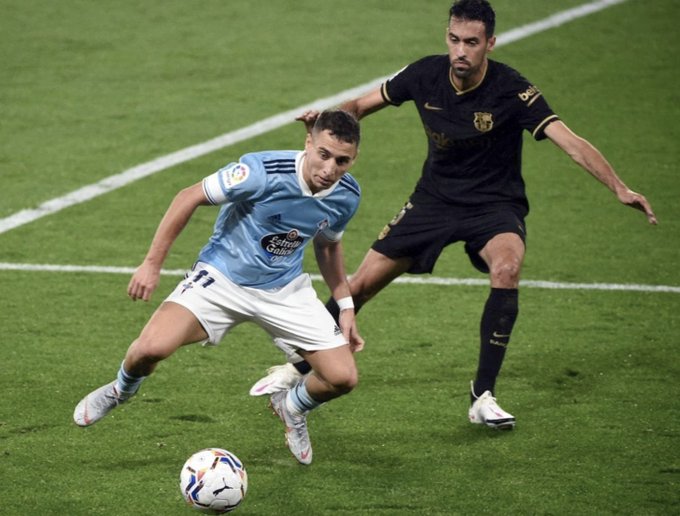 Busquets & De Jong (7.5): A brilliant performance by the Barça midfield duo vs Celta. Busquets and De Jong were true engines in the midfield, covering a total distance of 22 kilometres! The Dutchman was key in carrying the ball forward and creating chances up-front while providing defensive
cover on the wings as well. Busquets was crucial in maintaining our high press and making vital interceptions. The two were a joy to watch!
Coutinho (8.5): My man of the Celta vs Barça match. A performance worthy of some goals but that doesn't take away from his brilliance. The Brazilian looked confident and adventurous on the ball. He was very much involved throughout the game. He assisted the opener, had multiple shots on
goal, and constantly created chances for the team.
The Attack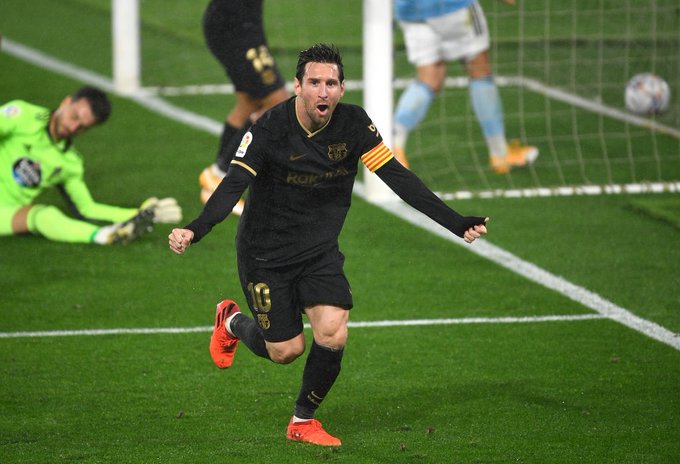 Griezmann (6): Not his day… He was unfortunately sacrificed and subbed-off in the first-half to provide defensive help, due to Lenglet's red card. However, it was the right decision by Koeman. Griezmann, much like against Villarreal, was not productive and efficient enough – despite being more involved in the build-up. Moreover, he missed a great opportunity to score and regain that missing confidence.
Messi (8): If Messi could do it on a cold rainy night in Balaídos, he could undoubtedly do it in Stoke as well. Even though he was unusually quiet in the first 45 minutes of the game, the Argentine exploded to life in the second half. He created a multitude of chances and goal-scoring opportunities, building up the play to force the second and third goal of the game. Besides Messi's attacking excellence, his defensive contribution and effective pressing throughout the ninety minutes need to be appreciated too.
Ansu Fati (8): At this point, what more can be said about this guy! Yet again, Ansu Fati was superb and impeccable. The Spaniard was a never-ending menace for the opposition's defence and opened the scoring through a world-class outside the foot finish. He now has 3 goals in 2 games, incredibly scoring 11 from only 16 shots on goal. Ansu is an immense talent and a joy to watch, and we hope to see more of him throughout the season!
Late Substitutions
Pedri & Trincão (6.5): Impressive cameo from the youngsters of Barça vs Celta. The two were disciplined and kept the team's structure intact while providing an attacking threat on the counter as well. Much like the rest, I wish to see more of them this season and hopefully alongside Riqui!
The Coach
Koeman (9/10): From the line-up to the substitutions, Koeman got everything right! It's great to see how the team's mentality, fitness, and discipline has improved under his managerial reign. However, now we need to see some squad rotation and Riqui get some minutes.
The Kit
New away kit (10/10): We can't conclude this game's player ratings without mentioning the new away kit, can we? This season's away kit is one of the bests. The colour coordination of the black and gold goes hand in hand and watching some of the finest footballers play beautifully in such a majestic kit makes everything perfect!