As brilliantly recapped in our previous article, Koeman's first major test as the Barça manager ended in a 1-1 stalemate against Sevilla. Julien Lopetegui's men came out with animpressively disciplined game plan and got away with a point. In this article, I will assess howthe players from both teams fared and did their jobs.
Starting XI: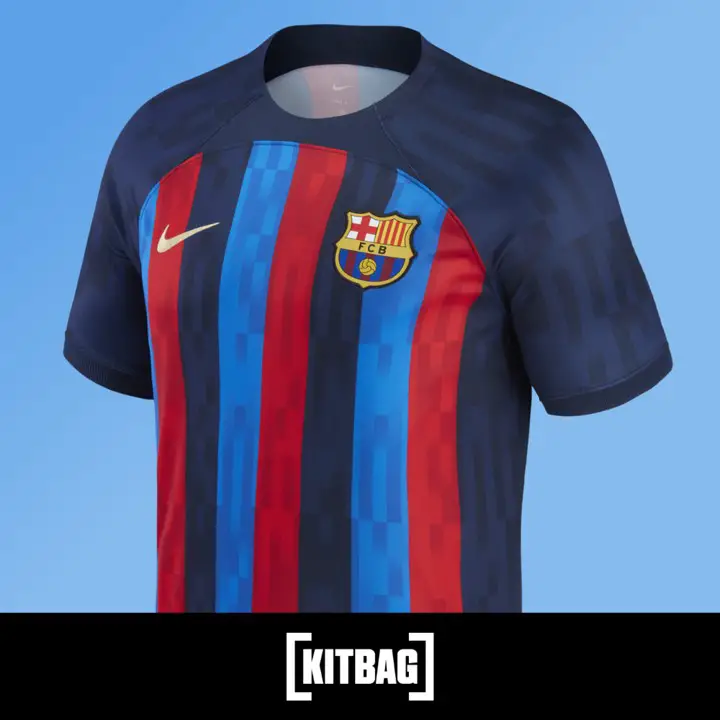 Neto;
Sergi Roberto, Araújo, Piqué, and Alba;
Busquets and De Jong;
Coutinho;
Griezmann, Messi, and Ansu Fati.
Substitutions:
61' |Trincão ↔ Griezmann
61' |Pedri ↔ Ansu Fati
75' |Dest ↔ Alba
75' |Pjanic ↔ Coutinho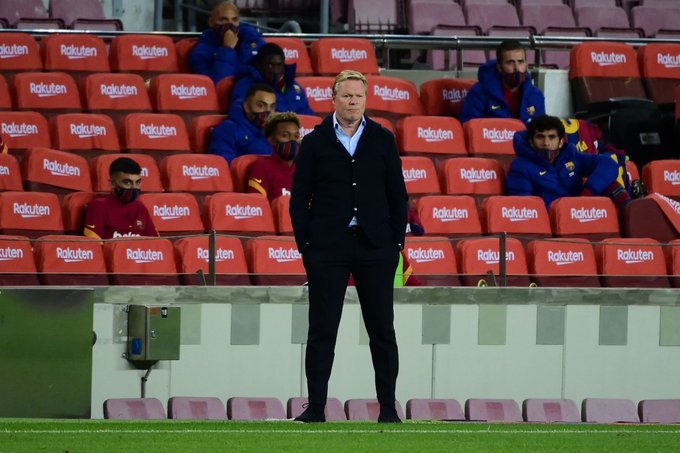 The Defence
Neto (6): As expected, the clean sheet spree is over. Besides making a couple of interventions, Neto didn't have much to do. However, he did make life difficult for himself and created a sense of panic by losing the ball and giving away cheap corners.
Sergi Roberto (6): Roberto had no impact on the game and made no outstanding contribution. Hopefully, we'll see Dest start in the right-back position for the next game.
Araújo (8): My man of the match for Barça versus Sevilla. Despite being at fault for Sevilla's goal, Araújo's performance was the only positive from this match! He was physically and mentally strong, made crucial interceptions to prevent the opposition from getting into better goal scoring positions, and was a true leader at the back. Excited to see how he progresses.
Piqué (6.5): Not much to comment on his performance. He made a few errors here and there, but he did what he had to do to prevent more goals from Sevilla.
Alba (6): His contribution to Barça's equaliser was crucial. However, besides that, he did nothingmuch. His passes and crosses were quite sloppy and he wasn't as impactful like in the previous games.
The Midfield
Busquets & De Jong (5.5): Terrible performance by the duo, especially Frenkie. The Dutchma frequently lost possession in key areas while the Spaniard was slow to react, making him second to arrive for nearly every challenge. The two weren't in control this game and clearly lost the midfield battle.
Coutinho (7): Reacted quickly to Sevilla's opener and scored Barça's equaliser. He constantly got into good positions and looked threatening in the first half. But as the game went on he became invisible
The Attack
Griezmann (5): The only difference between this season and the last is that Griezmann is on the right flank rather than the left. Like all the games this season thus far, the Frenchman has been rarely involved. Although when he does, and when he gets into goalscoring positions, he blows his chance.
Messi (7.5): Messi was instrumental in the build-up to Barça's equaliser and looked like the only one, alongside Ansu, who wanted to create chances for the team. He had a couple of shots on goal, but all of them were unsuccessful. There was also a penalty shout in the second half when
the Argentine went down in the box, but VAR rejected it and there's no surprise in that…
Ansu Fati (6.5): Much like Messi the Spaniard had multiple attempts on goal, but sadly none of them were successful. Besides that, he often made some questionable decisions but the team can't rely on a 17-year-old to perform week in and week out.
The Substitutes:
Trincão (6.5): His presence provided the much-needed width and offensive threat via the right flank. The youngster had a one-v-one chance with the Sevilla keeper, but the shot was saved. Overall, a promising cameo and hopefully we get to see him start the next game.
Pedri (6.5): His appearance didn't have a massive impact on the game, but we yet again saw another 17-year-old with lots of promise and confidence.
Dest (7): Regardless of making his Barça debut in his unpreferred position, as the left-back, he had an impressive 10 or so minutes on the pitch. The American international looked lively and fresh and I am wishing to see more of him this season!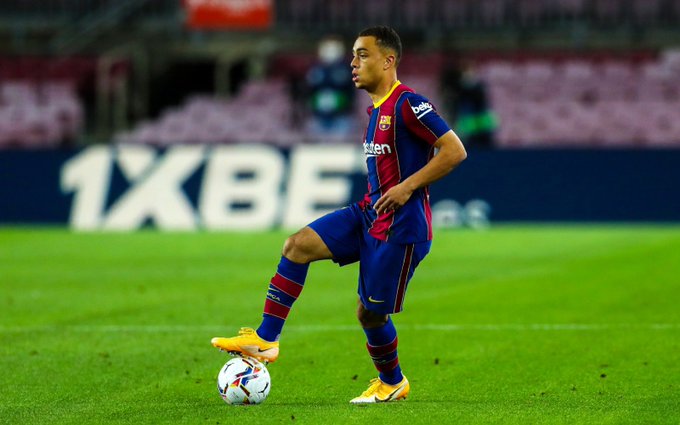 Pjanic (6.5): Didn't have any major impact on the development of the game. However, I'd like to see him start the next match instead of Busquets.
---
Sevilla's Player Ratings
Starting XI:
Bono;
Navas, Koundé, Diego Carlos, Acuña;
Rakitić, Fernando, Jordán;
Suso, Luuk de Jong, Ocampos.
Substitutions:
61' |En-Nesyri ↔ Ocampos
61' |Munir ↔ Suso
78' |Gudelj ↔ Rakitić
74' |Fernández ↔ Luuk de Jong
85' |Torres ↔ Jordán
The Defence
Bono (7): Wasn't troubled for the majority of the match. Although, when he had to make key saves he did so neatly.
Navas (7.5): Impressive stuff from the 34-year-old. He was a constant threat on the right-hand side and created multiple chances for Sevilla to score. Well done!
Koundé (8): What a display by Jules Koundé…No wonder Manchester City wanted him! He was solid in the back and made it incredibly difficult for the Barça attack to go through on goal. Immense performance by the Frenchman.
Diego Carlos (7): No particular comments.
Acuña (6.5): No particular comments.
The Midfield
Rakitić (6.5): The ex-Blaugrana man returned to the Camp Nou and helped his team nick two points away from his former club. Besides that, he didn't have any significant influence on the game.
Fernando (7): No particular comments.
Jordán (7): No particular comments.
The Attack
Suso (7.5): One of the brightest attacking threats for Sevilla. The Spaniard periodically troubled Alba and created chaos for the Barça defence.
Luuk de Jong (7): Scored the opening goal for his side and unsurprisingly got into multiple ariel duels with the Barcelona defence. Apart from that, nothing else.
Ocampos (6.5): The Argentine wasn't the typical attacking menace he usually is and was subbed off in the latter stages of the game.
Key Substitutes: N/A