It necessarily wasn't a 5-star performance, but the Catalans got the job done. Barça won
5-1 against their Hungarian opposition, Ferencváros, on the opening day of the 2020/21
season's Champions League campaign. In this article, I'll be reviewing and assessing how every
Barcelona player fared versus Ferencváros and did their job.
Barcelona's Player Ratings
Starting XI:
Neto;
Sergi Roberto, Piqué, Lenglet, and Dest;
Pjanić and De Jong;
Coutinho;
Trincão, Messi, and Ansu Fati.
Substitutions:
63' |Firpo ↔ Roberto
63|Pedri ↔ Ansu Fati
63' |Dembélé ↔ Trincão
70' |Araújo ↔ Coutinho
76' |Busquets ↔ Pjanić
Expulsions:
70' |Piqué – Red Card
The Defense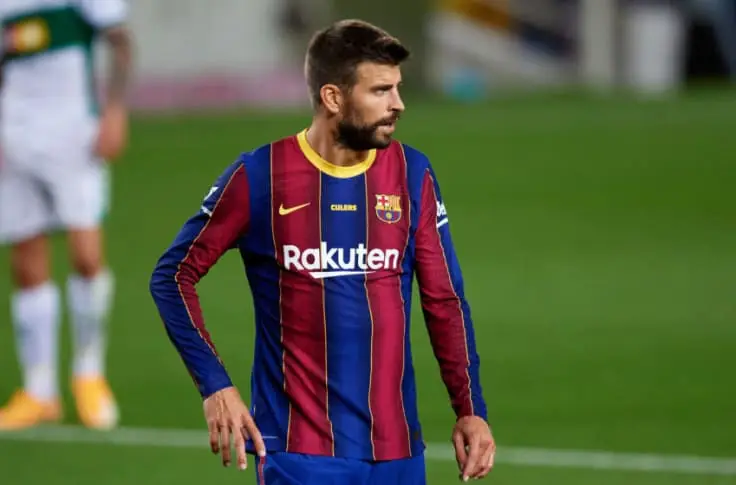 Neto (7): Much like the match versus Getafe, the Brazilian shot-stopper made key saves but
failed to save the penalty.
Sergi Roberto (7): The presence of an actual winger on the right-hand side helped improve
Roberto's game. However, yet again, he failed to deliver in the opposition box and made sloppy
errors.
Piqué (6): Average performance by 'El Presidente'. He made crucial interventions throughout
the game. Although, his incredibly foolish and immature challenge resulted in a penalty and a
red card. He'll miss out on next week's clash in Turin versus Juventus.
Lenglet (7.5): Solid from Lenglet. He remained composed and led the backline despite Piqué's
sending off.
Dest (7.5): Overall, a great game from the youngster! He helped both offensively and
defensively despite playing as a left-back for the majority of the game.
The Midfield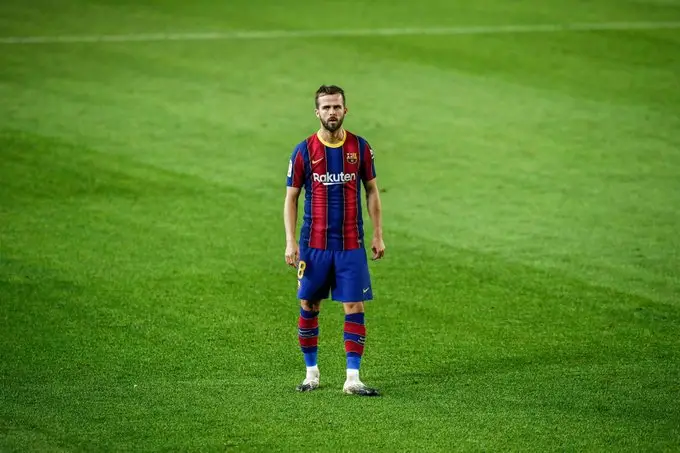 De Jong (8): A fluid performance by the Dutchman and a breathtaking assist for Ansu. He looked
much more in control and was essential in executing both defensive and offensive duties.
Pjanić (7): Pjanić's first official start for Barça! Though he gave away the ball that led to the
penalty and took some time to get integrated, he had an admirable performance. His
connection and understanding with his teammates, especially Messi and Frenkie, was my
biggest takeaway from this fixture.
Coutinho (7.5): Great goal and performance by the Brazilian. Due to Piqué's red card, he was
sacrificed to stabilize and keep the team in balance. Although, I do expect him to start this
Saturday's El Clásico.
The Attack
Trincão (8): The Portuguese youngster had an exciting performance against the Hungarians, but
all he was missing was his shooting boots and some luck. However, his presence on the right
flank was crucial for the whole team's structure and play – providing width and allowing Messi
to operate in free spaces.
Messi (9): My man of the match. He was much more involved compared to the last two games.
However, as usual, the Argentine was instrumental in creating goal-scoring chances and
providing an attacking threat. He scored the opener and provided the assist for Dembélé.
Ansu Fati (8.5): A lovely performance. Much like Messi, the Spaniard was key in creating
chances and keeping the opposition busy. The youngster scored a marvelous goal and provided
a wonderful assist for Coutinho as well.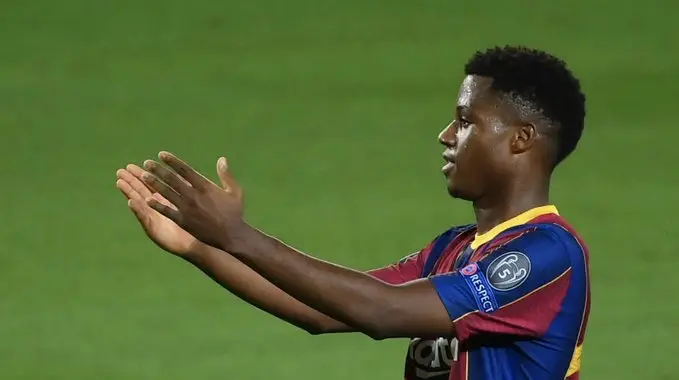 The Substitutes:
Firpo & Busquets (6.5): Didn't have a major impact on the game. They were simply brought on
to bring on some fresh legs and keep the team alert.
Pedri & Dembélé (7.5): Marvelous and electric cameos from both Pedri and Dembélé! The
17-year-old scored his first goal for Barça, while the Frenchman brilliantly assisted it. Dembélé
even went on to score a goal in the dying minutes, as that should help boost his confidence.
Hopefully, we see more of such performances from the two of them!
Araújo (7): As expected, Araújo kept his composure and effortlessly filled Piqué's position. Even
during his 20-minute performance, he displayed his strengths and mitigated Culers' ambiguity
regarding the defense. Hopefully the Uruguayan will be ready for a tough game next week
against the Bianconeri.