Barcelona confirmed the signing of Pedro Gonzalez Lopez, better known as Pedri, on 2nd September, 2019. He has been signed from Canarian club UD Las Palmas for a fee worth 5 million Euros. The player agreed a two-year contract with the Catalans which has been effective since 1st July, 2020. A surprise signing without much speculation surrounding it. The performances of 17-year-old Pedri have been on a different level in recent months and it seems very likely that the Las Palmas player will be a superb signing for Barcelona.
GENERAL INFORMATION
Date of Birth: 25th November, 2002.
Place of Birth: Tegueste, Tenerife, Spain.
Nationality: Spanish.
Age: 17.
Height: 1.77 metres.
Preferred Foot: Right.
Youth Clubs: Tegueste, Juventud Laguna, Las Palmas.
Shining at the U–17 World Cup as well, the Spaniard has gone on to prove himself to be one of Spanish football's brightest prospects. Though he almost joined Real Madrid in the past, he is now a Barcelona player with a release clause of 100 million Euros, which is set to increase to 400 million when he plays for the first team.
2019/20 SEASON
Las Palmas are a team in the Second Division of Spanish football. There are many players who are veterans and many who are at their peak in terms of footballing prowess. Las Palmas' squad is in itself a very competitive one. Among these players, though, one of them has the most minutes played, most assists, most shots assisted, most big chances created as well as the most dribbles completed. That's Pedro González López or Pedri.
He finished the season with 4 Goals and 9 Assists in 36 Appearances, starting 24 of them.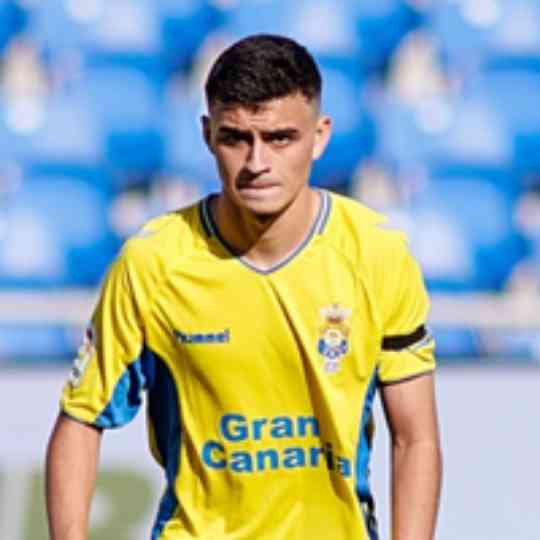 POSITION
Las Palmas under Pepe Mel played with a 4-2-3-1 or 4-1-4-1 system. Pedri mostly played as an interior Left Winger to create space and make vertical passes for the forward. He played as a free player, much like Lionel Messi, and roamed into half spaces between the defence and midfield.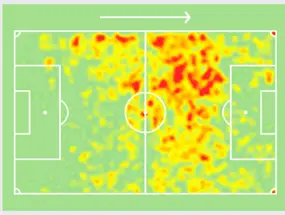 STYLE OF PLAY
Pedri has a small frame but has excellent balance and is extremely good at dribbling. A very attacking-minded player, his passing and vision is excellent for his age.
Always ready to take risks and progress the ball forwards, the 17-year-old is also capable in quick link-up play. This makes him threatening on and off the ball as well. Though he is an offensive player, he shows an excellent work rate and tracks back during defence regularly. Along with high-intensity pressing, he is also decent at tackling.
The youngster's technical and passing skills allow him to act as an excellent playmaker as well. Surprisingly, before the last few matches of the season, he had never played as a pure interior at Las Palmas, which is reportedly what Barcelona scouted him for.
PASSING AND PLAYMAKING
Pedri's style of play allows him to receive balls in between opposition lines. He can also progress through the lines. He has a constant desire to provide a creative spark and create chances out of nothing. Moreover, he exhibits outstanding vision and awareness to find the runs of his teammates. And he also possesses the skill to play the perfect weight of pass. He isn't worried by the difficulty of passes. He provides verticality and creative element which Barcelona desperate lack in midfield at the moment. His rotational play and positioning allows him to create these goal scoring opportunities.
TECHNICAL ABILITY
Technically, Pedri is highly impressive for his age. This is due to his agile and elegant style of play. And it is partly due to his need to be better technically to avoid losing possession due to his small frame. The teenager is excellent in terms of his positioning when receiving the ball.
His awareness is very sharp, which allows him to visualise the players around him. This leads to him being able to exploit space whenever possible. He opens up his body very well. This would completely eliminate the opposition players as he would use their momentum against them.
DRIBBLING
Pedri has low centre of gravity due to his small physique. Besides, he also possesses the abilities to quickly change his direction and quick footwork. He uses them to evade danger. He carries the ball well and is decent in protecting.
SHOOTING
Pedri is not a natural goal scorer. He is a playmaker who is rather focused on creating opportunities than finishing them or getting into positions to score. His long shots are bit tame and do not threaten much but this can be improved with time. He is not the kind of player who is expected to score many goals in a season.
PHYSICALITY
Understandably Pedri is a fairly lean boy. His good ball protection skills and offensive balance combined with sharp movement shows that it is not a huge issue. He could be more aggressive in duels but he is expected to grow and mature as a player and in physicality.
DEFENSIVE ABILITY AND CONTRIBUTION
Pedri isn't the strongest of players. He does showcase good balance for his stature and frame, however, his lack of defensive finesse is covered by his work rate and intense pressing. It does help that Barcelona's style of play favors such intense pressing. There are slight similarities between Pedri and Barcelona youngster Riqui Puig. Neither of them is the best physically yet they both make up for it by using their physique to their advantage and pressing relentlessly.
Pedri attempts 1.4 tackles per game at Las Palmas and wins possession an average of0.9 times from tackles. This is because he often tracks back.
ASPECTS TO WORK UPON
Pedri has some physical problems but he is a 17 year old player who fights duels. His coordination and speed change combined helps him avoid challenges and excel in duels against stronger competitors. He has time to evolve and develop in tight spaces that require him to remain at a certain point in the field and roam on both sides effectively. He is still 17 and will surely improve his strength with time.
CONCLUSION
Pedri is one of the brightest prospects of Spanish football. His technical ability, intelligence and pure talent were nurtured excellently under Pepe Mel at Las Palmas.
His style fits perfectly with Barcelona. He has already shown great maturity and responsibility. It is clear that he is not a winger but a creative or attacking playmaker who plays in various zones. He is dynamic with outstanding technical ability and great attitude. Moreover, he played more than 30 matches in his first professional season. He possesses all the tools to become a future star.
Reports suggest that he will stay at Barcelona for the next season but it will be interesting to see how he gets playing time in an already overcrowded midfield. He should remain at the club should Rakitic and Vidal leave. Else the best option would be to loan him out to a La Liga club where he can get regular playing time and continue his development.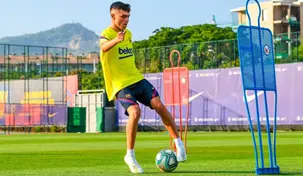 "PEDRI IS A GREAT PLAYER. BARCA HAS BEEN VERY CLEVER AND HAS TAKEN A PEARL, THE FUTURE INIESTA"- PEP MEL