A week on from our crucial win at home to Mallorca, we're back in action again tomorrow night. The Estadio Benito Villamarin is the venue for our next game. We'll be looking to cement our top 4 position with a good result against the Copa Del Rey Champions. One thing that we can be sure of in this game are goals. Flashback to last season vs Betis, where Barça came away with a 5-2 victory at home and a 3-2 win away. Which turned out to be the exact same result from the season before.
Goals are guaranteed Earlier on in the season, we fell to a 1-0 defeat at home. So we're going to be hoping to avenge that tomorrow night. It's going to be a very tough game, against a strong opponent. In an even more daunting atmosphere. But with a good result tomorrow we can guarantee our champions league position for next season. Which isn't only important economically. But going into an important summer for transfer, it's vital we secure it. Attracting the best players and best talents are key going into next season. There's no doubt about it, it's a huge game! 
A brief look at our opponents:
In recent weeks, we've been going up against opposition who've been lurking around the bottom end of the table. Regardless of that, they've still been giving us very stern games. But for the first time since the turn of the international break. We'll be facing a team that is fighting for the exact same thing as we are, Champions League football! Real Betis have been nothing short of phenomenal this season. Pushing hard for a top four finish all campaign. And most recently, winning the 2022 Copa Del Rey. Manuel Pellegrini has built a strong side, which plays attractive football. And has been able to turn them into a reasonably solid team. Having said that however, they're not unbeatable. They are not the finished article. Like mentioned before, they will make tomorrows game difficult for us.
But they aren't a team we should be shying away from. We've proved over recent months that we can go toe to toe with any team. Confidence and fatigue has plagued us recently, but we need to make sure we turn up for the game. Betis have only won two of their last 5 games, with their most recent result coming as a 0-0 draw away at Getafe. Before the Copa Del Rey final win, they lost 1-0 at home to Alaves. We're going to have a tense and testing game tomorrow night, but if we turn up for it, then we can grab a good result. It's another big test for a developing Barça side! 
My lineup prediction: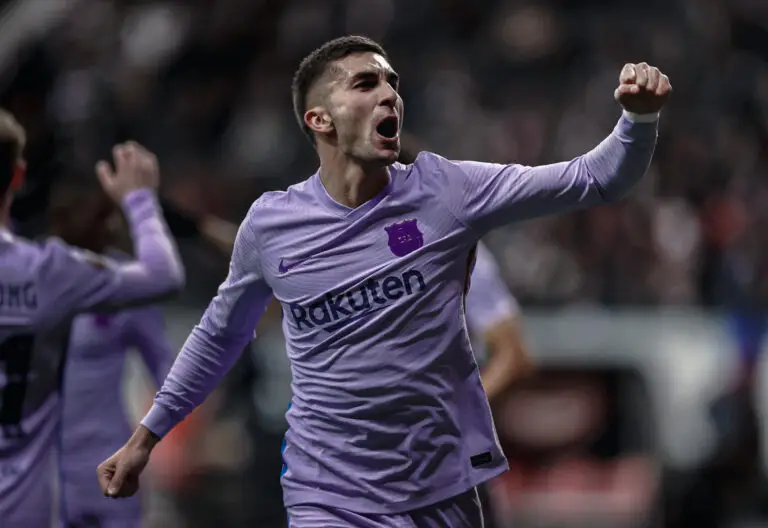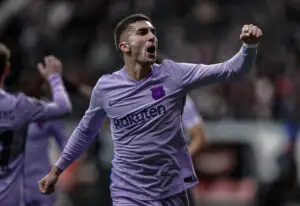 In terms of the lineup, we are still pretty much left with what we had last Matchday. Pique is still recovering from his ongoing injury troubles, so he won't be jointing the team. Players like Dest and Pedri are still out unfortunately. So we're down to our bare bones at the moment. Off the back of an impressive performance last weekend, Frenkie de Jong will definitely be starting. Aswell as our young star Gavi. Busquets scored the winning goal against Mallorca and will be joining those two.
One player who I really want to see in the starting lineup again is Memphis. He was fantastic against Mallorca. Playing on that left hand side. He dominated the game and performed really well. If we do play him, then it has to be from the left. Ferran also played a good game on the right hand side. Which is his natural position. Again, he was very unlucky with the finishing touch. But he still had a good impact.
However, it would be nice for him to get some rest. He's played pretty much every game so far. And has been phenomenal. But a rest would do him good. It might not happen, but it may benefit him. Whatever the lineup, however we setup. We've just got to turn up for this game. It's a big test, but a good result is vital. Especially to ease some pressure off us heading into the end of the season. 
Visca BARÇA! 
My prediction:
Ter Stegen 
Dani Alves- Eric- Araujo- Alba 
Frenkie- Busi- Gavi
Dembele- Ferran- Memphis