With their Europa League disaster still fresh on the minds of many, Barca continued the last stretch of their La Liga season against relegation candidate Cadiz.
Injuries have become a problem for the club once again, with star youngster Pedri now declared out for the rest of the season.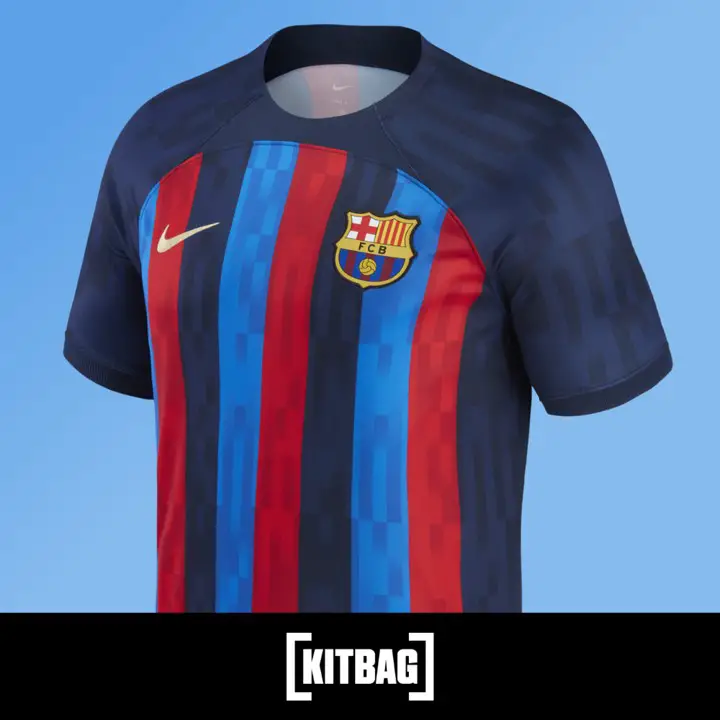 Barca would have to find a way to navigate without their most important player, and Cadiz stood as the perfect candidate to test out how they'd approach the game without Pedri's influential play.
Let's discuss what went down against Cadiz.
First half
Barca's opening half performance was underwhelming, to put it bluntly.
Not because of problems at the back defensively, but because the attack couldn't muster anything positive for the most part.
Memphis Depay struggles
Coming into tonight's match, Xavi opted for a rotation in the middle of the attack. Pierre-Emerick Aubameyang had been leading the charge for the past few months as Xavi's first choice striker. But tonight, Aubameyang was left on the bench in favor of previous summer acquisition, Memphis Depay.
Rotations are a given, especially for a squad that's going to play three games over the next seven days. However, those rotations have to possess quality to make the idea of rotations work.
Depay? He doesn't possess the quality to carry out the duties as a Barca striker? He hasn't all season and it's very unlikely he'll be able to do so.
Take his performance tonight for example.
Depay attempted to , particularly with his ability to make natural striker runs and adequately seal off defenders during hold up play.
These factors led to bad play in the final third. Which then led to a painful product to watch as the first half went along.
It didn't help that Cadiz was playing a very low block and didn't concede a single inch of advantageous space. But you need intricate technical work from attacking players if you want to navigate through low, defensive blocks.
And Depay just doesn't give you that.
However, for as bad Depay was in the first half, he wasn't the only sore spot. Ferran Torres failed to impress as well. Maybe because Depay's lack of positivity influenced his ability to contribute on the left side.
But Torres' first half performance left much more to be desired.
Their saving grace was Ousmane Dembele, who again looked liked the most influential player in the attack. But even he couldn't superhero Barca's attack and infuse some life into Barca's lifeless process in the final third.
He did have Barca's best chance of the first half.
Dembele impresses
The Frenchman sprinted down the middle of the Cadiz defense. With no pushback whatsoever, he continued to dribble into Cadiz's penalty area, where he fired off a powerful shot on goal. But the shot was saved, as it was sent straight toward Cadiz's goalkeeper.
Aside from that though, there just wasn't a lot of action from Barca's attack in the first half.
Like Barca's last few matches, they needed a big second half to claw back and take away a crucial three points.
But instead of that, Barca was dealt a big blow early in the second half. One that spelled trouble for their hopes of winning against a Cadiz side that's still battling relegation.
Second half
With the second half underway, Xavi hoped his side would respond to the urgency of the situation at hand.
They now have full focus on La Liga and a coveted top four spot. So slip ups against inferior competition couldn't become a thing.
But just three minutes into the second half, Xavi's team didn't appear to feel the same urgency as others did. After another furious Cadiz counterattack, the defensive minded Spanish side finally dealt Barca their first big blow of the match.
Cadiz suddenly take the lead
After a Marc-Andre Ter Stegen double save, Lucas Perez of Cadiz slipped home the third attempt of the sequence, and gave Cadiz a shocking 1-0 lead at the Camp Nou. The double save Ter Stegen had to make came after a lapse in defense from Clement Lenglet, and it was good on Ter Stegen that he responded to the initial Cadiz surge.
But unfortunately for him, he couldn't stop the final shot.
Cadiz's 1-0 lead was a deadly development. Not only because Barca had to suddenly depend on their attack which had been struggling all night. But also due to the fact that Cadiz's heavy defensive structure would make any additional effort from Barca extremely difficult and and taxing.
Those fears came true as well, as Barca failed to quickly respond to Cadiz's opening tally.
This stretch of minutes only further proved just how much Barca had been struggling prior. They've failed to score goals, connect with their link up play, and keep possession in dangerous areas on the field.
But 20 minutes later, Barca found a newfound sense of life.
Barca begins to mount pressure
Dembele was at the center of it all, driving down the middle of Cadiz's defense again, before firing a powerful, driven long shot towards Cadiz's goal. It was saved in the end, but it also served as a reminder that this team wasn't dead just yet.
But a last minute fight for life wouldn't matter if Barca couldn't do the deed. If it counted for anything though, 10 minutes later in the 78th minute, those scraps for more life grew more louder.
Luuk De Jong found himself in the middle of action. He was subbed on in the second half in hopes of bringing some more magic and scoring another crucial, last minute goal.
The Dutchman sent a powerful header towards goal. But it was saved once again by Jeremias Ledesma, who played a very good game for the opposing side.
Barca's sudden interest in attacking didn't stop there either. In the 84th minute, Eric Garcia drove a very stout long distance shot towards goal. But Ledesma somehow found a way to put a hand on it and deflect it away from goal.
But the most dangerous chance came from Aubameyang — who was subbed on early in the second half. Aubameyang found himself with a juicy chance to slot home another clutch goal for Barca.
Jordia Alba lofted a high arcing cross towards Aubameyang, who was situated at the far post. Aubameyang got a clean hit on the ball and it looked like it had a decent chance of going in the back of the net.
But Ledesma was at the right place at the right time. The shot deflected off Ledesma and wandered away from any high danger areas.
This felt like and was Barca's last true chance to salvage anything from their disastrous performance. The final remaining minutes of stoppage time provided nothing dangerous from Barca, and the match eventually ended.
1-0, Barca loses at home against a relegation candidate, Cadiz.
Final word
This match was bad, very very bad.
Losing to Cadiz is one thing. But failing to put a goal past them and looking inferior attacking wise in the process? I mean it's something that just can't happen.
With how bad Barca's recent form had been, this result was the likelier out of any other one that seemed possible. It might sound harsh, but that's just the way it is.
With the loss to Cadiz, Barça still sit at 60 overall points, and second in La Liga. They still have a game in hand, but that won't matter if they can't find a way to score goals and eliminate their lapses that lead to failure.
We'll see how they respond, starting with a trip to Reale Arena on Thursday. That match is the one that'll stand as how Barca will approach these crucial remaining games.
Will they fold? Or will they rise to the occasion? Only time will tell.
Barca's next match
Barca's next match is on Thursday against Real Sociedad.
See you all then!