After the international break, Barca played at home and couldn't allow themselves to lose any points, even if the opponent was one of the best teams in Spain. Ronald Koeman's team had a good match overall and could collect the 3 points. After a long time, Ansu Fati appeared in the starting 11 again vs Valencia. Let's see how the new number 10 did!
He started the match with a good flow. Ansu Fati was very involved and caused a problem for the Valencia defenders from the very beginning of the game. He mostly attacked from the left side and tried to break the defense. 
Connection with Jordi Alba and Memphis Depay
If Jordi Alba can bring his good form, he and Ansu Fati can be a big threat for any team in the world. That left side has a very big potential, especially when Memphis Depay joins in the attack. Obviously, they need more matches and minutes on the pitch together to have an even better connection and link-ups. However, these three's impact on each other can already be seen. Depay was better when Ansu was still on the pitch, and Jordi Alba is more dangerous when he links up with those two.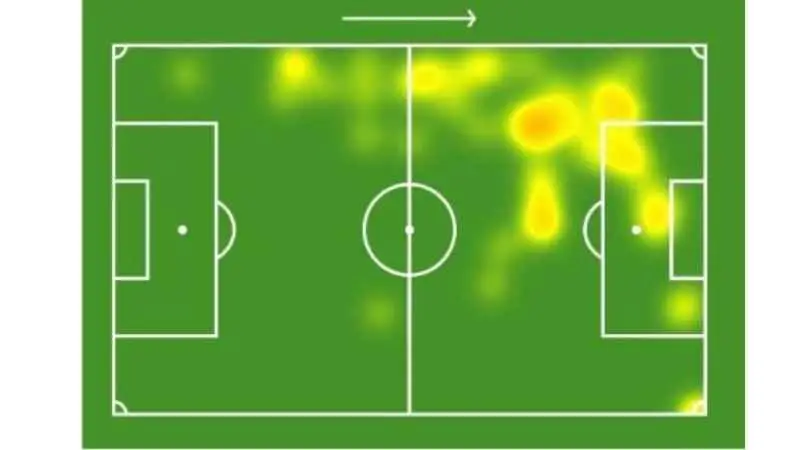 The goal
In the 13th minute, Ansu Fati equalized with an amazing goal once again. Depay served the ball gently in front of the penalty area, and the young star didn't hesitate and kicked the ball right away from that distance and scored. It was his second goal in the league. He had more chances to get his second goal at the game however Cillesen was in a good form.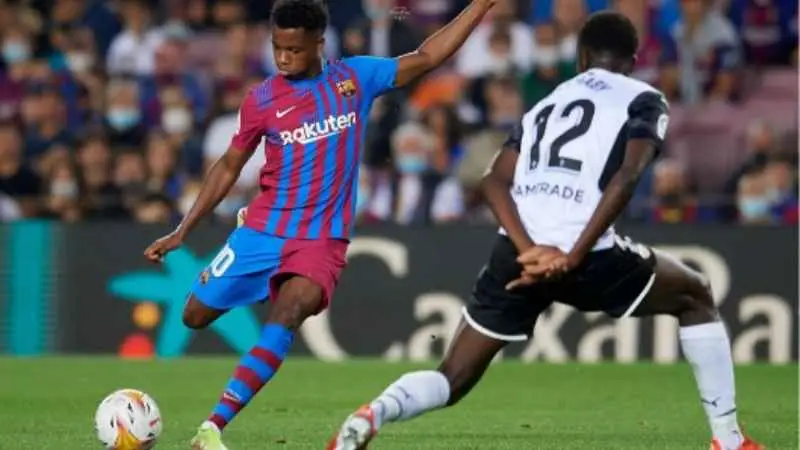 Ansu Fati also won a penalty vs Valencia, which led to the leading goal by Memphis Depay.
It's almost scary how good is Ansu Fati from the distance. He has unbelievably good finishing technique. That is definitely one of his specialties. He is not that skillful as a classic left-winger, but he has better finishing technic than a lot of world-class attackers. He's still a very young player who has a place to improve in few things, but his presence is already affecting the team in a very good way. 
59 minutes played
1 goal
2 shots on target
1 penalty won
accurate passes 80%
45 touches
1 duel won
17 possession lost
1 interception
 Rating: 9/10