Levante went to the Camp Nou this time to try to surprise the Catalans. The team didn't start the league too well, and they couldn't afford another disappointing match. Because of suspension, Ronald Koeman had to stay away from this fixture, and the team surprisingly, or not too surprisingly played well. Vs Levante, Sergino Dest once again started as a left-back because of Jordi Alba and Balde's injury. Let's see how the young American did!
Like last time, he had to prove himself again that he can perform on the left side as well. It's not his ideal position, because he's a right-legged player, but considering the circumstances, he had a quite decent match. 
His connection with Memphis Depay is getting better match by match. They understand each other well and try to find each other with the ball frequently, even if the outcome is not always perfect.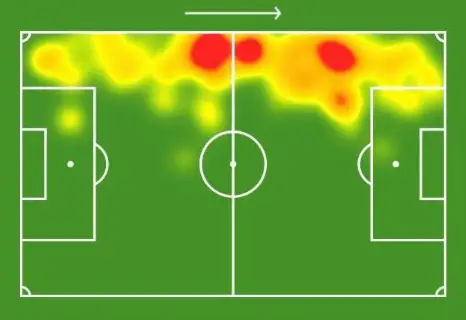 He was very involved the whole match and showed some amazing dribbling skills too. What I like about him is that despite these skills don't always go as he plans, he never stops doing it and is not afraid to take risks. 
The second goal was from his assist to Luuk De Jong. He passed the ball in the perfect rhythm in front of him and the striker didn't miss. It was his first assist of the season. 
There are a few things he has to improve in, like his defending overall. In this aspect, Mingueza is better than him, but their competition can be good for both of them. As I mentioned, he played as a left-back, and despite the many positives, we could see that he's struggling to make dangerous crosses. Of course, he had to do all of these with his weaker leg, but i think this is definitely something he should improve on. 
He had a decent match and let's hope contunies to amaze us with his skills and more assists and goals, but at the meantime also improves on his game.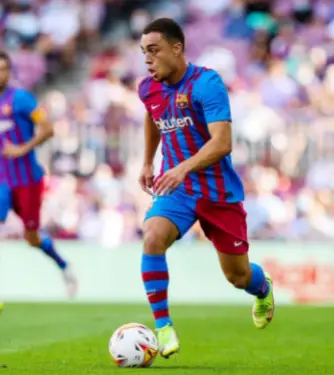 89 minutes played
1 assist 
4 tackles
11 duels won 
99% accurate passes
2 succseful long balls
2 succesful crosses
5 dribbles
Rating: 9/10