The Catalans played against the unpleasant Getafe side. It's never easy to play there, and this time wasn't different either. Koeman sent a quite deranged starting line up to the pitch and the team suffered almost in every way. However thanks to the new man, Memphis Depay, the Catalans could collect the three points vs Getafe. Let's see how the Dutch did!
He was very involved from the begging once again. Despite that, he only arrived on the team, he's already showing that we can count on him. As I mentioned, the team really struggled in attacking, and it felt like Depay was completely alone. Griezmann was invincible the whole time, and we couldn't hear Braithwaite's name a lot of time either. His role was like a false nine, he came back for the ball to build the attack when it was needed, but he also arrived in the box. He is a fast player but can also dribble really well and the team lacked this type of player, especially because of Ansu Fati's absence.
Connection with Frenkie De Jong
One of the best things about Depay is that he already has a special connection with the best midfielder, in my opinion, in our squad. The fact that they play together in the national team, has a really good influence on them and the teammates. De Jong easily finds Depay on the pitch and they understand each other movements well. Furthermore, Depay's goal in the 30th minute was from Frenkie's assist.
The goal and the second half
ter a good dribble in the box, he shot the ball between two defenders in the closer corner of the net. The goalkeeper wasn't prepared for the move so he couldn't save it.
He had few more chances in the second half as well, his biggest one was when Sergino Dest gave him an amazing cross but he ran over it and could only finish it with an interesting movement that went over the net.
What we see from him is very promising so far and I can't wait to see him play with Ansu Fati. I think they can be a very dangerous clinical duo and we need their abilities badly.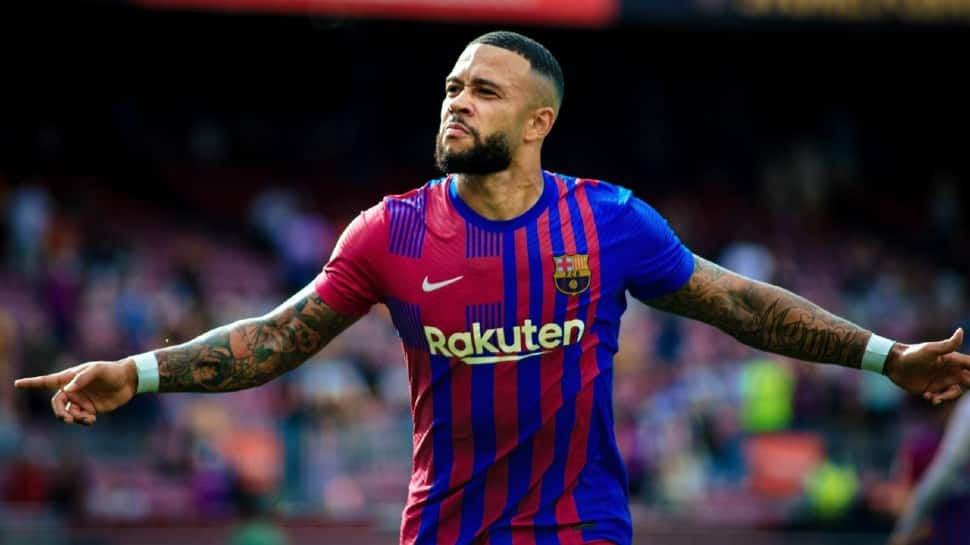 One goal
1 big chance missed
1 shot off-target
59 touches
Accurate passes – 76%
5 duels won
3 fouls
1 tackle
1 successful dribble
24 possession lost
Rating: 9/10