A brilliant performance from Barça ends in a 5-1 demolition of Alaves. It wasn't easy, yet we grew into the game and dominated in the end. And most importantly, there are loads of positive feelings right before the first leg against PSG.
The first half wasn't too good. We had a strong start, with Francisco Trincão, Riqui Puig and league debutant Ilaix Moriba combining all the time to get into dangerous areas. Yet we slowed down after the 10th minute or so, albeit that didn't prevent us from scoring, as Moriba assisted Trincão for the opener. The lead was still marginal, so Leo Messi decided to double it with an insane effort.
Second Half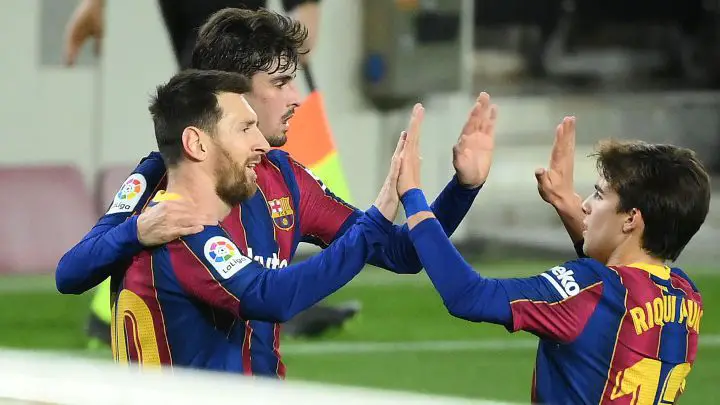 The second period was far more enjoyable. Barça maintained the rhythm and dominated, though a rare error from Ilaix brought Alaves back into it. However, Messi woke up and chose destruction, contributing to 3 goals in the space of 6 minutes.
Overall, each individual contributed to the win. Leo was unstoppable, Trincão absolutely bossed it while Pedri made an instant impact. Griezmann was also impressive, creating 7 big chances in his time on the pitch. Ilaix Moriba, apart from his mistake, was also a big presence on the pitch, adding a lot of dynamism to our midfield.
Plenty of positives to take away from this one. Next, however, we've got the big test, facing Mbappé and Co. in the Champions League round of 16.