After the 2-2 draw against Valencia and only 1 win in their last 5 away fixtures, there was
immense pressure on Barça to win this game against Valladolid. Though noise and
uncertainty were generated by reports of locker room tension, the Catalans had an electric
performance and won 3-0. Even if many question marks remain about this team, the victory
should give them the needed confidence boost for the games to come. In the meanwhile, let's
look at how the Barça players performed in this new and intriguing system vs Valladolid.
Barcelona's Player Ratings

Starting XI:
ter Stegen;
Migueza, Araújo, and Lenglet;
Dest, Pjanić, de Jong, and Jordi Alba;
Messi, Braithwaite, and Pedri.
Substitutions:
71' |Araújo ↔ Umtiti
71'|Jordi Alba ↔ Firpo
71' |de Jong ↔ Busquets
81' |Pedri ↔ Coutinho

The Defense
ter Stegen (7.5): Didn't have much to do. However, in the latter stages of the game, he pulled
off a series of spectacular saves that helped us keep a clean sheet.
Araújo & Mingueza (7.5): The defensive duo had a great performance. They yet again showed
their immense talent and skill.
Lenglet (8): After a run of poor appearances and being left out on the bench, Lenglet found his
way back into the team and had an impressive match. He opened the scoring through a
thumping header and made some key interventions. This game should hopefully help him regain some confidence and form – because Barcelona needs it.
The Midfield
Pjanić (7.5): This was only Pjanić's second La Liga start of the season, and he did impress! The
Bosnian international was important in making those discrete dagger-like passes into the box.
As one of them led to the scoring of the second goal
de Jong (7.5): Like his recent contributions to the team, de Jong was pivotal in sustaining
Barcelona's press and ball progression. With consistency and a bit of risk-taking, de Jong can
bring the best out of him.
Dest (8): Superb! Playing with a back three liberated Sergiño to constantly attack and cause
trouble for the opposition. He added an assist to his name and had a marvelous match for Barça vs Valladolid.
Jordi Alba (7.5): Much like Dest, this system allowed Alba to maintain the team's width and help them offensively. Despite being much more clumsy in the final third, he still put on a great show.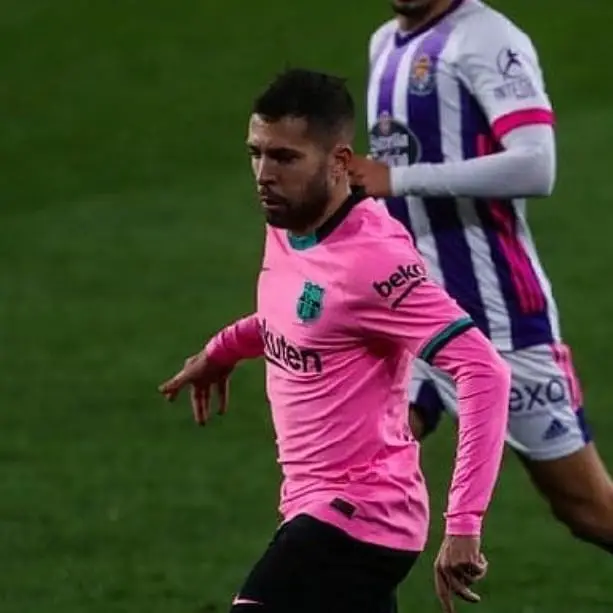 The Attack
Pedri (8.5): I've said it before, and I'll say it again, this boy is a gem! Week in and out he keeps
on impressing us with his intelligence and magnificence on the ball. We witnessed his lovely
backheel assist to Messi and the exciting development of his unique partnership with him as well.
Braithwaite (7.5): A much better display by Braithwaite. He got himself a goal and played a
crucial role by making runs into the box and keeping the defenders occupied.
Messi (9): Another game, another broken record. With a fantastic goal and assist, Messi
overtook Pelé and became the highest goalscorer for a single club. Apart from that astonishing
achievement, he also had a brilliant performance.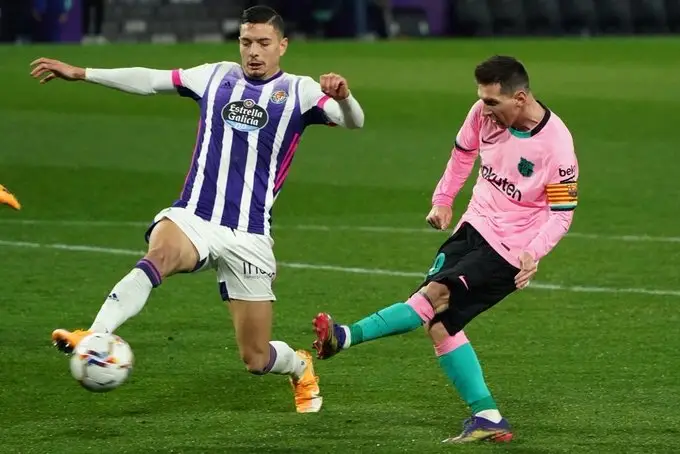 The Substitutes:
Coutinho & Firpo (6.5): The pair didn't make any significant contribution to the team through
their limited game time.
Umtiti & Busquets (6): Their appearances highlighted their declines in their respective ways.
Umtiti came on from the bench and showed his lack of decision making and professionalism.
While Busquets' cameo conveyed the fact that age has really caught up to him…