Frustrating, Barcelona couldn't collect 3 points, once again, this time against Valencia. There is no point of hoping to become La Liga champions this season. Because Barcelona and consistency don't mesh well this season. When was the last time Barça won 3 games in a row in La Liga? Surely could have not happened in 2020/2021.
Players tried, they played with heart till the last second of the game, but it wasn't enough, maybe because of tactics or maybe because everyone hesitates to take risks. Individuallly, no one had a stellar game, probably Messi, Pedri & Marc Andre were better than their teammates, but not quite world class.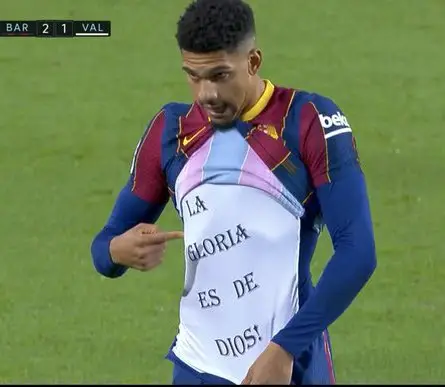 Busquets' substitution meant Barcelona losing balance & depth vs Valencia and opting for transitions. But it didn't work. Obviously, Puig wasn't used, same as Konrad, do Coutinho & Trincão perform better in trainings than they do? Koeman's inability to change the game by substitutions was displayed one more time. Inconsistent — that's how I would describe Barcelona of this season.
---
Koeman's postmatch reaction
Ronald Koeman: "We didn't miss many clear chances today, we only had one or two in the first half. I'm worried that with 2-1 we always want to attack, we have to know that we have to defend and control the game as well. We also lost balls…"
You can read the rest of his interview here: