Aleix Garrido is yet another talented player from 2004 La Masia generation which includes talented players like Gavi, Ilias Akhomach, Ángel Alarcón, Diego Almeida and others. With the best talents of 2004 generation being promoted straight to Juvenil A, Garrido fell short as he was promoted to Juvenil B from Cadet A. However, it doesn't mean he doesn't deserve a spot there as he already made his debut for Juvenil A.
Time at La Masia
Aleix Garrido Cañizares was born on 22 February 2004 in Ripoll. He began playing football at a small club called EF Ripollès. Despite being not wanted by the club for being too small and there Aleix showed great determination and work ethic, where he managed to develop his football. In 2012 he received an offered to join Barcelona famous youth academy La Masia.
However, it was not simple, as at the time he was only 8 years of age, while Barça tends not to recruit anyone outside Barcelona before they reach 11 years of age. Barcelona was left impressed by him that much that at the end of the season he joined Benjamin C. A few seasons later Aleix was promoted to Benjamin B, where he started to play with another talented midfielder Adrià Capdevila with whom they are still playing at Juvenil B.
Which would eventually mark a dangerous midfield trio consisting of Adria, Aleix and Gavi. In 2019 Aleix was promoted to Cadet A, where he managed to score 6 goals just behind players like Angel Alarcon, Ilias Akhomach, Gavi and Jordi Coca. Not only he got excellent goals, but also he provided some outstanding assist to his teammates that season. In summer 2020 he signed a contract extension, which saw him get promoted to Juvenil B. So far this season he scored 4 goals and 1 assist.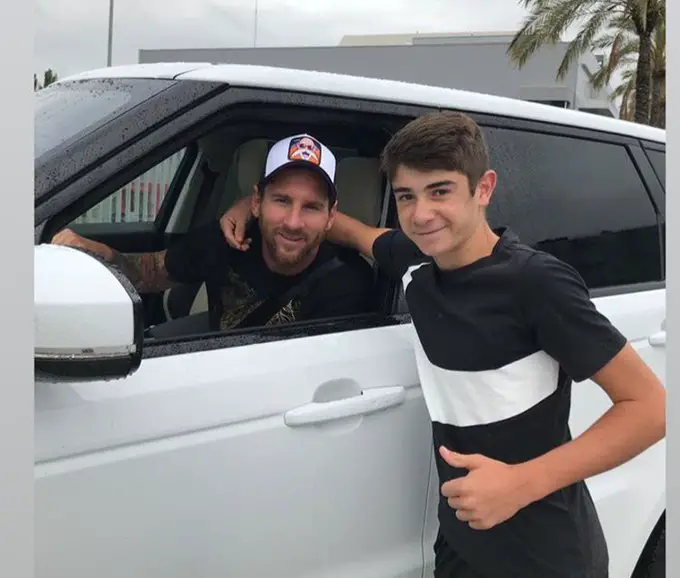 Playing style
Despite him being smaller than some players he has outstanding balance and control of the ball. Even under pressure by physical players, Garrido will not lose the ball that easily. Aleix is an incredibly intelligent player, his understanding of the game and positional awareness makes him an exceptional central midfielder.
Him knowing where exactly to be in the box helps him to contribute to the team with goals. Aleix is a hybrid between a number "6" and "8". Aleix Garrido is not afraid to show off some skills, during the games, even able to find an ambitious pass in a crucial moment.
He is great in tight spaces, thanks to his close control it helps him to avoid pressure from any opponents. Aleix is creative with the ball and we can witness that by watching his passes. Through balls between defensive lines is one of his strengths. Understanding of his teammates' movement helps him to deliver the right pass at the right time. Aleix playing style in some aspects reminds of Leon Goretzka, Tolisso and a little bit of Xavi.
What does the future hold for Aleix Garrido?
It is difficult to say if Garrido will be able to make into the Barcelona's first team, with a lot of talented midfielder coming through La Masia. However, in a few years, we could see how he will manage to adjust to professional football at Barcelona B.
I am expecting great things from Garrido and hoping to see him perform next season at Juvenil A. At the age of 16 he could play a key role in the team, especially if some key midfielder will get the promotion to Barcelona B.
Potential: 8.5/10 – Has potential to become a key player for a team in the top 5 leagues.