After the last Champions League night of the year, FC Barcelona had to focus on the league more than ever. The Catalans are far behind the first place (Real Sociedad), and if they want to have a say in the race for the top place, they have to start winning games. Koeman once again went with a controversial lineup. Coutinho, Griezmann, and Lionel Messi started with Busquets and Frenkie De Jong. However, the Dutch player had a different role this time. I think it surprised many of us but let's see if it was in a good or bad way.
From the start of the game, we could see that he was playing in a more attacking position, higher on the pitch. Sometimes he was even next to Messi or close to the box. Frenkie De Jong seemed to enjoy this new role and tried to get involved in most of the attacks. He reminded me of his days at Ajax. It was really good to see his dynamic long runs. He is a fast player, and he could show that yesterday. He had a big part in the goal too. Frenkie saw the opportunity, took advantage of the opponent's mistake, and gave an assist to Messi.
Man of the Match?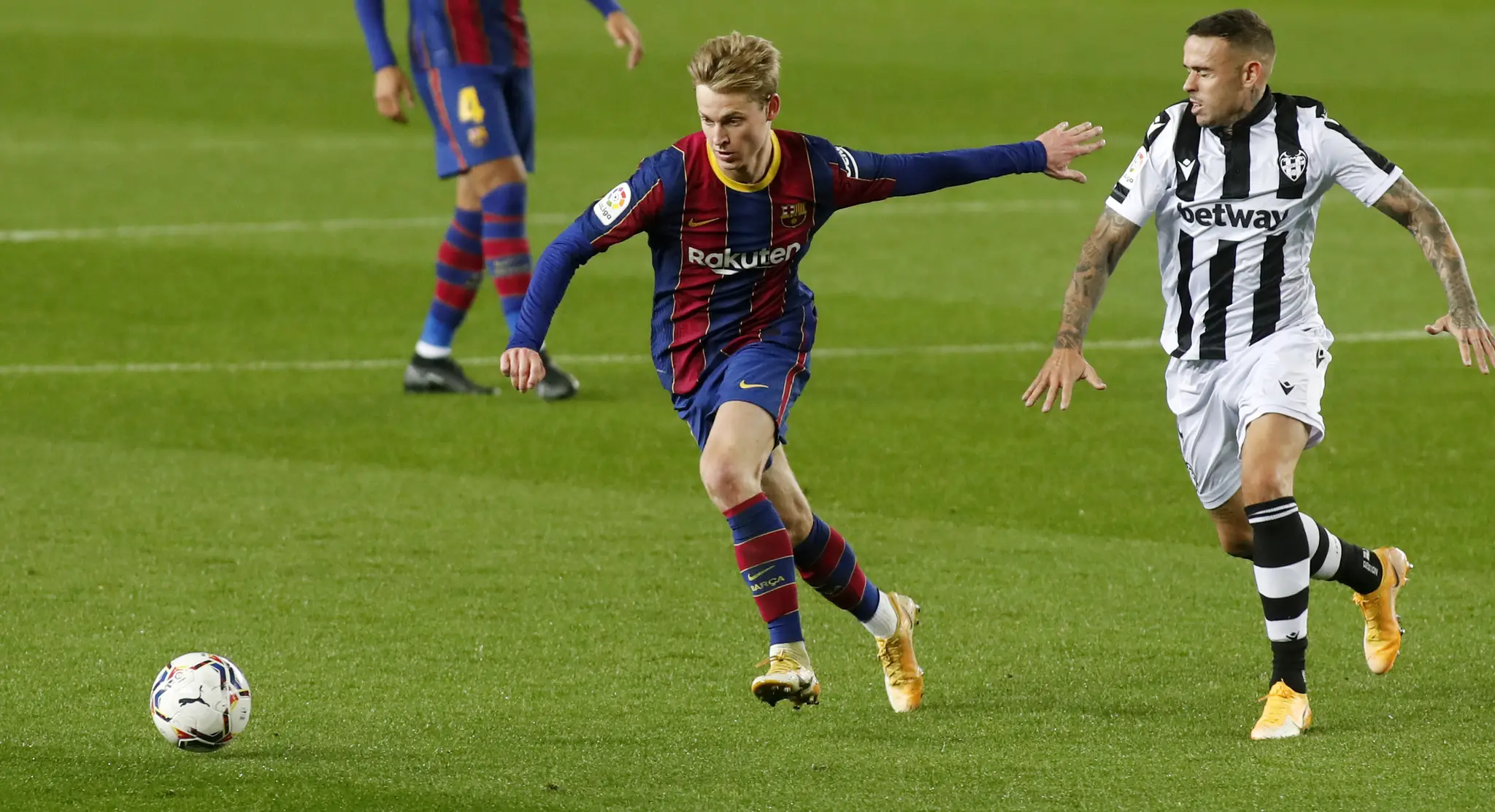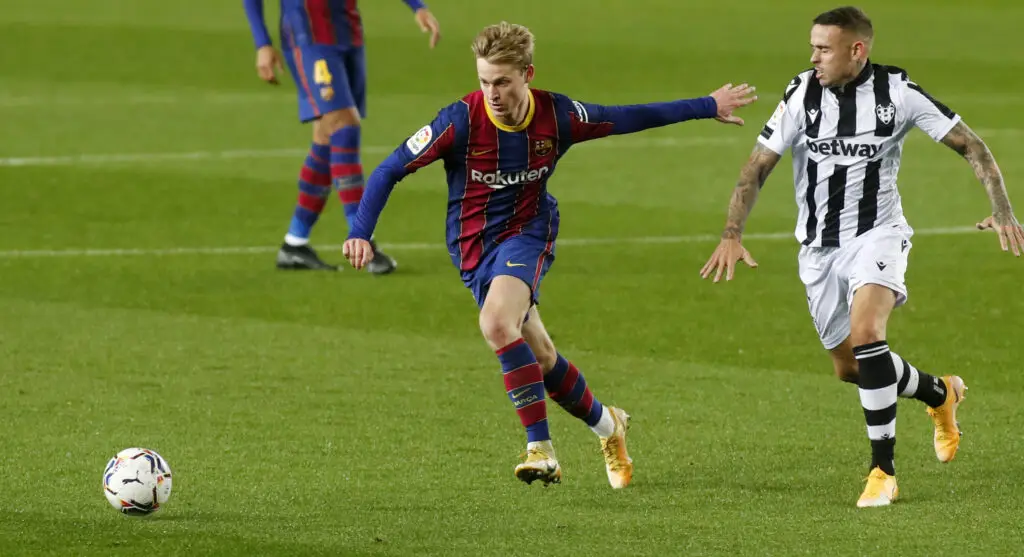 For me, it was a "Man of the Match" performance. However, he can still improve in a few things. He did well, but I expect more risque in his game. In the previous matches, he showed that he's capable of making risque but very effective passes behind the opponents' defense. I would like to see him do that more frequently. The lack of concentration sometimes leads him to lose possession, which is something he has to improve on as well. Unlike a lot of cules, I actually believe he hasn't had a bad season. He can be better that is true, but we have to take into account the whole team is struggling, and Koeman doesn't seem to find the solution even if that is in front of him, but that's a different story.
I think we are yet to see the best De Jong, and I'm hoping, in the close future, preferably Xavi, will bring the best out of him.
accurate passes – 91.7%
5 key passes
1 big chance created
3 long balls
6 duels won
3 dribbles
1 tackle
Rating: 9/10