In the 2019/20 season Barcelona conceded 38 goals in La Liga, their highest tally since the 2012/13 season. This proved to be the reason for the Catalans missing out on their third successive league title. Even though they scored 16 more goals than champions Real Madrid, the fragile defense proved to be costly. Real had conceded just 25 goals all season. Moreover, the 8-2 Champions League defeat to Bayern Munich exposed the fragile defense even further. Even though Barca are expected to sign former La Masia player Eric Garcia in 2021, another name which they should consider is 21-year-old French center back Dayot Upamecano. He currently plays for Rasen Ballsport Leipzig in the Bundesliga.
CAREER OVERVIEW
Upamecano played for several teams in the French lower divisions before joining Valenciennes FC in Ligue 2 in 2013. He attracted a lot of attention from several major European clubs, including Manchester United. And eventually joined Red Bull Salzburg in July 2015 for a reported fee of €2.2 million.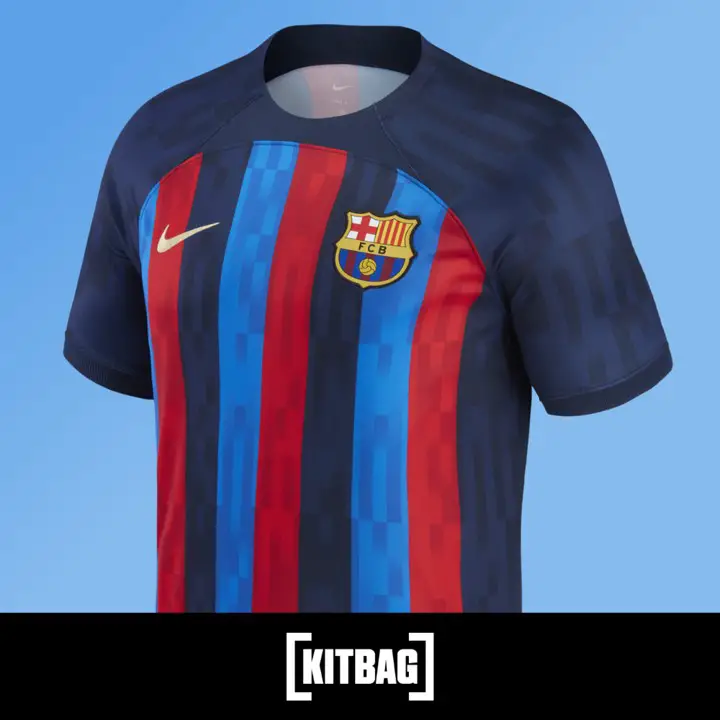 On 13 January 2017, Upamecano joined RB Leipzig (another Red Bull owned club) on a 4 1⁄2-year deal, for a reported €10 million fee. He was also shortlisted for the 2018 Golden Boy award. He continues to play for the club from Saxony till date and has certainly developed into one of the best young centre backs in the sport. Even though he recently renewed his contract until 2023, in the summer of 2021 he will have a release clause of just 42m.
BALL PLAYING CENTRE BACK
One of the main attributes which a Barcelona centre back needs to have is to good technical quality on the ball. Both in terms of advancing with the ball at his feet as well as playing penetrating forward passes. This is a key aspect of Upamecano's game and what sets him apart from other centre backs. He is positive and superb in possession. Now since Barcelona missed out on Matthijs De Ligt in 2019, Upamecano is a must. Typically, Upamecano has the ability to beat the press with his dribbling as well as break the lines with his passing.
Upamecano is mostly utilised on the centre of a 3-man defense in a 3-5-2. He also plays in a 4-man defence when that system is used. Nagelsmann's flexibility helps him to play and develop in many different structures. From this position he initiates attacks through his progressive passing. Also, Leipzig's style of play is similar to what we expect from Barcelona.
Nobody in Leipzig's current squad averages more touches per 90 minutes than Upamecano. In the 2019/20 season he completed more 1700 passes in 27 matches with an accuracy of 89%. He has started the new season in the same manner. Astonishingly, he has completed more than 100 passes in two out of his opening four matches. His accuracy being 91%.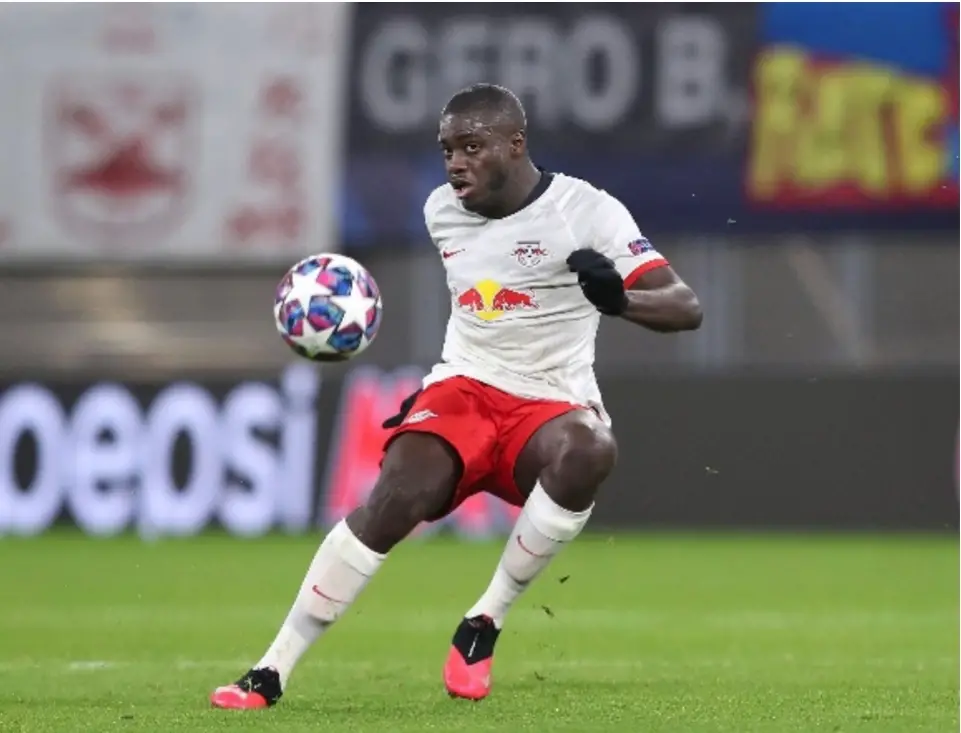 BEATING THE PRESS
When Leipzig are playing inside their defensive third Dayot Upamecano is cool, calm and collected. Last season, he completed the second most passes under pressure of all defenders in the Bundesliga.
The Champions League quarter final against Atletico Madrid was a prime example of his qualities. He shines when receiving the ball and very seldom looks uncomfortable. He is never fazed by pressure. Always looking to advance play forward, he often drives into spaces. He can 'burst' forward with a brutal change of pace before looking to find a teammate between the opposition lines.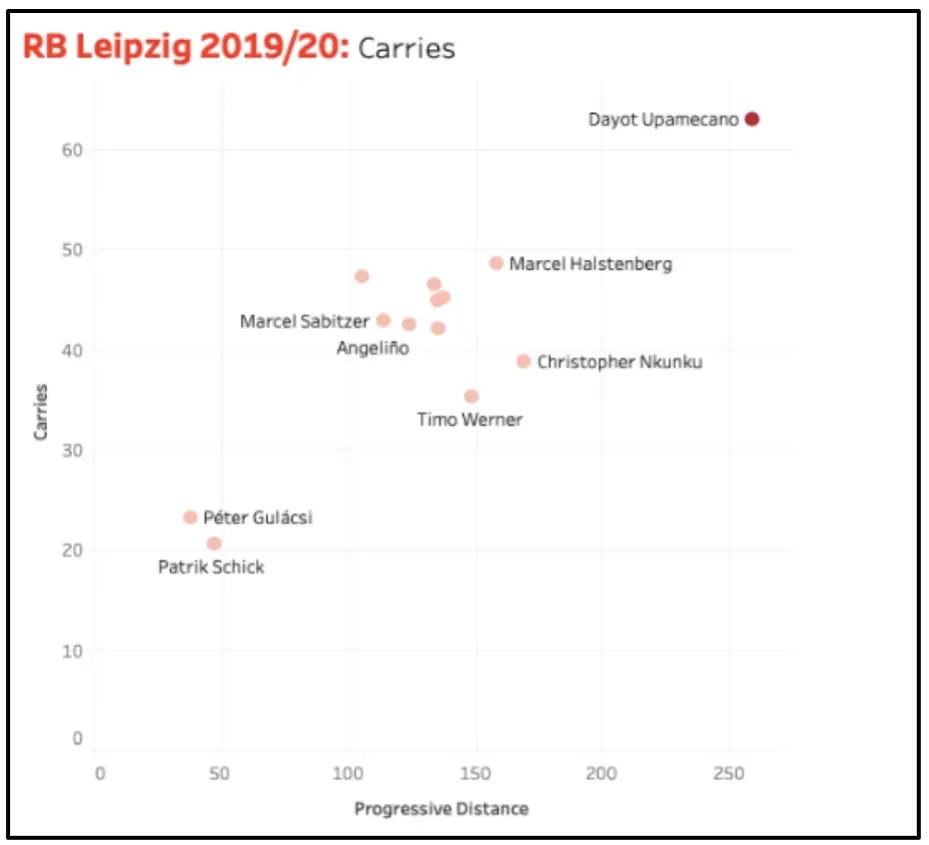 TIGHT, AGGRESSIVE AND PROACTIVE DEFENDING
Standing at 185 cm tall, Upamecano is not the tallest defender but his rate of winning aerial duels is by no means bad. He won 65.08% of his aerial duels (Pique 71.11%, Lenglet 62.16%) last season. But surely this isn't his main strength. One of the key features of his defensive game is his ability and willingness to get very tight to the opposition strikers. And to be aggressive and proactive in his defensive work.
Unlike many of his compatriots for his age group, Upamecano excels off the ball just as much as he does on it. His athleticism and in-game awareness ensures that he is able to recover on the counter and protect spaces behind him in a high line. Inside the penalty area, he constantly keeps track of players around him. And rarely loses focus on blindside movements.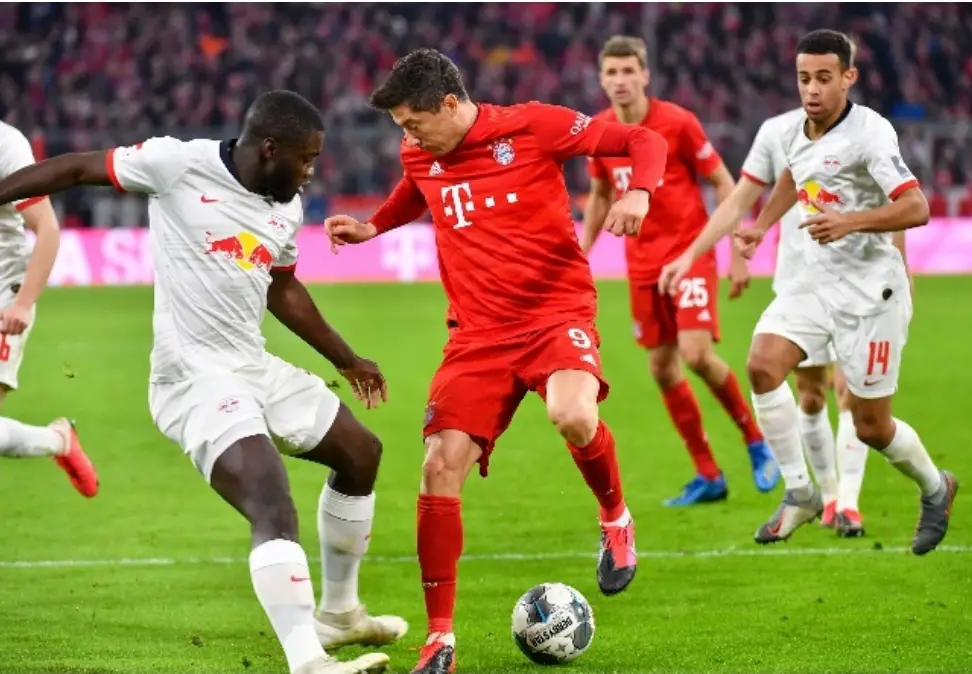 BIG GAME PLAYER
An obvious question among fans is that would Upamecano be able to adapt to a new league? Answer: When Leipzig faced treble winners Bayern Munich earlier this year, Upamecano made a remarkable 17 interceptions and eight clearances, won all three of his aerial duels and won four of his five defensive duels. He spearheaded a fantastic Leipzig rear-guard performance. Leipzig earned a 0-0 draw and Dayot Upamecano picked up the Man of the Match award for his efforts.
Another example is the Champions League quarter final against Atletico Madrid. He completely bossed the match against Simeone's men. And picked up another Man of the Match award.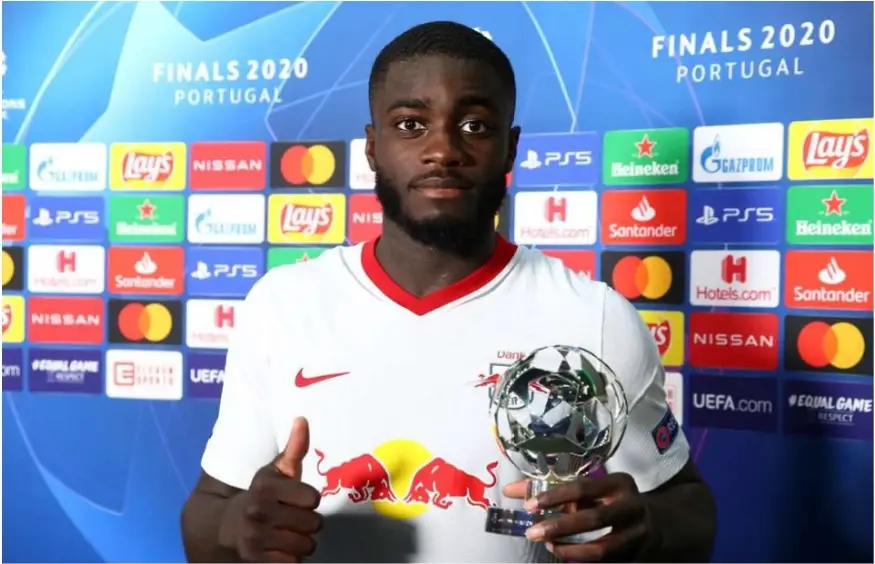 AREAS TO IMPROVE UPON
The first aspect which he needs to improve is that he must score more goals. Last season Upamecano has an expected goals rating (xG) of 3.27, but he failed to find the back of the net. Throughout his career to date, his xG is 9.61, yet he only has five goals to his name in professional football.
As for improvements to his defensive game, he could probably improve his decision making. At times his eagerness to engage and force the issue can result in him conceding cheap free kicks or getting caught the wrong side of his man. In these situations, he is often able to utilise his physical attributes to limit the damage.
But it is still something to be worked on. He also has a tendency sometimes to overplay and get caught in possession. However, his dribbling and distribution is also a major strength. The issue here is to find the right balance. The decision making is likely to improve with time and experience.
DEBUNKING THE MYTH: UPAMECANO IS INJURY PRONE
One common misconception among Cules is that Dayot Upamecano is injury prone. And that he could turn into another Samuel Umtiti like signing. Well, this is completely false. Since joining RB Leipzig in January 2017, he has suffered from only one serious injury. It was a knee injury in January 2019, and he was out for around 4 months. He was injury free for 2 years prior to this.
And after returning in May 2019, he has not suffered a single injury. He was injury free for the entire 2019/20 season. His fitness is good enough and there is nothing to worry about it.
ADVANTAGE OVER JULES KOUNDE
Another young French centre back who Barcelona could target is Sevilla's Jules Kounde. No doubt he is an excellent player too. But Upamecano holds an advantage over him. His exceptional ball playing abilities makes him more suited to a club like Barcelona.
Also, Kounde has started playing at the highest level only since last season. Whereas Upamecano has been doing so ever since joining Leipzig in 2017. Another considerable point is the price tag. While Dayot Upamecano will have a release clause of 42m in the summer of 2021, Kounde's release clause is a whopping 75m.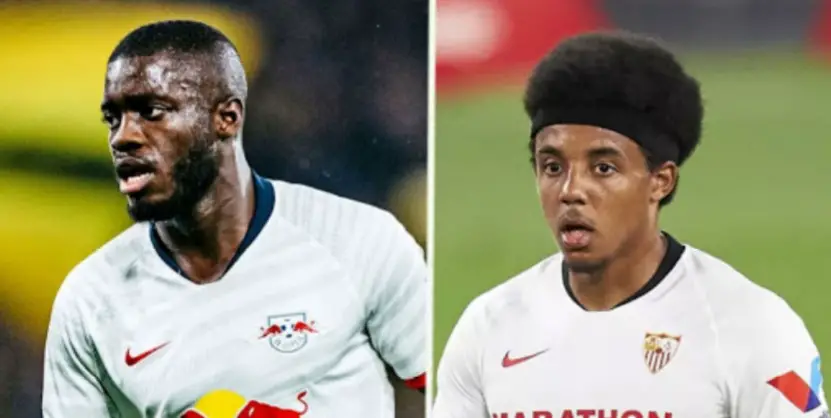 CONCLUSION
With Gerard Pique turning 34 next year and Eric Garcia still being under development, its safe to say that someone like Dayot Upamecano can be an immediate upgrade in Barcelona's back four. And getting him for just 42m seems like an absolute bargain. Upamecano is only 21 and is already performing at a very high level.
He should improve even further and could potentially provide several years of service to whichever club can snap him up. All things considered; with the qualities he possesses it's hard to argue that he wouldn't be worth it.
Information: Barcelona reportedly wanted to sign Upamecano for 100m in 2018. This was when Mascherano departed and there were uncertainties over Umtiti's contract renewal. The Catalans have scouted him on multiple occasions too.
Dayot Upamecano himself admitted that Barcelona is one of his dream destinations.
"As a youngster you dream of playing for Barcelona, Real Madrid, Manchester United but to get there, you have to work hard." – He added in an interview.