Sergiño Dest made his decision, and he will play for Barça. Barça beat Bayern Munich in the race. On Saturday, Barça have reached agreement with Ajax for €20m+bonuses, sources of Ajax told @Freek_JansenVI. Moreover, sources within Ajax report that Barça reached an agreement late on Saturday evening with Ajax for €20m+bonuses for Sergiño Dest. He will fly to Spain on Monday confirmed by @MikeVerweij.
Bayern were leading the race for Dest's signature for months. Dest visited a Bayern game in February, but Bayern's offer was below Ajax's asking price. Only after Barça came into the picture, Bayern raised their offer, but even that wasn't enough.
The blaugrana currently awaits for Sergiño Dest for tomorrow Monday in Barcelona. He will undergo for medical to close the operation and incorporate him into the training dynamics of the first team as per @ffpolo
Confirmations all over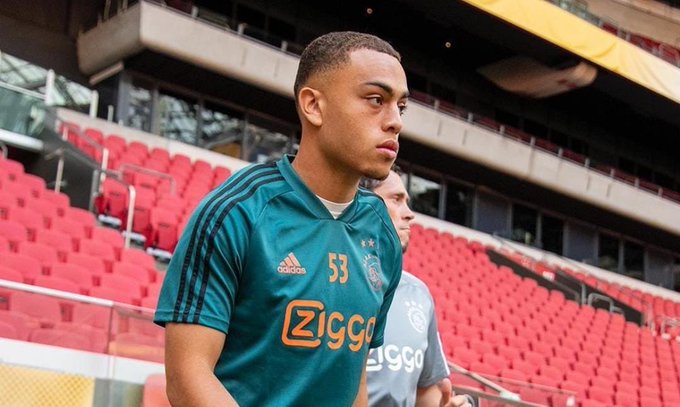 According to @FabrizioRomano, in next few hours, Sergiño Dest will sign his contract as new Barcelona player until June 2025. Barça and Ajax are planning the official announcement. After the match against Vitesse yesterday, Sergiño Dest was told that an agreement between Barça and Ajax has been reached.
@MikeVerweij adds that Sergiño Dest has permission to fly to Barça on this Sunday afternoon or Monday to sign for Barça. @Plettigoal added that Bayern are not willing to pay the excessive demands from Ajax for Sergiño Dest. So NO agreement between the clubs. But he would have loved to join Bayern, officials of the clubs are informed about that. Bayern saw him as 'sure thing'.
@SkySportDE confirmed: Barça have agreed with Ajax for Sergiño Dest on €20m+add-ons. Bayern are probably out of the race. Personal agreement isn't completed yet between Barça and Dest but he should sign for Barça for 5 years.
Sergiño Dest will be Ronald Koeman's first signing at FC Barcelona. Barça reached an agreement with Ajax on a transfer fee of €20M plus bonuses for Dest.
Local journalists @tomhamiltonespn@moillorens@samuelmarsden [ESPN] confirm that Barca and Ajax have agreed deal for Dest of €20m plus add ons. Dest now has the permission to talk to Barça and it should be a formality. Moreover, "Sergiño Dest already agreed with Barça. But as a respect to Ajax, Barça will just formally agree terms with Dest. Same thing happened with Frenkie."