Now that he officially leaves, it's time to thank Luis Suarez for his great time at Barcelona. Hana is here with this open letter to the 3rd goalscorer in our history. It was a great ride!
When I started following Barcelona in 2014 after the World Cup, I fell in love with the Messi-Suarez-Neymar trio. All three of them are very special to me. Their friendship on and off the pitch was something very unique. Furthermore, Luis Suarez in his first three seasons at the club was a sensational striker. Although considering that he doesn't have the Barca DNA and not the type of striker the club usually needs, he did an amazing job at that time.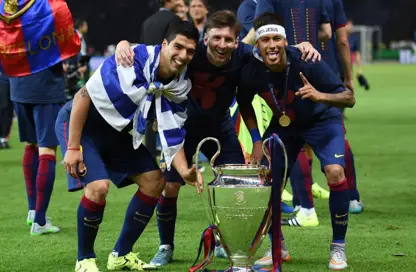 He won several trophies. He had a crucial part in the 2014/15 Champions League campaign. Without him, I'm not sure Barca would have won the trophy. 
His last two seasons haven't been the best, but we shouldn't forget the great moments and many goals he scored for the team. He is a club legend and deserves respect from everyone. 
Statistics and award:
He won the golden shoe in the 2015/16 season after scoring 40 goals in Laliga. He scored 198 goals for the club and gave 97 assists.
My story with Suarez:
Personally, It will always be a part of me who supports Suarez no matter what. He's the reason I started drinking Yerba Mate. I saw him and Messi bringing their mate everywhere. Therefore, I was curious because I didn't know what was that so I searched for it on the internet. I was and I'm still obsessed with the culture of this tea and that's thanks to Luis Suarez. As a Hungarian 15 years old, I started drinking yerba mate on my own and I adore it more and more every single day, it's my favorite drink.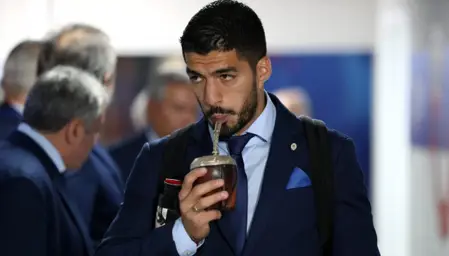 I would like to thanks Luis Suarez for the amazing moments and I wish good luck to him in the future!