Futbol Club Barcelona begin their 2020-21 La Liga campaign by hosting Villarreal at the Camp Nou on 27th September. Here is a list of players who have represented both clubs in their careers.
ROBERT FERNANDEZ
Roberto 'Robert' Fernandez Bonino was a product of Villarreal's youth academy. The Spaniard played for the senior team for only one season (1978-79) before joining Castellon. He joined Barcelona in 1986 from Valencia and played 144 matches for the Catalan club. His stay at Barcelona was for 4 years. He returned to Valencia in 1990 and eventually to Villarreal 4 years later. This time it was a much longer stint. The midfielder played 142 matches for the yellow submarines before joining Cordoba in 1999. Fernandez returned to Barcelona as the Sporting Director in 2015 and stayed in office until 2018.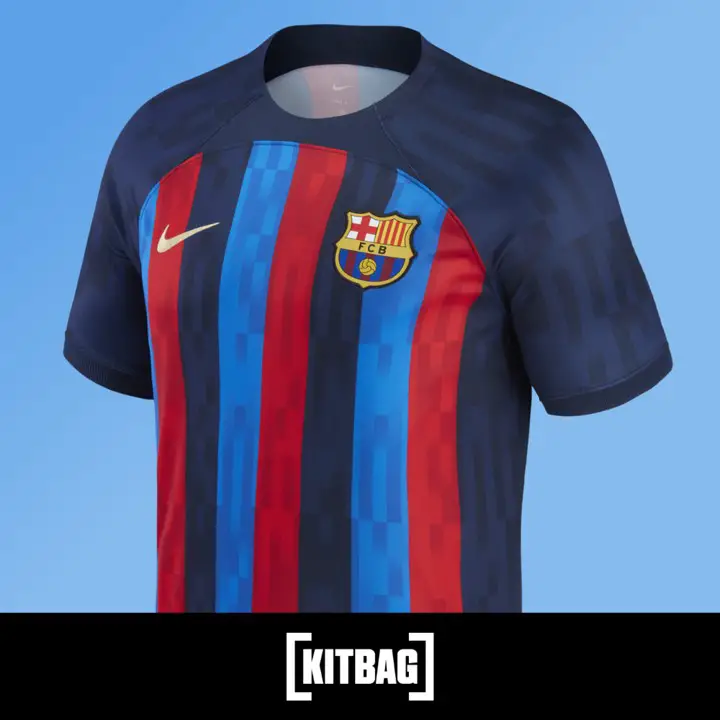 Villarreal: 1978-1979, 1995-1999
FC Barcelona: 1986-1990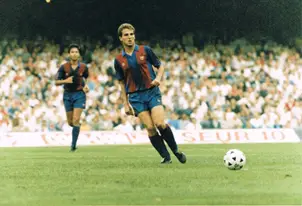 GUILLERMO AMOR
Amor was a product Barcelona's youth academy. He represented Barcelona B from 1984 to 1988. He then made the step up to the senior team in 1988 and spent 10 years of a very distinguished career. Furthermore, he represented the Blaugrana in 408 matches, scoring 64 matches. The Spanish central midfielder left Barca for Italian club Fiorentina in 1998 and his 2 years in Italy were largely impacted by injuries. Robert could make only 24 appearances. He returned to Spain in 2000 to join Villarreal where he spent two seasons making 63 appearances. He retired from football in 2003.
FC Barcelona: 1980-1998 (Including Youth Teams)
Villarreal: 2000-2002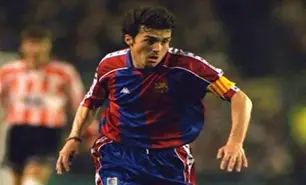 PEPE REINA
Son of former Barcelona GoalKeeper Miguel Reina, Pepe Reina joined Barcelona's youth academy in 1995 as a 13 year old. He spent 5 years with the youth teams before making his first team debut in 2000. He made 49 appearances. After signing German goalkeeper Robert Enke in 2002, Barcelona told Reina he was free to leave the club. Reina joined Villarreal and went on to spend three seasons with the Valencian club. In 2004, Villarreal reached the semi-final of the UEFA Cup. And, in Reina's final season at the club, he helped El Submarino Amarillo qualify for the Champion's League for the first time in its history. He left for Liverpool in 2005.
FC Barcelona: 1995-2002 (Including Youth Teams)
Villarreal: 2002-2005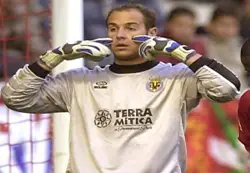 SONNY ANDERSON
Brazilian striker Sonny Anderson FC Barcelona in 1997 from AS Monaco. He had to battle for first-choice status with the likes of Luis Enrique and Patrick Kluivert. But he fared well, scoring ten times in La Liga alone in his first season, as the Catalans won the double.In his second year, which included some run-ins with manager Louis Van Gaal, he played less. This prompted a return to France with rising Olympique Lyonnais, for approximately €18 million. He scored 21 goals in 68 matches. In 2003, aged 33, free agent Anderson returned to Spain with Villarreal CF. In his only full campaign he scored 12 times, including against Real Madrid, former club Barcelona (2–1, in the 89th minute) and Valencia CF, while also helping the Yellow Submarine to the semifinals of the UEFA Cup.
FC Barcelona: 1997-1999
Villarreal: 2003-2004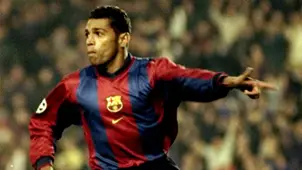 JUAN PABLO SORIN
Argentine left back Sorin joined Barcelona from Lazio in 2002 and spent only half a season in Catalonia. He made just 15 appearances before joining Paris Saint Germain in 2003. In November 2004, Sorin transferred to Villarreal on free transfer. Sorín enjoyed a good deal of success with Villarreal, helping them reach the semi-finals of the Champions League. He spent 2 seasons with the yellow submarine, playing 60 matches. He left Villarreal for Hamburger SV in 2006.
FC Barcelona: 2002-2003
Villarreal: 2004-2006
JUAN ANTONIO PIZZI
The Argentine born Spanish striker joined Barcelona from Tenerife in 1996. He was never an undisputed starter, barred by Ronaldo, Sonny Anderson and the versatile Luis Enrique during his two-season stint. He managed to net 18 times in competitive matches. But he was a very popular figure among the Camp Nou faithful. He left Barcelona for River Plate in 1998. After starting 2001–02 back with Rosario he signed with Villarreal CF for its closure, as the club had lost to a severe leg injury countryman Martín Palermo. He subsequently announced his retirement.
FC Barcelona: 1996-1998
Villarreal: 2002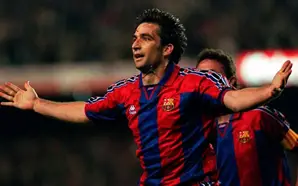 JUAN ROMAN RIQUELME
Another Argentine on the list. In July 2002, after seven successful seasons with Boca Juniors, Riquelme was transferred to Barcelona in Spain for a reported €11 million transfer fee. Barça manager Louis van Gaal described Riquelme as a "political signing". He treated him with indifference. When the Dutchman did play him, he did so rarely, deploying him as a winger. Thus, the player was unable to find his form during a period of largely substitute appearances, losing his place in the first team. He played mainly – as a starter – in the Copa del Rey. When Barcelona signed Ronaldinho, the club exceeded the maximum foreign players that Spanish teams were allowed, prompting Riquelme's two-year loan move to Villarreal. He spent 4 years with Villarreal before going back to Boca Juniors in 2007.
FC Barcelona: 2002-2003
Villarreal: 2003-2007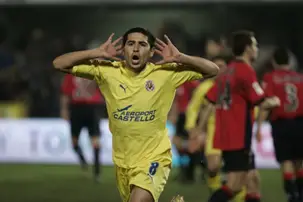 EDMILSON
In July 2004, Brazilian Centre Back Edmílson joined FC Barcelona from Lyon for a reported €10 million. on 3 October, after having come on as a substitute for Samuel Eto'o during against CD Numancia, he himself had to be substituted after only five minutes on the pitch. He was injured and sidelined for several months.Edmílson recovered fully for 2005–06, playing an important part in Frank Rijkaard's team as they won the league and the Champions League. In the UCL, he appeared in nine matches including the first half of the final against Arsenal. After a poor 2007–08 campaign, both individually and collectively, 32-year-old Edmílson left Barcelona as his contract was not renewed. On 23 May 2008, Edmílson signed for one year with Villarreal CF. After only a couple of months, however, he returned to his country, joining Palmeiras on a two-year deal,
FC Barcelona: 2004-2008
Villarreal: 2008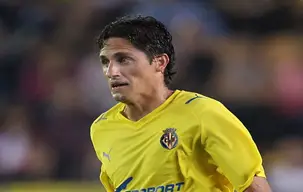 JULIANO BELLETTI
Brazilian right back Belletti joined Villarreal from Sao Paolo in 2002. His move to Valencia had collapsed at the last moment in the previous year. He appeared in 59 league matches for Villarreal. In 2004 he signed for Barcelona where he became the first-choice right-back and a key set-piece taker in the squad. In the 2006 Champion's League final he scored the second and winning goal against Arsenal coming on as a substitute. Belletti's third season was marked by injuries and competition from Gianluca Zambrotta proved too much for him. He played very little in Barcelona's season that ended without silverware. He joined Chelsea in 2007.
Villarreal: 2002-2004
FC Barcelona: 2004-2007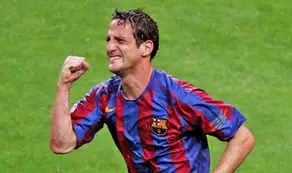 JONATHAN DOS SANTOS
Dos Santos joined Barcelona's youth academy in 2002. He played for several youth teams before making his first team debut in 2009. But it never happened for him. In the next 5 years he could only appear in 14 league matches for the Catalan club. On 9 July 2014, Dos Santos signed a five-year deal with Villarreal and went on to play with his brother Giovani. He got a fair bit of playing time with the Yellow Submarines. He played in 88 matches before LA Galaxy in the MLS and continues to play there.
FC Barcelona: 2002-2014 (Including Youth Teams)
Villarreal: 2014-2017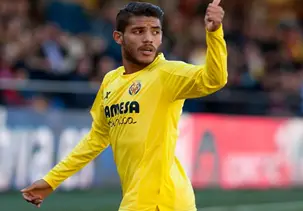 DENIS SUAREZ
Denis Suárez completed a transfer to Barcelona from Manchester City for an undisclosed fee, signing a four-year contract. During the 2013–14 season he played mostly for Barcelona B in the Spanish Segunda División to continue his development. In 2015, Suárez completed a transfer to Villarreal for an undisclosed fee, signing a four-year contract which included a buy back clause. In 2016, Barcelona announced the return of Suárez after exercising the buyback clause. Barcelona paid €3.5 million and Suárez signed a four-year contract, with an option of a further year depending on the number of appearances. He would never be a regular first team player and was eventually sold to Celta Vigo in 2019 for 16 millions.
FC Barcelona: 2013-2015, 2016-2019
Villarreal: 2015-2016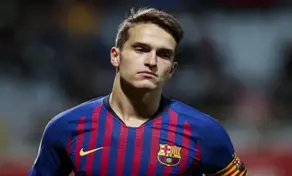 PACO ALCACER
Paco Alcacer joined Barcelona from Valencia in 2016 for a 30 million fee. He was the fourth choice forward for Barcelona behind Messi, Neymar and Suarez. He made only 37 league appearances in 2 seasons. Alcacer then joined Borussia Dortmund on loan for the 2018-19 season who made the transfer permanent in 2019. He finished the season as Bundesliga's second highest scorer. He lost his place in Dortmund's team following their acquisition of Erling Haaland in January 2020. The Spanish striker moved to Villarreal for 25 million and became their costliest ever signing.
FC Barcelona: 2016-2018
Villarreal: 2020- Present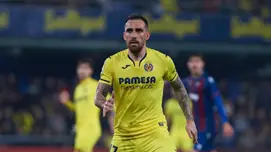 ---
These are the main players that played for both FC Barcelona and Villarreal. There are more players, like the recent transfer of Jorge Cuenca. Both Villarreal and Barcelona made this deal just recently.