Immediately after Rakitić's departure was confirmed, reports started flooding in regarding Vidal's future. The Chilean Vidal agreed on personal terms with Inter Milan. He's ready to reunite with Antonio Conte and sign a 2-year deal worth nearly €6 million/year. The Nerazzurri waited to Barcelona to release the player, and Barça waited for Inter to release godin. However, now it's official. Much like Rakitić's move to Sevilla, the Chilean's transfer to Inter won't generate astounding revenue. However, it'll further free-up Barcelona's enormous wage bill and potentially create space for the new system that Koeman want. Yet again, one of Ronald Koeman's unwanted players is leaving. So let's go ahead and take a look at how Vidal has fared in the colours of Blaugrana.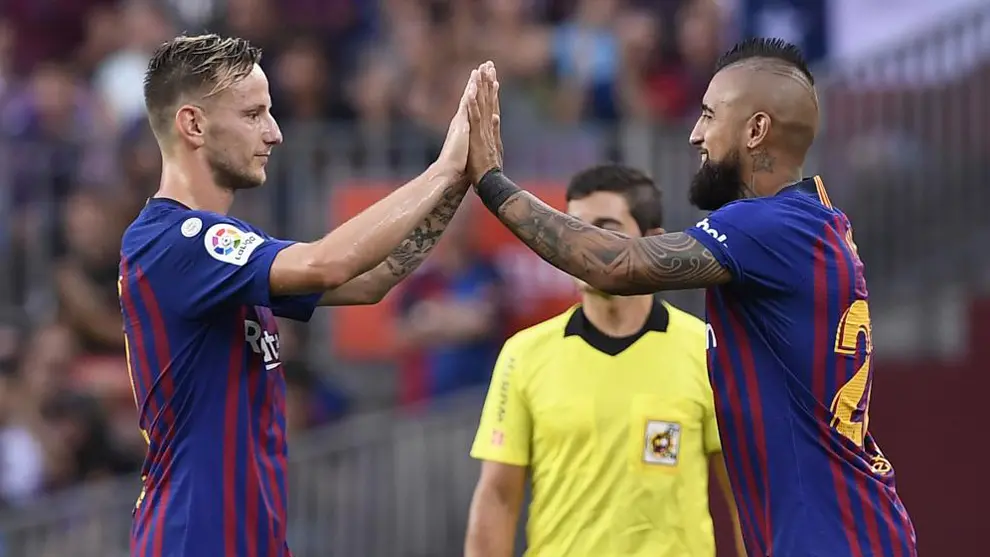 Assessing Vidal's time in Barcelona
Arturo Vidal was signed from Bayern Munich in summer of 2018 for approximately €18 million. Since then he has made 96 appearances, scored 11 goals, and assisted 10. Barça fans, including me, were sceptical over this unorthodox signing. Although with the current board at the helm, it wasn't surprising that they chased after a player known for their physicality. As in recent years, we've witnessed more and more unusual signings, such as Paulinho, André Gomes, and Arda Turan. And those names are just a few out of the many…Anyways, despite having serious concerns over the Chilean's signing he proved me and many other Culers wrong.
Vidal's presence at Barcelona was similar to Paulinho's – he offered something different to the squad. He's not a player who is brilliant on the ball or precise with his passing. However, he's one of the few players who makes those darting runs into the opposition box from midfield. Allowing players like Messi to pick out a pass and present a goal threat or help occupy the defenders while the fullbacks make runs in behind. Time and time again, especially this season, he has come to Barcelona's rescue by either opening the scoring or putting one behind the net when no attacking threat was being provided. All in all, his presence has offered the team a different dynamic which has been beneficial to them.
That being said, it doesn't make sense for a club that is crying out for youth, energy, and identity to keep a 33-year-old Arturo Vidal. Like Rakitić, Vidal is an ageing player who's hogging up game time from the youngsters. He's slow, sluggish, and doesn't fit the Barcelona model. Moreover, his desire is to be part of the club's project and start every game week in and week out. And with Koeman as the Barça manager, it's obvious that Vidal's wishes have no possibility of becoming a reality. Thus, resulting in the strongly linked move to Italy. 
Final Words
To conclude, this transfer announcement has been nothing short of unsurprising. The Chilean was already close to a move to the Nerazzurri back in January. He was open to the move But Barcelona saw him as an essential player. And much like the Rakitić transfer, both parties come out better from this deal. Arturo Vidal gets his playtime and opportunity to work with Conte, who he rates highly.
While Barça can have some breathing space – financially – and allow upcoming stars like Riqui Puig to get the game time they deserve. Even though not everything was sunshine and rainbows, we Culers are grateful for what Vidal has achieved with the club during his 2-year tenure. Thank you and good luck, Arturo!