A wind whirls through the town of Barcelona. In the streets, empty cans and broken bottles. Cars set on fire. Posters are to be seen all over the streets of Barcelona. Even the once flashy Camp Nou seems to have lost its meaning. In the apartment, tears are shed. It's not one apartment. Not two. Not three. The whole town of Barcelona is mourning, broken by the latest news: Barcelona and Messi are no more.
Barcelona seemed to be Messi and Messi was the equivalent of Barcelona. That's right, was, not is. It's all of the past now. The much feared divorce has happened. According to the latest reports, Messi refuses to play another game with Barça and has communicated his decision to the club. Messi was worldwide known for his loyalty to his sole club, Barcelona FC. All fans remember the first contract signed with a napkin in Carles Rexach's presence almost twenty years ago.
Messi's likely departure marks the end of an era. In 2009, Barcelona won the sextuple. Pep Guardiola was back then at the helm; It was this team that had impressed the world. And there was Messi, too. In that well known false nine role, Leo had become a superstar barely aged 21. And unlike former legends Ronaldinho, Deco or Rivaldo, he lasted a long time. Messi has seen the club in three distinct phases: The Pep Era, the Lucho Era & The Valverde Era.
Leading the team for more than a decade
The Pep Era was synonym of success. Leo won three Ballon D'Ors, two Champions Leagues and so much more. As much as on the individual level or the collective level, Messi had won it all. Barcelona enjoyed the presence of what was to become the GOAT. Accompanied with legends such as as Valdes, Iniesta, Xavi And Piqué, Leo Messi was shining through Barcelona's light. Despite receiving offers from abroad, Messi never left Barcelona. He could have had but his heart was Blaugrana and this precisely prevented the Argentinian superstar from joining any other club. Alas, Pep was forced out to leave by none other than Barcelona President Sandro Rosell.
A suitor was tough to find: Tito Vilanova unfortunately left this world too early and was coach for far too little time. Tata Martino didn't last long either having failed in every sense of the word. Enrique was the chosen one. A former Blaugrana who played for the team earlier was back at the helm. And what a time it was. The 2015 treble marked through the brilliant MSN. Unstoppable, Messi, Suarez and Neymar were thought to be the next big thing. Or almost. For Neymar left for an unprecedented 222M fee for PSG in 2017, leaving Suarez & Messi at Barcelona; A few years after its birth, the MSN was no more. The end of the MSN marked the end of Lucho's Era, who felt incapable of leading Barcelona any further.
It wasn't the same from him since 2017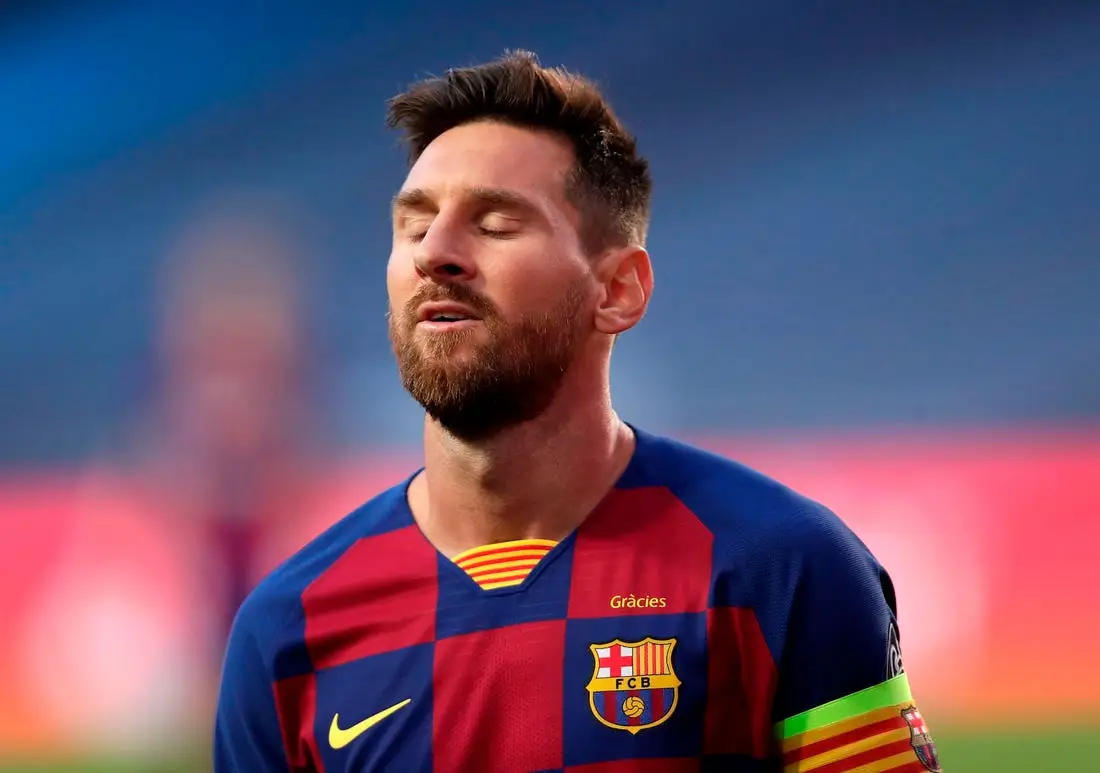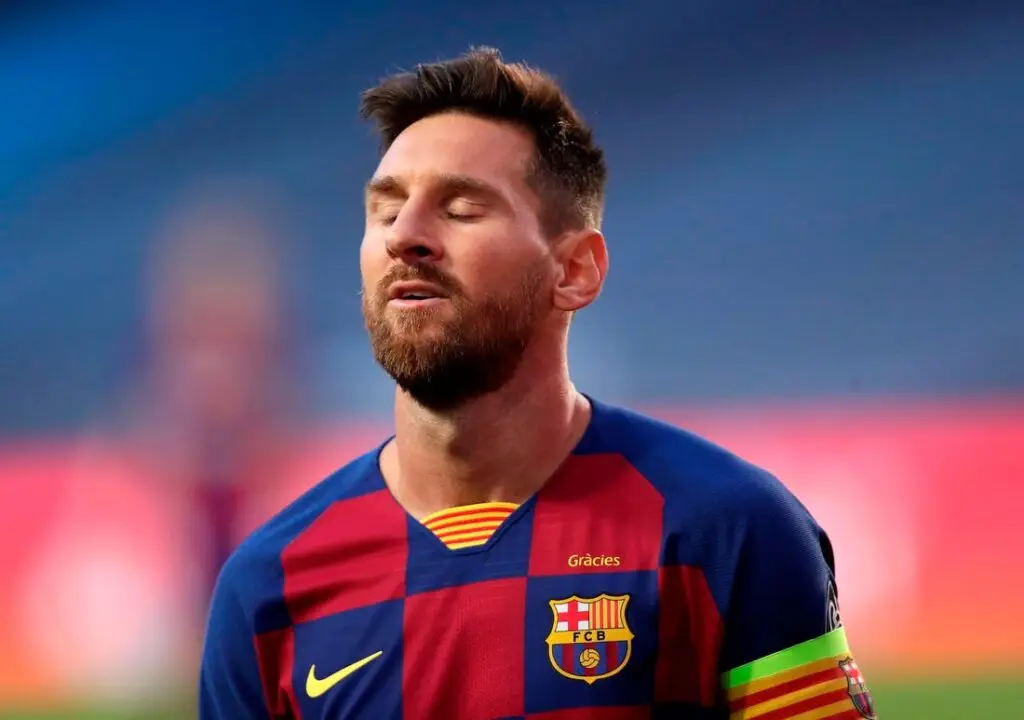 At last, the Valverde Era and most probably the darkest. Following Neymar's departure, the Basque manager was unable to fill in Neymar's void, a problem still go actuality today. It may seem crazy, but it's the truth. Dembele was brought in, but injuries kept him away while Coutinho was never a winger. For Messi & Suarez, this meant no reliable winger or none at all for years. For Messi, the toll became harder when his friend Suarez declined heavily, placing all the burden on him. Valverde has found a good role for Messi, yes, but also worsened the 'Messidependencia'. Valverde's Era finished badly. And that had consequences on the Messi-Barça relationship.
If Messi leaves, likely it is that many will see Barça's last captain as a coward leaving the sinking ship that is Barcelona. The truth is much more complex. The 2-8 wasn't the factor. It may have accelerated the decision just like Suarez' possible departure, but the Bartomeu's board has to be blamed there. Messi comes off a winning mentality. Ask Pep Guardiola or Lucho. In Messi is found a winning mentality of never giving up. But sometimes, it's too much. Barcelona's continual lack of long term project meant that Messi didn't see a winning project for the team, and that is what caused his departure. Doom and gloom doesn't fit Messi. Because the Argentinian wants to win: Who doesn't?
The institutional crisis forged Messi out. The BarçaGate and multiple but repetitive media narratives against the players including Messi forced the 33 year old to leave Barcelona. It's no surprise when there's little support from teammates and from the executives that Messi has to do the final break: For Barcelona broke the scared bond that is the mutual trust.
The morning after
But not all is doom and death. It's not the death of the club. Messi symbolised an Era. But that Era was bound to come to an end. Puyol, Xavi, Iniesta, Alves all left the club against their will or because they couldn't give enough no more.
For Barcelona has a rising generation symbolised by La Masia talents with the likes of Riqui Puig, Ansu Fati and Carles Aleña. Messi had been a headache for the managers, too. Yes, Messi attacks, creates, dribbles and scores, but he doesn't defend.
He's no right winger either, placing a gargantuan amour of work for the right back, a void never filled since Dani Alves left the club. The famous Club De Amigos will be finished. Messi's departures will also help for other older players to leave such as Suarez, Jordi Alba, Rakitić or Sergi Roberto, all of them refusing to leave despite the critiques.
It's time for rebuild especially if Font gets the election. Messi's departure will be a big blow to the current board supporters and perhaps a boost to candidates Joan Laporta and Victor Font, the latter symbolising the future.
Messi's departure was bound to happen. A farewell is needed. It's needed to avoid to see a Casilla-esque exit, especially to a player consider to be the greatest of all time by many. Keep your head up, Barcelona. This could be your chance to rebuild, repent and renew yourself, or fall back in catacombs of failure and become the much feared reality of the AC replica.

---
For more information and live updates, follow our Twitter Page.