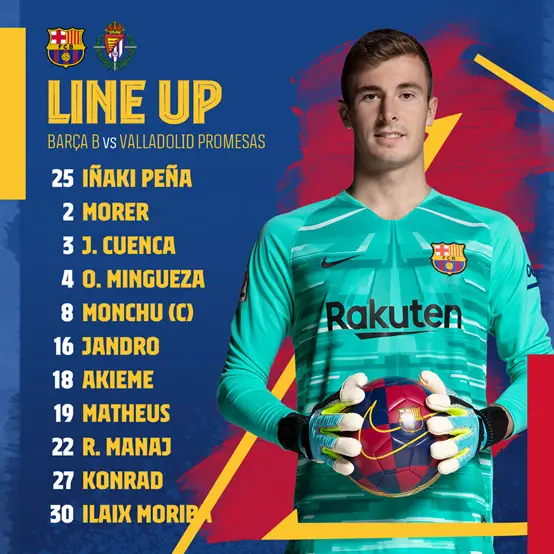 Summary of the match
First Half:
It was a game that got off to an electric start, with two goals in less than 10 minutes. In fact, Barça B were out of the blocks very quickly, and Morer's cross from the right side picked out Konrad to give them an early lead (1-0, min 3). Valladolid Promesas didn't take long to hit back through Miguel de la Fuente, however (1-1, min 9).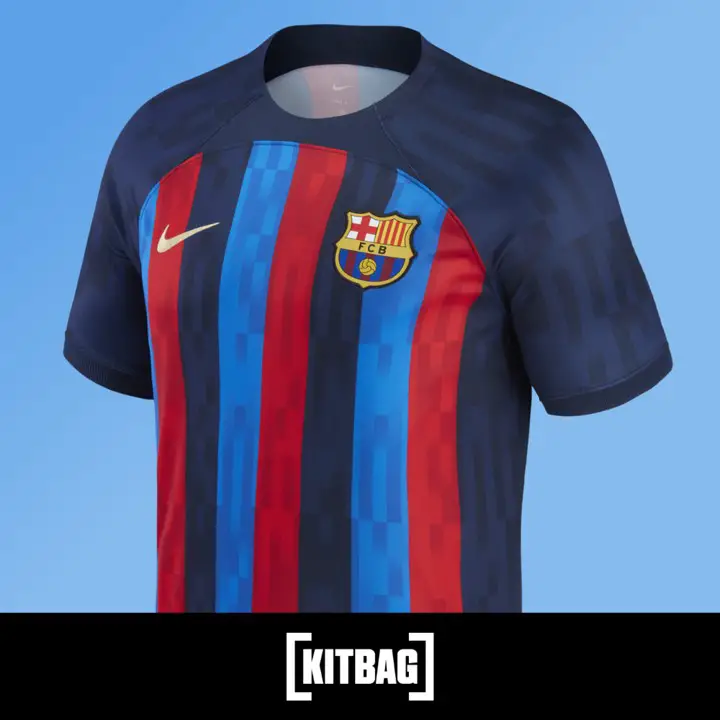 Garcia Pimienta's side pressed for the second goal, but the clearest opportunities before the break were for La Pucela, through Doncel and Víctor García.
Second Half:
The second half began as the first had ended, until Monchu broke Valladolid's strangle hold, getting on the end of another great Morer centre (2-1, min 57). 
Valladolid continued to work hard and Doncel (min 79) almost drew them level again. Minutes later Konrad grabbed his second (3-1, min 82), which proved to be decisive after Miguel Rubio gave La Pucela some late hope (3-2, min 89).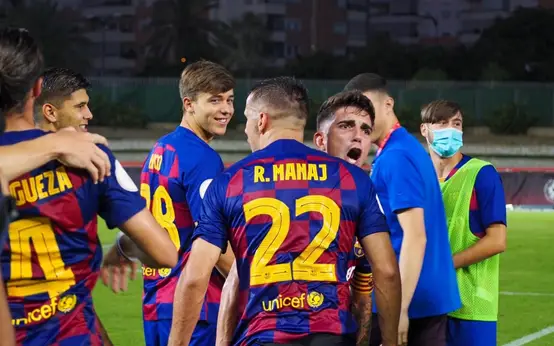 Opinions
The Pimienta effect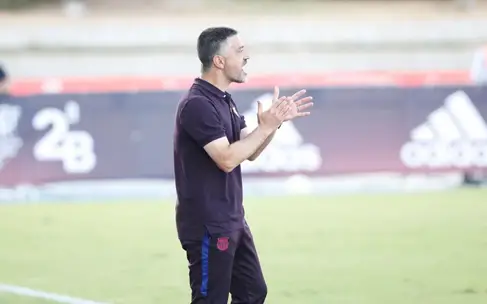 García Pimienta set a 433 system, Iñaki Peña as the goalkeeper, Morer, Cuenca, Mingueza and Akieme as the defenders, Monchu, Ilaix and Jandro as the midfielders and Konrad, Matheus as well as Manaj as the forwards. The match was quite intense and both teams had several chances. However, Barça B was more efficient and took advantage of most of the chances. The three midfielders of Barça B (Monchu, Ilaix and Jandro) done quite well in defense, especially in ball interception, which was the key point of the winning.
Monchu to the rescue
Monchu Rodríguez, the captain of Barça B, was one of the best players – if not the best player – of the yesterday match, the midfielder dominated the game on both ends. He made crucial tackles, sent great passes and scored the decisive goal. Although he didn't make good luck with the several long shots, the captain scored his nineth goal of the season unmarked in the second half, thanks to the accurate pass of Dani Morer.
Konrad with a brace
Konrad de la Fuente, who has just spent his nineteenth birthday last week, scored two goals in the match. The American winger scored his first goal for Barça B before the pandemic, and now he scored two goals in one match. The promising player showed great technique and physique, created several chances and helped the team win the match.
Ilaix with a great match
Ilaix Moriba, another well famed Juvenile, also played an exciting match. The midfielder made great performances in defense, taking advantage of his great physique and hight. Also, Ilaix showed his great agility, for several times he controlled the ball and even dribbled forward under great pressure. Also, the 17-year-old managed to made an assist. It's true that he hasn't showed his full potential in attacking, especially the talent of scoring long shots, and he did commit several mistakes, Ilaix Moriba showed a strength that matched his fame.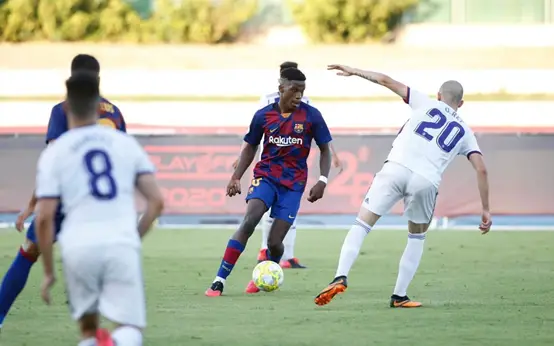 Great help from the fullbacks
The two side backs, Sergio Akieme and Dani Morer played quite an aggressive match. Dani Morer's pass led to the first goal and he made an assist for the second goal, while Akieme created several chances. All the two players created high pressure for the opponent.
January reinforcements didn't improve the team
The reinforcement of the winter transfer window, Rey Manaj, didn't play a great match, the Albanian striker didn't have any chances under the defense. So did Matheus Pereira, the Brazilian attacker who is on loan from Juventus had quite a normal match. The performances of Jorge Cuenca and Óscar Mingueza were also kind of disappointing.
The Future
Barça B will face Badajoz in the second round of the Promotion Play-off. The Extremaduran team ranked third in Group 4 and eliminated Athletic B on penalties after a 1-1 draw at the end of 120 minutes. The team is consistent in defence and conceded only 22 goals (0.90 per game). According to the statics, Badajoz scored 37 goals (1.27 per game) and Basque striker Gorka Santamaría was the team's top scorer with 10. The team has 51.27% possession of the ball on average, shooting 9.7 times on goal and making 17.33 fouls per game. The team played quite a dramatic season, eliminating Eibar and Las Palmas in the Copa del Rey.
Ronald Araújo will be back to the team on Tuesday, while Riqui Puig and Ansu Fati won't. Although it doesn't meet our expectation, it's still better than nothing since Jorge Cuenca and Óscar Mingueza didn't play a good game against Valladolid Promesas.
Monchu's statements
"The match against Valladolid was very difficult, we knew they had very good strikers and it made things very hard for us."
"Badajoz is a pretty tough opponent. They just played a great game against Athletic Club 'B' but we know what we have to do."
"We know we are all at the level to be here, we have shown it and I am happy with the attitude of the whole team."
"The team is very focused on Thursday's game, we'll take things step by step, and we are all very happy."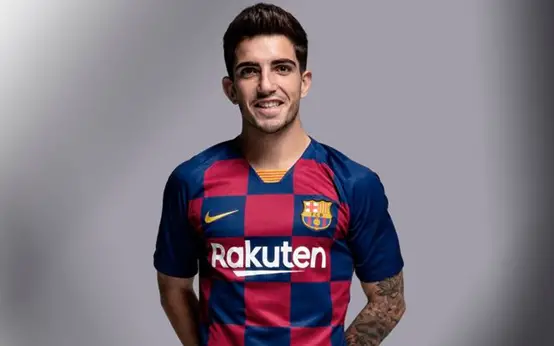 Match Details
Barça B, 3
Valladolid Promesas, 2
Barça: Iñaki Peña, Morer, Cuenca, Mingueza, Monchu, Jandro (Reis, min 72), Akieme, Matheus (Nils, min 86), R. Manaj, Konrad and Ilaix Moriba.
Valladolid: Samu, Raúl Navarro, Jaime, Alende, Corral (Ignasi Vilarrassa, min 61), Víctor, Miguel Rubio, Oriol Rey (Fran Álvarez, min 70), Doncel, Zalazar and Miguel (Stiven Plaza, min 70)
Goals: 1-0, Konrad (min 3). 1-1, Miguel (min 9). 2-1, Monchu (min 57). 3-1, Konrad (min X). 3-2,
Fouls: Yellow cards for Morer, Jandro, Monchu and Reis from Barça B, and Alende, Oriol Rey, Raúl Navarro and Miguel de la Fuente, from Valladolid Promesas.