FC Barcelona visited Mallorca in what was a much anticipated return to football, in the wake of a global pandemic. With no fans in attendance and lots of reports stating many senior players on the squad took advantage of the break, Barcelona fielded the following starting eleven: Ter Stegen, Alba, Araujo, Piqué and Roberto in the back line. Busquets, De Jong and Vidal were the middle three, with Greizmann, Braithwaite and Messi rounding out the front three. Barcelona looked to maintain their lead atop the La Liga table, with rivals Real Madrid playing their match tomorrow against Eibar.
The first half started intensely with Vidal finding the back of the next in the 2nd minute. A great recovery from De Jong and a perfect cross from Alba found Vidal making the cross run to the first post and his powerful header gave Barcelona the early lead. From that moment on it was back and forth with both teams creating chances. It was not until Braithwaite found his scoring touch and scored his first goal in a Barcelona jersey late in the second half, with Messi lobbing the ball over the defender and Braithwaite powerfully striking the ball into the net. The first half ended with a 2-0 Barcelona lead.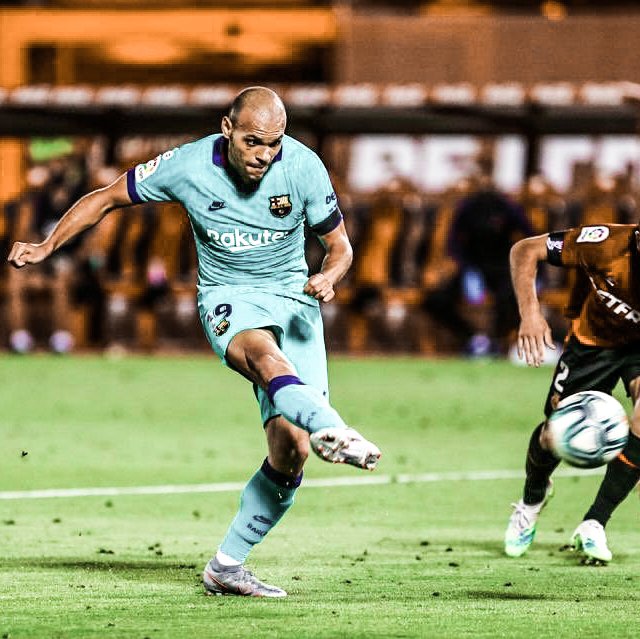 Second half
In the second half it was all Barcelona. Rakitic came on for Vidal at halftime and Barcelona continued to apply pressure. With the tiki taka style in display, Messi's cross found Araujo at the back post but the center back unluckily hit the post. Shortly after, Alba was one on one with the keeper and snuck it past him on his first post. Barcelona led 3-0. Messi finished the game in the 93rd minute, taking two defenders and sneaking it past the keeper. It was a comfortable win for Barcelona on the first game back since the COVID pandemic.
Overall a good display from a rejuvenated Barcelona side. The one negative was the defense. Fortunately on this night, Mallorca could not find their finishing touch. On any other night, they could have made it far tougher for Barcelona, as they continued to miss all the chances that fell to them. Barcelona will take the win and move four points clear of rivals Real Madrid as they play tomorrow.
---
Which FC Barcelona player(s) impressed you the most against Mallorca? Write it in the comment section.